AED 4,200 (-5%)
Wide Range Available from Leading Brands
Quality Tested Servers with Certified Hardware
Multiple Pricing Options with Huge Discounts
Application Based Customized Servers
Pre Configured with Powerful Configurations
Description
Are you looking for a powerful server configuration that can put up with your tangled workflows? Want to buy an enterprise-level server at a moderate price? Server Basket is a one-stop solution to fulfill your server desires. We have excellent servers under 4000 AED that can cross-check every requirement on your server wishlist. Our servers are more advantageous to the customers working with variable workflows. All our leading brand servers are engineered with powerful hardware to deliver better performance and productivity to our users. You can choose an ideal server among the pre-configured servers or can consult our technical team to customize a server on your terms. We will help you either way. Server Basket possesses a refined collection of eminent servers of various models and configurations that are proven to deliver flawless functionality. We aim to provide supreme quality servers at affordable prices. So we affix multiple discounts and offers on our generously priced servers. Get in touch with our team to be apprised of our cost-effective servers and bag the additional advantages of sales and technical support, infallible warranty, and the fastest server shipment to any place in the UAE.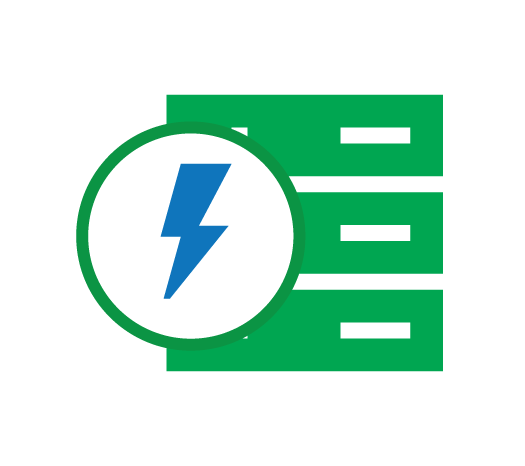 Wide Range Available from Leading Brands
In search of a reliable platform that sells renowned servers? Server Basket takes its pride in selling the highest quality servers from leading brands such as Dell, HP, IBM, Cisco, Fujitsu, and many more. Our servers offer impeccable support to your diversified workflows by enhancing performance and efficiency beyond your expectations. Businesses, IT, computing, virtualization, databases, scientific fields, e-commerce users, etc., choose our high-end servers to maintain connectivity and deliver productive results even in the most demanding work conditions.
Quality Tested Servers with Certified Hardware
Server Basket never compromises with the quality of their servers. Our technical experts handpick the servers directly from the manufacturers. Each server is then tested for its quality and functioning in multiple work environments in burn-in conditions. Those servers that have passed these rigorous testing procedures will be certified and then stocked in our warehouses to get dispatched. We perform all these testing procedures under professional supervision to avail the best quality servers to our clients.
Multiple Pricing Options with Huge Discounts
Do you want to buy a high-quality server at a low price? Take a look at the eminent server collection we possess, where every server is tagged with a unique price that is extremely affordable. We come up with multiple pricing options that are much preferable to many other server merchants in the UAE. On top of that, you will be benefited from huge discounts on every server you buy, whichever model or configuration it might be.
Application Based Customized Servers
In need of a high-performance server that can uninterruptedly run multiple applications? You'll find it at Server Basket. We will provide you with the customized servers based on the applications you work on. We understand that specific applications demand more power and speed to deliver efficient outcomes. And so, we will tailor the server you choose with appropriate hardware, software, and OS that can allow you to handle, run, and operate a great number of intensive applications effortlessly.
Pre Configured with Powerful Configurations
Do you want to buy a server immediately? For users like you, Server Basket has a cluster of pre-designed servers which are engineered with the most demanding hardware and software specifications. We have numerous servers of powerful configurations ready to get deployed and support your diversified workflows. Each of these pre-configured servers is capable of handling heavy workloads with utmost ease and is proven to run efficiently in any work environment, irrespective of the hardship.
Quick & Secure Delivery with Robust Packing
Longing to get your hands on the server you ordered? We will make it easy for you by providing prompt delivery to any corner of the UAE, including the occupied cities like Dubai, Ajman, Sharjah, Fujairah, etc. Once the order is confirmed, we pack the servers in firm corrugated boxes and seal them before dispatching them to our delivery agents. Our trustworthy delivery agents will drop-ship the packed server to your desired destination in 2-3 working days.
Free 24/7 Pre Sales Guidance
If you are confused about picking up the right server that fits your workloads, then we are here to help you. We offer 24/7 pre-sales assistance to our customers, ensuring that they bag the perfect server that fulfills all their hardware and software prerequisites. Let us know what you are exactly looking for, and our sales team will inform our technical team to lead you to the ideal server models that could undoubtedly handle your workflows for longer times.
Trained Team for Remote Tech Support
Do you have any questions concerning the servers or their usage? Server Basket has a specially recruited team of talented engineers who can deal with any prominent server model. This team allocates their complete time and energy to help our customers in clearing their doubts and queries in a way that one can get the complete gist of it. You can contact us through call, WhatsApp, LiveChat, or mail to get an immediate response from one of our technicians.
Assured Hardware Replacement Warranty
Are you worried about the functionality of our servers? You don't have to, as each of our servers is backed up by an assured hardware replacement warranty. In the case that you encounter dysfunctionality with any of the server hardware, it will be taken care of by us under the replacement warranty. Server Basket abides by its principles and makes sure that you are availed of the hardware replacement with genuine spares in the shortest possible time.