AED 5,638 (-5%)
Ultimate protection with security-driven networking
Real-time threat protection with maximum performance
Industry leading tested and certified 50E firewalls
Next gen firewalls with proactive threat detection
Excellent wireless coverage with minimized disruption
Easy to install and deploy at any time
Supports FortiOS 5 operating system
Description
Do you need a secure and scalable firewall solution for a medium-sized or large business? Purchase FortiGate 50E from Server Basket that protects the network against cyber threats. It is an easy-to-deploy solution with advanced threat protection for business networks. We sell certified and high-quality firewalls that should provide optimum performance when running business applications. The next-gen FortiGate firewall assures proactive detection of threats to provide improved secured networking systems. It enables a speedy wireless connection to enhance the performance of workflows and supports FortiOS to provide security. We offer installation support for the successful deployment of the firewall.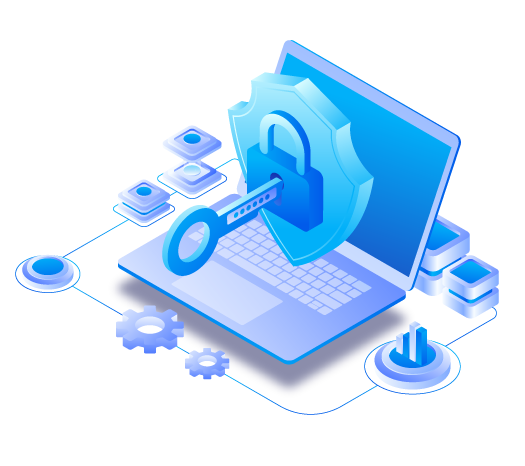 Ultimate protection with security-driven networking
Based on different mechanisms, security can be achieved. With the visibility tools, actions or preventions can be taken to notify the issues or incidents. FortiGate 50E ensures the security of your business network with a high level of protection. It offers a comprehensive suite of wireless security irrespective of network topology, business size, and choice of controller. Before the security tools can start, insecure behaviors can be halted using the controls. Mitigation is providing the clean-up facility for actions.
Real-time threat protection with maximum performance
FortiGate 50E has in-built consolidated architectures that improve the multi-threat protection from a single device to multiple networks and unlimited user accounts. The firewall provides network security with optimum performance against various threats like malware, virus, spyware attacks, and illegal hackers. This firewall solution delivers unmatched capabilities of performance with security effectiveness. The industry-leading performance and protection have been achieved with the purpose-built security technology while reducing network latency. It blocks the threats automatically with the highest SSL performance inspection.
Industry leading tested and certified 50E firewalls
We at Server Basket assure that the provided firewalls are of high-quality and genuine brands. Before selling firewalls, we thoroughly tested them by performing multiple quality procedures and advanced methodologies. We again check out their performance before being shipped to your destined location. You can purchase firewalls at affordable prices that cater to any business size, from small to large enterprises. It leads to achieving specific goals effectively without compromising on the performance of outcomes.
Next gen firewalls with proactive threat detection
Server Basket offers various types of FortiGate firewalls to protect your business network against internet security threats. They provide high-level security for your enterprise, whether it's small, medium, or large business. The firewall includes high-performance features, such as advanced malware protection, email security, endpoint protection, cloud-based sandboxing, content filtering, URL filtering, deep inspection, web gateway, intrusion prevention, etc. It safeguards your business from unknown or hacking attacks through the threat intelligence feed and multiple inspection engines.
Excellent wireless coverage with minimized disruption
The firewall device has Forti Wi-Fi, which enables the wireless connection with enhanced security protection. It provides a much higher wireless connection speed with the support of connecting more devices. These features ensure 100% uptime of network connectivity and high availability to accelerate business performance. The dual-band chipset of the firewall addresses the compliance requirement for wireless scanning. It supports external devices to provide redundant connectivity of WAN for maximum reliability of the network.
Easy to install and deploy at any time
If you're unaware of installing the FortiGate 50E, you can get assistance from our support team to deploy the firewall successfully. We will come to your site and set up the firewall once you contact us. Our support engineers will be deployed to FortiGate 50E ideally to meet your business needs effectively. You don't have to know how to install a firewall as we offer free installation support at Server Basket without paying any extra charges.
Supports FortiOS 5 operating system
FortiGate 50E has built on FortiOS 5 network security operating system that provides greater and consistent traffic visibility and different control levels over the applications and sensitive data. It is the powerful OS to get advanced protection against threats and access real-time visibility through the deep contextual data. It ensures reduced complexity, advanced security, and improved operational efficiency. The firewall is a single solution to protect visibility devices and enterprise applications. The intuitive single OS platform controls the networking platforms.