4 Port 1 Gigabit Ethernet Network Card for HP Servers
AED 833 (-10%)
Ensure Stable Network Connectivity
Grade "A" Quality Gigabit Ethernet Ports
Gigabit Network Cards for HP Servers
Add Extra Bandwidth to Server
Access Several Networks with Single Card
Strengthen your VMs Networking
Description
Are you searching for the best network cards for your HP servers? Having trouble while accessing various wired networks? Switch to the renowned 4-port 1 Gigabit Ethernet network cards which aid you in adding multiple ethernet ports for your HP servers. Server Basket offers a wide range of ethernet network cards that offers stable connectivity with extremely high performance. They perform secure transmission of your server data without any information leakage in any kind of work environment you put your server through. These Ethernet ports show great compatibility with all operating systems of the servers that work on advanced technologies and successfully maintain the virtual machines without any issues. The Gigabit Ethernet network cards can handle any kind of workloads that include multiple network access, software and business applications, high-end server apps, and file sharing with sufficient bandwidths. We price all our ethernet network cards by considering market values and frequently update them for the sake of our customers. Contact us now to buy our quad-port ethernet cards and relish the benefits of a quick delivery, strict warranty, and installation assistance whenever you need it.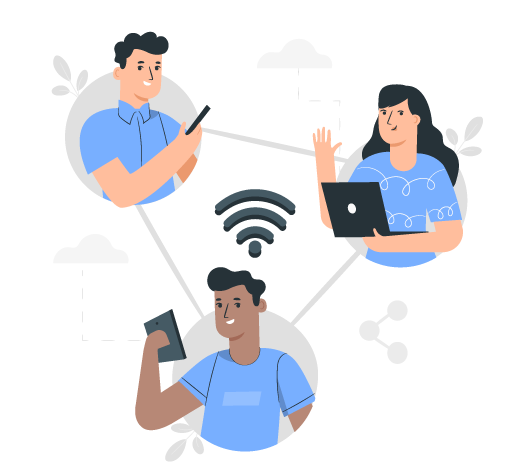 Ensure Stable Network Connectivity:
The 4-port ethernet cards you use for your HP Servers offer great performance with multi-port connectivity in any of your virtual environments and high-core processor platforms. They offer stable connectivity for all your wired networks with perpetual speeds and allow you to enjoy continuous workflows. These Gigabit Ethernet network cards provide complete support providing enhanced performance for your connections through any of the four available ports which is much better than its predecessors.
Grade "A" Quality Gigabit Ethernet Ports:
Do you anticipate higher quality ethernet cards for your HP servers? At Server Basket, you can find 'A' quality ethernet cards that can comply with your server workloads. Every 4-port ethernet network cards we put up for sale on our websites are handpicked by professionals who possess industry-standard knowledge about basic and advanced networking connections. Apart from that, we test all our ethernet cards in typical wired networks to cross-check their quality and functioning.
Gigabit Network Cards for HP Servers:
If you are trying to find a perfect network card for your HP servers, then you should definitely approach us as we have the finest collection of Gigabit Ethernet network cards for your high-performance HP server. Build multiple wired network connections that can offer enhanced transfer speeds using the sturdy ethernet cards. Our ethernet cards can be used with HP DL160 G6, HP DL180 G6, HP DL360P G8, HP DL380 G8, and many other HP server brands.
Add Extra Bandwidth to Server:
Does your work demand extra bandwidths? Share data through your networks at enduring speeds at the capacity of 1000 Mbps. These 1 Gigabit ethernet cards maximize the transfer throughput capacity of your networks by adding extra bandwidth to your servers thereby benefitting you with improved network connectivity and performance. Users can rely on these network cards for adding bandwidth to carry out sustained data exchanges and help out their business and organizational works.
Access Several Networks with Single Card:
Tired of using multiple cards for each of your network connections? By using the 4-port ethernet cards with your HP servers you gain easy access to multiple networks without any data overlapping and losses. The ethernet cards improve the performance of your HP servers by balancing the network loads. Users can uninterruptedly access various networks depending on their work requirements as each network connected to the ethernet ports will operate ideally free from interference issues.
Strengthen your VMs Networking:
Longing for a righteous source that affirms a strong network connection of your virtual machines? This is why you have to consider the quad-port 1 Gigabit ethernet cards for your HP servers. These network cards offer great support to your virtualization workloads using multiple advanced technologies. To achieve an unbreakable network between VMs, the overload on the hypervisor must be controlled which is taken care of with the help of the 4-port Gigabit Ethernet cards.
Free 24/7 Remote Installation Support:
Are you not familiar with the whole installation process? You can trust us with this too. Server Basket has a team of engineers who have hands-on experience with the ethernet network cards you buy for your HP servers. Free installation support is guaranteed at any time of the day for all our customers where you will be guided step-wise by our experts. They'll ensure that your ethernet card is installed and functioning properly.
90 Days Assured Warranty:
Our products are known for their reliability and are backed up by a warranty scheme. The 4-port Gigabit ethernet cards we sell our customers come with an assured warranty of 90 days. Users can claim their product warranty if they face any issues with the ethernet cards they buy from us in the stipulated 90 day period. We make sure that we repair the product if possible or provide you with an immediate replacement without hampering your workflow.
Fast Shipping Across India:
Do you hate waiting for your orders? We hate late deliveries too. The minute your order is confirmed, we take out a tested quad-port ethernet card and seal the pack tightly after wrapping it in multiple protective layers. Our reliable delivery team makes sure that the order is safely delivered to you within and not more than 3 days, no matter wherever you live in UAE including Dubai, Sharjah, Al Ain, Abudhabi, Al Quoz, Fujairah, etc.