AED 2,245 (-5%)
High-end network security with FortiGate 30E
Next generation firewall for multi-threat protection
Supports all-inclusive FortiOS operating systems
Easy installation with superior coverage
Maximum reliability with wireless extensions
High quality Tested and Certified Firewalls
24/7 Expert Support Available
Description
Are you searching for a high network security device at the lowest prices? You can opt for FortiGate 30E at Server Basket that renders enterprise-level security protection with the advanced integrated architecture. The firewall has in-built threat protection to provide enhanced network security against malware or hacking activities. It supports FortiOS to enable application security and block threats. We provide certified and tested firewalls that support wireless extensions with reliability and increased intrusion prevention. You can gain the benefits of free installation and technical support services from our experienced team.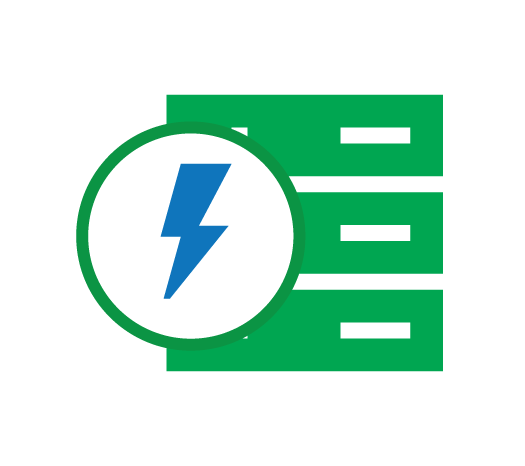 High-end network security with FortiGate 30E
Your business applications can be protected from cyber-attacks with the deployment of high-end secured FortiGate 30E. It can detect various applications inside the network traffic for deep inspection. It ensures the security of your business network against malicious, virus, and malware activities in both non-encrypted and encrypted traffic. Based on consistent threat intelligence, it detects and prevents both internal and external attacks automatically. This firewall is ideal for mid-size and large enterprises to provide network security by blocking unauthorized access.
Next generation firewall for multi-threat protection
FortiGate 30E firewall provides advanced threat protection features, including Sandboxing VDOMs, and anti-bot protection to ensure industry-leading security. It allows the networks to enable employee and client access or safeguard the data, like cardholder data. The integrated architectures of FortiGate 30E improve the multi-threat protection even for multiple networks and unlimited accounts. It provides high-level protection for security threats like malware, viruses, illegal hackers, and spyware attacks. You can access the flexibility of meeting compliance standards of HIPAA and PCI.
Supports all-inclusive FortiOS operating systems
The firewall FortiGate 30E has been set up on FortiOS 5 to protect your entire network. The integrated operating systems enable increasing application security and simplifying the management of a network across the physical, virtual, and cloud deployments. It gives the power to control all applications simultaneously, filter the traffic, and restrict incoming threats. It is cost-effective to provide security services to multiple networks and different user accounts involved within the Wi-Fi range.
Easy installation with superior coverage
Didn't know about installing the firewall of FortiGate 30E? Our expert professionals will handle the installation of the firewall when you purchase it from Server Basket. Our engineers' team will come to your site and deploy the firewall safely and correctly to ensure the efficient running of business applications. If you're not aware of the minimum technical features, installing the firewall is challenging, causing business threats. We provide free installation support for the firewall to meet business needs.
Maximum reliability with wireless extensions
FortiGate 30E embeds with Wireless LAN and switch controller for providing security to your Wi-Fi connection without any hassles. It is providing not only multiple protection layers but also supporting different wireless extensions. The firewall offers WLAN access points for addressing the unique requirements of your enterprise. It ensures higher and reliable speeds of wireless network connectivity with 100% uptime and more supportive devices while providing high-level security protection for wireless access points without paying extra charges.
High quality Tested and Certified Firewalls
Server Basket assures that it will provide high-quality and certified firewall systems as they undergo multiple stringent procedures before being sold to the customers. Our technical team performs various tests on the firewall to ensure that it delivers top-level protection for your business applications. We provide quality hardware for FortiGate firewalls by processing through different tests in the NSS lab to determine the performance of intrusion prevention and security effectiveness. We deliver FortiGate with the highest cumulative blocking rate.
24/7 Expert Support Available
Server Basket has an experienced support team to provide technical assistance for users. They respond to your queries or questions via emails, live chat, and phone and provide suitable solutions immediately relevant to the issues with the FortiGate firewall. Whether you're facing a small or complex issue when using this firewall, our well-trained and expert staff members will resolve the problems at any time, 24/7 a day, seven days a week, and 365 days a year.