Dell PowerEdge M1000e Blade Enclosure
AED 20,569 (-11%)
Suitable for CPU/GPU Rendering
Best Option Large Scale Enterprises
Centralized Management & No Complex Cabling
More Server Count Per Chassis
Add or Remove Servers as Per Demand
Saves Maintenance Costs
Description
Do you need server enclosures to enhance the productivity and longevity of your servers? Server Basket proffers the renowned Dell M1000e enclosure that can readily house numerous blade servers of all generations. It benefits users with low operational costs and improves server operational efficiency. You can add, upgrade, and remove servers without interrupting the network and get the best out of centralized management and a simpler cabling system. Contact us today to know more about our Dell M1000e enclosures and bag them at the most exciting prices whilst enjoying the additional benefits of free installation help, warranty, and quick delivery services.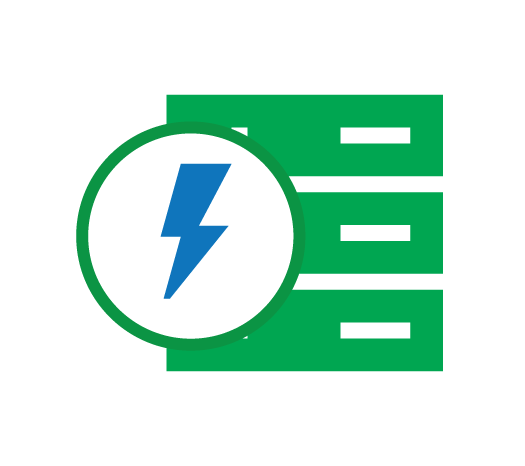 Suitable for CPU/GPU Rendering
Looking for a server enclosure that supports intense GPU/CPU rendering workflows? Our Dell M1000e enclosure would be a classic choice as it is embedded with numerous cutting-edge features and variable storage options for driving your rendering workflows with maximum productivity.
Best Option Large Scale Enterprises
With its fine infrastructure and ideal combination of features like scalability, flexibility, smart management, and energy-efficient chassis, this Dell M1000e enclosure can handle tedious workflows effortlessly, which makes it a perfect choice for large-scale enterprises, organizations and data centers.
Centralized Management & No Complex Cabling
Fed up with time-consuming server management and complex cabling? The Dell M1000e enclosure takes advantage of its powerful centralized management tools and simpler cabling system through a single interface to provide customers with a hassle-free work experience all the way along.
More Server Count Per Chassis
The Dell M1000e blade enclosure is extremely flexible and can hold up to 8 full-height blade servers, thereby providing enhanced server count per chassis. The Dell enclosure's scalable system design is configured for supporting future server blade advancements as well.
Add or Remove Servers as Per Demand
Meet your workflow requirements with the advanced I/O functionality. The Dell M1000e blade enclosure lets you easily add and remove any number of full-height blades, half-height blades, quarter-height blades, or any mix of the mentioned form factors without any complications.
Saves Maintenance Costs
The blade enclosure provides greater space, comes with dynamic power supply engagement for minimizing power consumption, and redundant fan modules that help in optimizing the airflow for better cooling, which overall reduces the requirement of manpower, henceforth saving maintenance costs.