Refurbished Dell M610 Blade Server
Ideal for Private Clouds and XaaS Applications
Grade A Quality Refurbished M630
Supreme Performance with Intel Processors
Custom Configure to Your Workloads
Designed for Dell's M1000e Blade Enclosure
Versatile Memory Configurations
Description
Want to build the most efficient data center? Are you looking for a server that can offer scalability, reliability, and energy efficiency? Don't have enough investment budget? Then refurbished Dell PowerEdge M610 Blade server is the answer to all your queries. M610 is a future proof technology as you can scale the server with your growing business demands. With refurbished M610 blade server, you can simplify your IT environment and also drive real savings in productivity and power efficiency. Being a refurbished server, it comes at a portion of the cost of a new server from any of the retailers. But from Server Basket, you receive additional discounts. Much of your investment cost is reduced. You also receive a range of service benefits that include free installation support, pre-sales assistance,24/7 Tech support, instant delivery across UAE.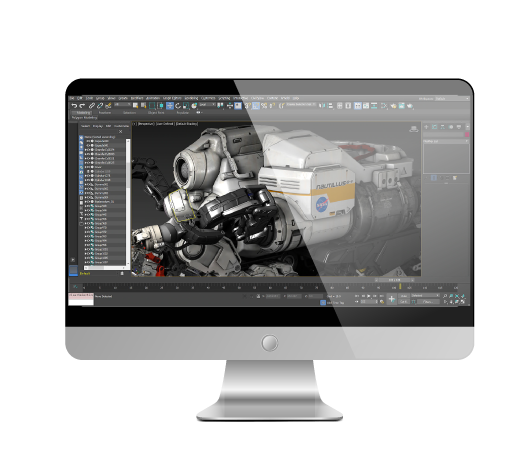 Excellent Server for 3D Rendering:
The refurbished Dell PowerEdge M610 blade server provides excellent performance while running 3D rendering software tools for special effects, animation movies, and architectural visualization. This low-cost blade server runs the video rendering software like 3Delight, Maya, Arnold, Clarisse, etc. with no perceivable lag.
Thoroughly Tested Prior to Configuration:
We ensure that the refurbished M610 blade server we offer are properly decommissioned and acquired in its best condition. Server Basket then performs the refurbishment process, where the M610 blade server is properly tested, verified, and cleaned. Then the firmware is updated, and complete integration of internal hardware components are performed. As we receive your order, the configuration is done as per your business needs.
Powered by Intel's 5520 Chipset:
With Intel 5520 chipset in M610, you can accommodate up to two Intel Xeon 5500 or 5600 processors. These processors come with a total of 12 cores and features turbo boost technology. This helps the processor to increase server performance during peak usage.
Great Storage Options:
A single refurbished Dell PowerEdge M610 Blade server provides a maximum storage capacity of up to 1.8TB. You can either use 2.5" SATA or SAS SSD, or SAS drive of (15K, 10K), nearline SAS of 7.2K, or SATA of 7.2K.
Centralized System Management:
Low-cost refurbished M610 blade server comes embedded with a range of system management. Dell OpenManage tools with iDRAC LifeCycle controller provides you the option of managing, deploying, and upgrading the system from anywhere and at any time. The presence of Dell's Chassis Management controller in M1000e, allows you to manage single and a group of blades using a standard browser interface. Irrespective of the fact that the server is locally or remotely located.
Built for PowerEdge M1000e Enclosure:
The PowerEdge M1000e enclosure helps M610 blade server to be more efficient with performance, power, and time and cooling. It maximizes the server flexibility, longevity, and lowers the TCO. M1000e provides impressive performance as it can accommodate servers with a total of 32 processors supporting 192 cores. The maximum memory capacity you receive in M1000e enclosure is 3072GB.
Impressive Scalable Memory:
With 12 DIMM slots and DDR3 memory, you get a memory capacity of up to 192GB from a single refurbished M610 blade server. The memory speed at which the server can send and receive data is up to 1333MHz. You can use either a UDIMM or RDIMM memory module. The total memory capacity you receive in the entire M1000e enclosure is 3072GB per 10U chassis.
Available at Faction of Original Cost:
Buy Refurbished Dell PowerEdge M610 Blade server in UAE at an unbeatable lower price only from Server Basket. The server being refurbished comes at a lower price, but Server Basket is the only online retailer in UAE who offers more discounts to the lowered priced M610. Why invest in a new blade server when you are getting new like Refurbished M610 at the portion of the cost of a new server.
1 Year Limited Warranty:
Server Basket offers seller warranty of complete one-year on refurbished Dell PowerEdge M610 Blade server. You get a comprehensive one-year warranty on all the internal components like processor, RAM, and storage drives while the motherboard comes with only 90 days warranty. From us, you will receive continued support throughout the warranty period.
Secure Delivery All Over UAE:
We understand the business urgencies of various industries and so configure your server within no time and ship it on the same day of your payment. Being partnered with the best logistics companies of UAE allows us to schedule the server delivery at your preferred time and date. No matter where you are located in UAE, you will receive the refurbished M610 securely delivered at your doorstep.
Free Installation Support Available:
We understand that many of you being not so techno-savvy might be uncertain of the installation steps. Our installation service is for free, and one of our best technical executives would provide you complete support until your system is up and running.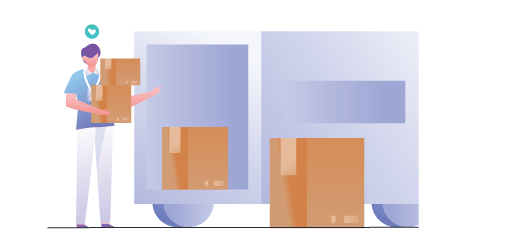 Specification
Additional information
| | |
| --- | --- |
| Brand | Dell |
| Form Factor | Half-Height Blade |
| Max RAM | 192GB |
| RAM Type | DDR3 |
| Processor | Intel Xeon Processor 5500, 5600 Product Family |
| Max Storage | 1.8TB |