Dell PowerEdge M630 Blade Server
AED 11,111 (-10%)
Ideal for Private Clouds and XaaS Applications
Dell PowerEdge M630 Blade Server
Supreme Performance with Intel Processors
Custom Configure to Your Workloads
Designed for Dell's M1000e Blade Enclosure
Versatile Memory Configurations
Description
Buy Dell PowerEdge M630 Server at Best Price in UAE from Server Basket, Quick Delivery in UAE
Your search will end here with the Dell PowerEdge M630 blade server if you are searching for a server that manages heavy workload in challenging platforms. Server Basket is heeding your company requirements to provide complete customization on servers. The efficiency, flexibility, and performance of the M630 blade will precisely suit for every individual need and carries the perfect balance of features. The half-height Dell M630 Blade server is specially designed for VRTX chassis and Dell M1000e enclosure and delivers excellent scalability. It comes under the generation 13 of PowerEdge family and concedes you to manage better. As chipset of PowerEdge M630 blade carries Intel 610 series, it allows I/O support extensively. Now you can avail free instant delivery, free pre-sales support installation and 24/7 tech support with Server Basket. The dedicated dual-socket M630 Blade supports multiple expansion slots, massive storage capacity, processing power, memory modules and provides various customized components.
Exclusively Designed for M1000e Blade Enclosure
Dell PowerEdge M630 has designed exclusively for the M1000e blade enclosure and supports Intel Xeon processors that offer excellent performances. It features a half-height factor and has intended for PowerEdge VRTX modular enclosure that has an expandable feature suitable for different workloads. You can fit up to 16 Dell M630 blade servers in a single M1000e closure.
Best Option for XaaS Providers
Dell PowerEdge M630 blade server is one of the best options for XaaS providers which deliver as a service to the users over the networks. As the M630 blade server maintains high performance and supports highly accessible computing features, it is flexible for both cloud-native and traditional workloads.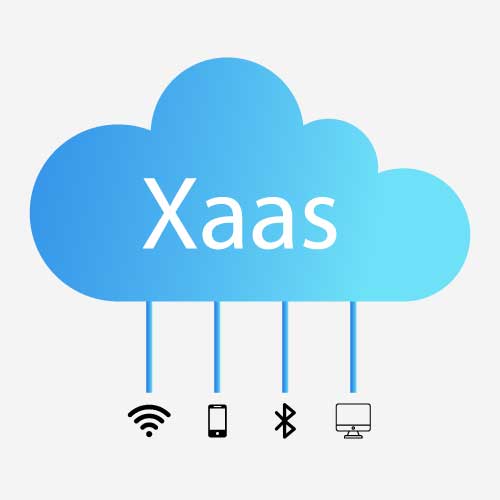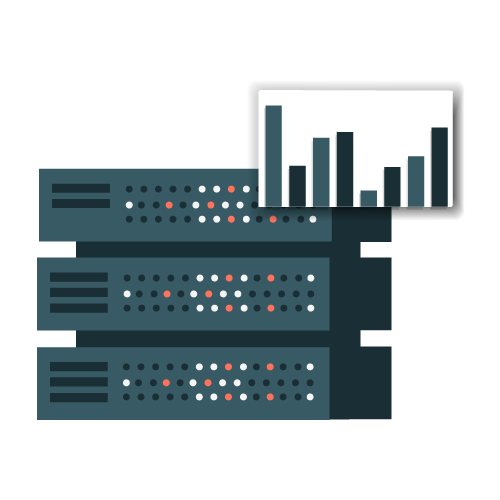 Heavy Processing Power
PowerEdge M630 server is built for 2 Intel Xeon E5-2600 v4 processor families including E5-2620 v4, 2630 v4, 2640 v4 and 2697 v4 etc. processors. As each processor socket supports up to 22cores and total the server can hold a maximum of up to 44 cores with reliable performance. It can offer 15 to 20 percent bandwidth and supports 2.5 MB cache per each core.
High-Performance Storage
Dell PowerEdge M630 server holds 2 x 2.5 inches PCIe SSD and 4 x 1.8 inches SSD drives which can store a maximum amount of business data. The M630 blade server can support Flash NVME PCI Express solid-state drives, SAAS, HDD and SATA SSD. You can customize the storage of the PowerEdge M630 blade to meet your business need.
Supports Various Memory Modules
Dell PowerEdge M630 blades support around twelve DDR4 modules per processor and hold LRDIMM and RDIMM memory with 2400 MT/S frequency. All the 24 DIMM slots can hold a maximum of 64 GB capacity, and the maximum memory capacity of the complete server supports 1.5TB. As the M630 blade server supports multiple memory modules, it can reduce the efforts of waiting for loading or buffering.
Multiple Slots for Expansion
Dell PowerEdge M630 Blade server carries multiple expansion slots accessible on mezzanine cards. It carries 2 PCIe 3.0 mezzanine cards that provide support for additional HBAs, fiber channel HBA and NICs. It helps to increase hard drives, Ethernet, speed of SSD drive, etc.
Easy to Manage Platform
Dell PowerEdge M630 is very easier to manage, as it has an Open Manage system and supports the automation process which simplifies IT operations while performing reliable and effective operations. It has equipped with the IDRAC controller, which supports IT administrators in managing, monitoring and deploying server.
Best Price Guarantee
Now, you can avail of the Dell M630 blade server with the best features at the lowest prices in UAE. Compared to other service providers in the market, Server Basket provides the servers with the best price as we are the direct sellers. Server Basket offers a wide variety of servers with attractive discounts and affordable prices.
Free Presales & Tech Assistance
If you are confused to choose your server that matches your business workload, then our pre-sales team is here to clear your doubts. As Server Basket is holding years of experience in different technologies and multiple businesses, we can make your task simple. You also can avail 24/7 technical assistance from our professionals, who can solve your issues within minutes.
Safe & Instant Delivery in UAE
We provide quick and secured free delivery on the PowerEdge M630 blade server all over the UAE. Server Basket provides door delivery to all cities across the UAE, including Dubai, Sharjah, Ras Al Khaimah, Ajman, Abu Dhabi etc. The Dell PowerEdge M630 server will undergo multiple layers of packing to prevent damages on shipping.
3 Year Powerful Warranty
ServerBasket assures 3years guarantee on Dell PowerEdge M630 blade server including spares parts. If you receive any failed parts or damaged parts you can claim for replacement or repair server parts within the three years tenure. The warranty period starts from server installation to the next 3 years.

Specification
Additional information
| | |
| --- | --- |
| Brand | Dell |
| Form Factor | Half-Height Blade |
| Max RAM | 1.5TB |
| RAM Type | DDR4 |
| Processor | Intel Xeon E5-2600 v3 or v4 E5-2600 Series Processors |
| Core Options | 10, 12, 14, 16, 18, 20, 22, 8 |
| Memory Slots | 24 |
| Max Storage | 7.68TB |
| PCI Slots | 2 |