AED 314 (-25%)
Affordable and High-performance SAS Drives
Increase Your Server Storage Capacity
Best Fit for Dell and HP Servers
'A' Grade Quality SAS Drives
Available in All Part Numbers
Safe And Fast Delivery Across UAE
Description
Are you facing any problem with the existing hard drive capacity of your server? Or want to expand the storage capacities for your entry-level or enterprise systems? Visit our website and check out the available SAS HDDs at affordable costs and choose the suitable one that should meet your performance requirements. It you allows running heavy applications with increase data speeds for your database systems. Our SAS hard drives are compatible with HP and Dell servers with improved performance and minimized downtimes. We won't deliver the HDDs to our customers without confirming the quality and performance of the products. You can buy all HDDs with different part numbers that suit your business storage needs and budget limitations. We promise you to deliver the ordered HDDs safely within a short period.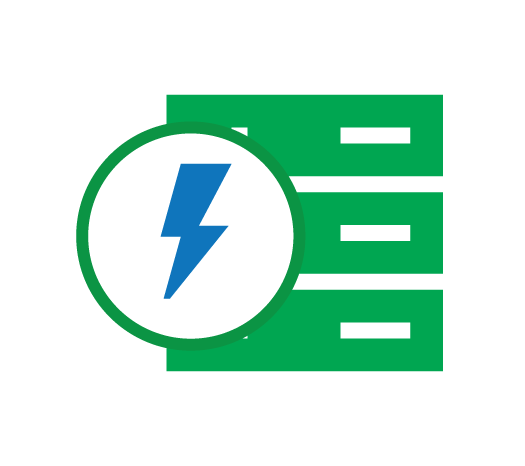 Affordable and High-performance SAS Drives
At Server Basket, SAS drives are available at reasonable prices than the other vendors' prices. Our SAS drives ensure ultimate performance for all business applications, including database, hosting applications, banking transactions, etc. You can buy HDDs at more discounted prices and assure effective business outcomes that sustain enhanced productivity with minimum server downtimes.
Increase Your Server Storage Capacity
In general, memory-intensive workloads require huge storage capabilities to achieve reliable performance. SAS HDDs  storage capacities and assure a longer life span that includes a maximum storage capacity of up to 3 TB. With the SAS HDDs, you can enhance the capacity for storage systems and provide faster data transfer speeds with efficient performance.
Best Fit for Dell and HP Servers
Is your data centre filled with different server brands? If yes, choose our reliable online store, where you can find the SAS HDDs that suit the popular server brands like HP, Dell, SuperMicro servers, etc. We provide HDDs at reasonable prices with warranty assurance that can easily be embedded into the rack, tower, or blades and deliver sustainable performance.  
'A' Grade Quality SAS Drives
We never compromise on delivering the grade-A quality HDDs, although they come with the lowest prices. SAS hard drives undergo multiple quality tests and standard certified procedures before selling to our customers. HDDs support running heavy workloads and delivering high-end performance for storage and computing applications involved in the IT enterprise systems of your data centre. 
Available in All Part Numbers
Are you looking for SAS HDDs with specific part numbers? You can easily find out the SAS drives with your required part numbers on the online website, and buy them at the lowest prices. With our SAS HDDs, you can efficiently meet your desired storage performance needs without any hassles and achieve the leading productivity. 
Safe and Fast Delivery across UAE
You can experience the fastest and secure delivery services for your purchases at Server Basket. We deliver the HDDs to all locations of the UAE, including Sharjah, Abu Dhabi, Dubai, etc. We initiate HDD packaging under multiple layers and dispatch them when your payment is confirmed. Our delivery service period would be 2 to 3 business days.
Specification
Additional information
| | |
| --- | --- |
| Product Type | Hard Disk Drive |
| Hard Drive Form Factor | 3.5in LFF |
| Interface | SAS |
| Spindle Speed | 7,200 RPM |
| Data Transfer | 6Gbps/12Gbps |