AED 400 (-12%)
Sliding Enabled Rail Kits
Hassle-Free Server Maintenance
Mount your Server in any Rack
Compatible with any Server
Top Quality Rail Kits
Co-Locate Servers Easily in Data Centers
Description
For all those who wish to co-locate the servers in your data centers, who run in-house data centers, here are the best universal rail kits to get your job done. Spare a minute and check out the exciting prices on our rail kits that help you mount, detach and handle your standard 19" rack servers and even bigger dimensions with ease. The sliding enabled rails are not only flexible but also possess greater levels of compatibility with the servers of all brands. Server Basket provides you with server rails that can handle racks of all sizes and weights. Our universal rail kits provide enhanced flexibility and are tailored to allow you hassle-free maintenance of your servers. Our rigid rails are tested and best known for their perfect functioning and longer life expectancy. They can be used and installed easily. Get in touch with us today to buy these perfectly functioning universal rail kits at the best prices and take advantage of our free technical support and instant delivery services anywhere throughout the UAE.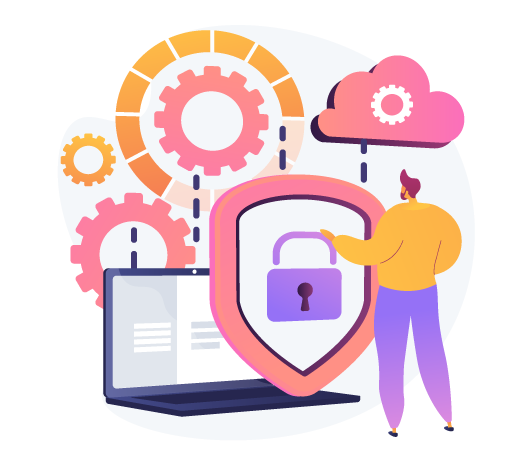 Sliding Enabled Rail Kits:
If you are looking for highly compatible sliding rail kits for your servers, then Server Basket is glad to say that your search has come to an end. You can now securely mount and remove utilizing the least possible space. Using these sliding enabled universal rail kits, users can easily detach or insert their servers of any size and weight without any issues even when the server is still inside the rack and surrounded by other components.
Hassle-Free Server Maintenance:
Maintain your servers efficiently with the help of flexible universal rail kits as they aid in hassle-free management of your server mounts for relatively long periods of time. They are highly preferred because of their advantages over other server rails. Universal rail kits can easily hold your servers and fit it in the racks as they are very thin and consume very little space. They are highly flexible and the best choice for server maintenance.
Mount your Server in any Rack:
Attach these universal rail kits to any of your server racks, no matter how big their chassis is. We sell universal server rail kits for all 1U, 2U, 3U, and 4U rack servers. These universal rail kits are 100% user friendly and we also provide our customers with robust rail kit screws for effective handling. Both sliding and static rail kits are available at Server Basket, which can effortlessly mount your server in any rack.
Compatible with any Server :
The universal rail kits show a high degree of compatibility with all server brands that include Dell, HP, IBM, Fujitsu, Cisco, etc. Irrespective of the configuration and model the servers come in, we have the universal rail kits that can support all of them without any issues. Different racks of square, round and threaded holes can be handled and mounted in any server using the universal rail kits we provide.
Top Quality Rail Kits:
We never compromise on the quality of the products we sell. We make sure that each and every universal rail kit we stock for sales is tested in the worst conditions to ensure its robustness. Our high quality rail kits have a higher life expectancy and can ideally get your work done even if you upgrade your server racks. Server basket makes sure you receive only the top quality rails at the most reasonable prices.
Co-Locate Servers Easily in Data Centers:
Data centers demand frequent changes in server positions. With the universal rail kits, the co-location of your servers at data centers can be done without any noticeable efforts. The kits can easily hold your servers and are protected from physical damage with the help of a secure locking system. Their flexibility and sturdiness are added advantages as they can undoubtedly hold and mount rack servers of all dimensions and weights.
Free Installation Support:
Even if you are unfamiliar with using the rail kits, don't give it much thought. Server Basket offers free installation support to each and every customer through the team of expert engineers who have complete knowledge of universal rails for all server brands and configurations. We make sure you don't face any issues during the installation procedure and help you mount the server in its perfect position in a smooth and simple manner.
Quick Delivery all over UAE:
Are you in urgent need of rail kits? Server Basket offers quick delivery to the customers and ensures that the package reaches its preferred destination within 2-3 working days. As soon as we receive order confirmation, we pack the tested universal rail mounts and dispatch them to our customers with the help of our reliable delivery teams. We deliver our products all over the country in and around Dubai, Abu Dhabi, Sharjah, Fujairah, Ajman, and many more.