Universal Rail Kits for Dell Servers
AED 400 (-12%)
Adaptable for all Dell Servers
Low Price Guarantee
High Quality
Sliding Enabled Rail Kits
Suitable for Co-Location in Data Centers
Mount your Server in any Rack
Description
If you are in search of perfect rail kits for your datacenters filled with Dell servers, check out the Server basket's latest collection of universal rail kits with updated prices on all of them. Designed to handle the racks of 19" dimensions and higher, the universal rails can be attached to both wide and narrow racks and can carry any Dell server with ease. Their increased dexterity and agility features are increasing their demands among people who own in-house data centers and those who wish to co-locate the servers in their data centers frequently. Managing your Dell Power edge servers is made easy by the flexible and sturdy sliding rails. You can easily mount and remove the servers effortlessly into any rack configurations. We sell high quality universal rail kits to our customers that have a greater life expectancy and much better compatibility. Server Basket puts the best prices on all its rail kits compared to other rail merchants. Get in touch with us today to buy the perfectly functioning rail racks that come with quick delivery and free technical support features.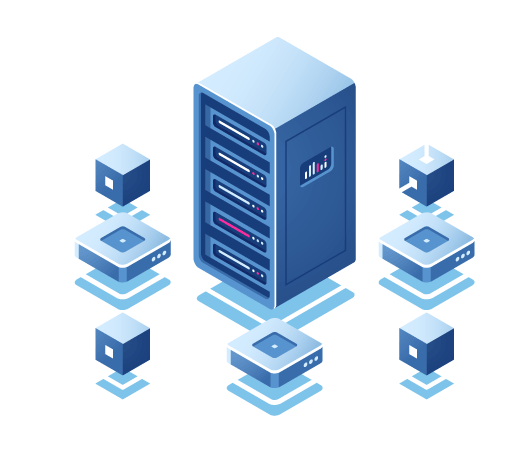 Suitable for all Dell Servers:
Here comes the best solution to manage your data centers equipped with Dell servers. Server basket has a great collection of universal rail kits that are perfectly suitable for all your Dell servers of all generations and configurations. They can handle the Dell servers even upon their updates. Rail kits for almost all Dell and Dell power edge configurations of 1U, 2U, 3U, 4U servers are available for sale at the server basket.
Rail Kits with Sliding Facility:
Inserting and removing the servers is now made easy with the sliding rails as they provide more space for accessing the server and can hold large amounts of server weights. Users can easily handle their servers without the fear of damaging them as the sliding rails come with a secure locking system. With the help of these universal rail kits, you can mount or detach your Dell servers without affecting other components in the rack.
Huge Varieties Available for Dell Servers:
Irrespective of the model your Dell servers come in, we have rail kits that will be compatible with each and everyone of them. Server Basket has storage full of tested and perfectly functioning rail kits that are tailored to handle and support different Dell servers. Universal rail kits that come in both static and sliding forms are highly flexible as they can be utilized even after you decide to enhance your server configurations.
Beneficial for Co-Location in Data Centers:
Co-locate the Dell servers in your datacenters any number of times effortlessly with the help of the universal rail kits we provide. The universal rail kits can efficiently support and handle the servers of all sizes and dimensions far better than the older rail versions. These kits are flexible, protected by a secure lock system, well structured and can significantly aid you in co-locating your servers within your data center.
Perform Maintenance Work Easily:
Maintaining your servers is not a tedious task anymore. Our universal rail kits allow our users to effectively handle and maintain their Dell servers for longer periods of time. With its extremely compatible features and thin structure, the sliding rails aid you with upgrading or replacing the servers and rectifying minor issues without removing them from your racks. Our universal rail kits save you a lot of time and effort while performing your maintenance works.
Mount your Server in any Rack:
Mount your Dell servers on the racks of any chassis with the help of universal rail kits available at the Server Basket. We have tested our universal rails on all Dell rack configurations. The most compatible and flexible sliding ready rails that come without any cable management arm are easy to use and can hold heavy server weights. This helps our users to mount any model of Dell servers in their racks easily.
Free Installation Support:
Don't know how to install the rails? No worries. Our services don't end by delivering the product to you. We offer installation support as a complimentary service to all our customers. Server Basket has a team of professionals who have complete knowledge about the universal rail kits, and they will help you install the rails to handle your Dell servers. They make sure that all your doubts are cleared, and the installation process is done peacefully and successfully.
Fast and Safe Delivery Across UAE:
We are well known for our best delivery services, and we put all our efforts to stick on to this statement. We provide quick delivery of your ordered rail kits and make sure it reaches your doorstep at a maximum of 2-3 days. All our orders are packed in multiple layers and dispatched to safely reach our customers throughout the UAE in and around Dubai, Abu Dhabi, Sharjah, Fujairah, Ajman and many more.