Refurbished HPE ProLiant DL380 Gen9 Server
AED 3,669 (-10%)
Best Server for High Performance Workloads
Fully Customizable and Scalable Server
Greater Memory Capacity
Fastest and Most Powerful Intel Xeon Processors
Flexible Storage Options
Very Low Price but Superb Quality
Description
Now receive the right workload at the right economics with HP DL380 Gen9 server. The refurbished HPE ProLiant DL380 Gen9 server delivers the right compute and helps to transform your business. HP's DL380 is engineered with the latest technology and delivers the best performance and expandability. The server is backed by reliability, serviceability, availability and comprehensive warranty period. If you are a startup or an SMB and looking for a low-cost server, then HP DL380 is the best option for you. Buy HPE DL380 Gen9 server from Server Basket and receive more discounts and a range of service benefits.
HP ProLiant DL380 Gen9 (4LFF) Server Price List:
Server Model
CPU
MEMORY
Storage
Price
HP ProLiant DL380 G9 (4LFF) Server
(Basic)
24 Core / 48 vCPU ( Dual Intel Xeon E5-2673 v3)
64 GB DDR4
2 x 600 GB 2.5/3.5-inch SAS HDD (1.2TB)
HP ProLiant DL380 G9 (4LFF) Server
(Standard)
24 Core / 48 vCPU ( Dual Intel Xeon E5-2673 v3)
128 GB DDR4
2 x 600 GB 2.5/3.5-inch SAS HDD (1.2TB)
HP ProLiant DL380 G9 (4LFF) Server
(Reliable)
44 Core / 88 vCPU ( Dual Intel Xeon E5-2696 v4)
256 GB DDR4
2 x 600 GB 2.5/3.5-inch SAS HDD (1.2TB)
HP ProLiant DL380 G9 (4LFF) Server
(Powerful)
44 Core / 88 vCPU ( Dual Intel Xeon E5-2696 v4)
384 GB DDR4
2 x 600 GB 2.5/3.5-inch SAS HDD (1.2TB)
Best Server for High Performance Workloads
The server is known for providing the best solutions for mission-critical applications. It supports two processors that deliver 23% higher performance than its predecessors. The server comes with the best memory capacity which allows it to handle massive workloads simultaneously.
Fully Customizable and Scalable Server
HP DL380 Gen9 is customizable depending on your current business needs. Start with low configuration which will lower your budget and then gradually as your business grows, you can jump on a higher configuration. The low-cost refurbished server is highly scalable and is very flexible as per your changing workloads.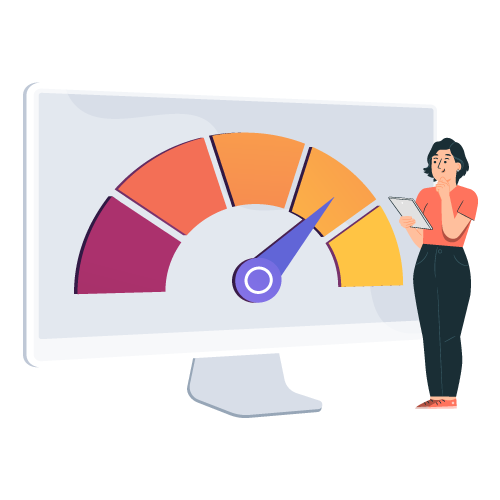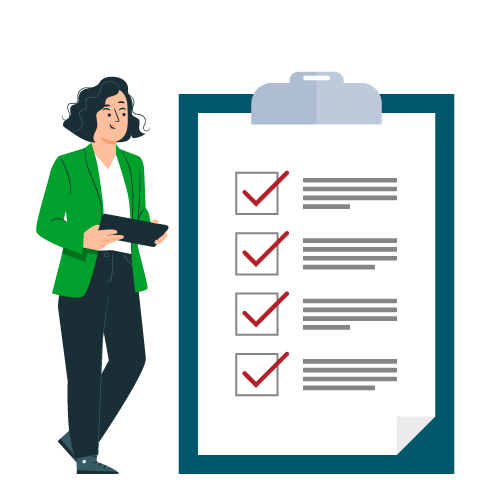 Thoroughly Tested & Certified HP DL380 Gen9
Prior to the configuration, the refurbished HP DL380 Gen9 server parts are individually inspected. As your order comes in, we build the server as per your preferred configuration and then perform complete firmware updation. Our team of engineers does the complete integration of hardware components that are HP certified. Then the server is again thoroughly tested on various parameters.
Fastest and Most Powerful Intel Xeon Processors
The refurbished HPE ProLiant DL380 Gen9 server supports powerful Intel Xeon Processors. The processor enables HP DL380 to take performance to newer heights across an array of workloads. The processor is engineered with a range of technologies, that allows smarter resource orchestration, efficient virtualization, and enhanced protection of data and the entire system.
Flexible Storage Options
The refurbished HP DL380 Gen9 has a redesigned chassis that features Universal Media Bay configuration to support either 12 LFF or up to 24 SFF drive options. The server support Hot-plug SFF (SATA, SAS)/LFF (SATA, SAS)/ SFF (SAS SSD, SATA SSD)/ LFF SATA SSD/NVMe, PCIe SSD. The affordable server provides a storage capacity of up to 52 TB.
Very Low Price but Superb Quality
Even though the refurbished HPE ProLiant DL380 comes at a very lower market price, Server Basket never compromises on the product quality. HP DL380 goes through the stringent procedure before being dispatched to you and we ensure that it has a longer life and highly productive for your business.
Greater Memory Capacity
With the support of 24 DIMM slots, using two processors you get a memory capacity of up to 3TB. The server supports LRDIMM, RDIMM or NVDIMM memory modules. You get the flexibility to read and write the data at a speed of 2400MHz.
Installation at No Additional Cost
Get access to our range of services as you buy refurbished HPE ProLiant DL380 Gen9 server from us. We provide installation services with no additional cost. As you receive the server delivery, you can contact us to receive complete installation services.
Complete Warranty for One Year
We believe in providing customer satisfaction and so to assure you server quality, we provide a complete one-year warranty. Our warranty ensures that the refurbished HP DL380 is free from material and workmanship defects. If you face any problems during normal working condition, then we would be happy to provide either instant repairs or replacement of the product.
24/7 Tech Support by Experts
Don't know the technicalities of the server and how to solve the server issues? Then leave your worries to us. Our team is available at your preferred time to provide you instant support. We offer round the clock support and give long term server solutions. With us, you will never experience server downtimes.
Safe Delivery Anywhere in UAE
We understand that time is a very crucial aspect of your business. With that in mind, we build your HP DL380 Gen9 server and deliver it as quickly as possible. When your order arrives, the server will be configured immediately and we make it ready to dispatch. With the help of our shipping partners, we ensure that the affordable HP DL380 reaches you at the lowest possible time.

Specification
Additional information
| | |
| --- | --- |
| Brand | HP |
| Form Factor | 2U Rack |
| Max RAM | 3TB |
| Core Options | 10, 12, 14, 16, 18, 20, 22, 4, 6, 8 |
| RAM Type | DDR4 |
| Processor | Intel Xeon E5-2600 V3 &V4 Product Family |
| Processor Sockets | 2 |
| Max Storage | 397.8TB |
| PCI Slots | 3 |