Refurbished HPE ProLiant DL380 Gen8 Server
Suitable for Virtualization & Storage Applications
Powered by Intel E5-2600 & 2600 V2 CPU
Ideal Choice for Medium to Large Enterprise
Powerful Servers to Setup On-Premise Cloud
Best Performance DDR3 Memory
Flexible Storage with RAID Options
Description
Do you look out for a low-cost server to meet the high-intensive business application demands? Then, it's preferred to choose the HPE ProLiant DL380 Gen8 server from Server Basket. It is specifically designed for medium and large businesses to handle cloud and dynamic workloads. HP Gen8 server suits cloud applications as it secures the data against malware attacks. The server gives optimum performance while processing the virtualization and storage processing applications.
The overall productivity can improve with robust performance using the rack server, which embeds Intel Xeon processors with advanced supported technologies. It facilitates reliable outcomes with DDR3 memory that facilitates the maximum capacity of 768 GB and storage of 96 TB. The integrated RAID controller helps in fulfilling the storage needs efficiently to attain improved performance. The server health can be monitored based on the HPE's iLO technology that updates the infrastructure automatically. In addition, we provide the benefits like instant shipping, a one-year warranty, and 24/7 technical support.
Server Plan
Processor
RAM
Storage
Price
HP DL380 Gen7 Rack Server
(Basic)
12 Core / 2 x X5650
32GB DDR3
2 x 900GB SAS
HP DL380 Gen7 Rack Server
(Reliable)
12 Core / 2 x X5650
64GB DDR3
2 x 900GB SAS
HP DL380 Gen7 Rack Server
(Standard)
12 Core / 2 x X5650
128GB DDR3
2 x 900GB SAS
HP DL380 Gen7 Rack Server
(Powerfull)
12 Core / 2 x X5650
192GB DDR3
2 x 900GB SAS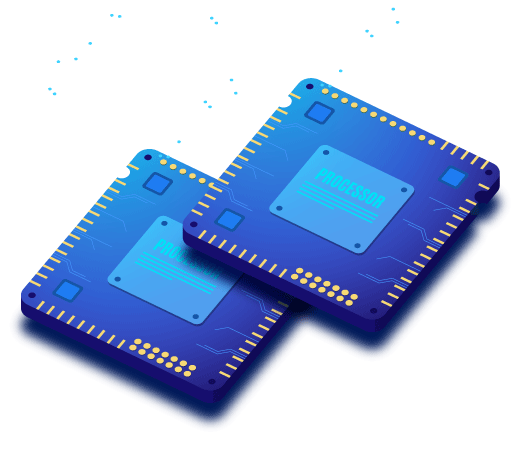 Ideal for Virtualization & Storage Applications
HPE G8 server supports different configurations like 4, 6, 8 and 12 cores and up to 24 cores. It offers the flexibility to connect 48 virtual machines. The processor comes with Intel Virtualization technology that improves the virtualization services and offers enhanced performance for high storage applications.
Powered by Intel E5-2600 & 2600 V2 CPU
HP rack server integrates with Intel Xeon E5 families like 2600 and 2600 V2 processors. High-end processors include the latest technologies of hyperthreading, Turbo Boost, and Intel QuickPath Interconnect and smart cache 20 MB. It assists in achieving high productivity with the rapid processing of operations.
Best Choice for Medium to Large Enterprise
HP DL380 Gen8 server is suitable for any business, whether it's a medium or large size. It can effectively handle demanding database applications and mission-critical workloads. The outrageous performance perfectly fits enterprises to achieve the goals while increasing the performance of business applications with efficiency.
Powerful Servers to Setup On-Premise Cloud
The efficient rack server provides high performance for cloud setup, which is beneficial for improved data security and ease of access. You can choose a particular configuration according to the business needs. It gives complete control over all operations that leads to data protection and scalability.
High-Performance DDR3 Memory
DL380 server supports HDIMM, UDIMM, RDIMM, and LRDIMM memory modules and incorporates 24 DIMM slots and memory capacity up to 768 GB for 32 GB LRDIM. It provides the memory of 384 GB for 16 GB HDIM & RDIM and 128 GB memory for 8 GB UDIM.
Scalable Storage with RAID Options
The affordable Gen8 rack server comes with expandable storage of up to 96 TB. It supports hot-plug drives and 25 2.5″ SAS/SATA drives, and 12 3.5″ SAS/SATA drives. The server is embedded with RAID options that can meet the storage requirements for demanding business applications.
Efficient Management with HPE iLO 4
Grade 'A' quality HPE DL380 G8 server offers management engines to monitor the remote server's health. You can get access to manage the remote servers efficiently with the dedicated iLO 4.0 technology. It reduces the deployment time and infrastructure updates securely without any defects.