Used HP ProLiant DL380p Gen8 Server (12SFF)
AED 7,124 (-10%)
Used HPE ProLiant DL380p Gen8 Server (12SFF)
Processor Series: Intel® Xeon® E5-2600 or E5-2600 V2 CPUs Family
Max Memory: 768GB DDR3 Speed of up to 1066 MHz
Max DIMM Slots: 24 DIMM Slots
Max Storage: 96TB SATA/SAS
Low Price Guarantee
Description
Are you Looking for an SMB server that can easily handle demanding database transactions? But should be on a par with your lower budget? Then refurbished HP ProLiant DL380P Gen8 12SFF server will be the perfect fit for your organization. The highly economical 2U server can handle outrageous amounts of I/O requests at lower TCO. This 2-socket rack server is designed to handle several demanding tasks and house numerous virtual servers simultaneously. The HPE DL380P Gen8 server is known as the beast machine that delivers unbelievable performance. It comes embedded with a multitude of new management tools and enhanced configurations. This makes it the preferred choice for SMB applications. Buy the refurbished ProLiant DL380P Gen8 server from Server Basket at the very lowest market price. With higher discounts, also receive free installation support, fast and secure doorstep delivery, and 1-year warranty coverage.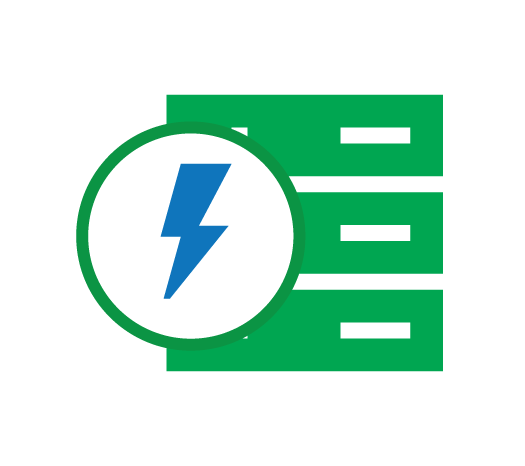 Budget-Friendly Server for SMBs:
HPE ProLiant DL380P Gen8 server delivers the enterprise-class capabilities needed for SMBs. The dynamic compute requirements of SMBs are easily fulfilled with the HP DL380P Gen8 12SFF server. This low cost server delivers unmatched performance and enhanced configuration flexibility. With high-end components onboard, the used HP server DL380p Gen8 comes at a portion of the cost of a new server. With us, get additional discounts and drastically reduce your IT investment costs.
Powered by Intel E5-2600 or E5-2600 v2 Family:
With Intel Xeon E5-2600 or E5-2600 v2 CPU family in the driving seat, you achieve more processing power. To deliver high performance for bandwidth-intensive applications, the CPU features Intel virtualization technology. The Processors that are supported by this server come with up to 12-cores and 30MB Cache, which allows the 2-socket server to run multiple virtual machines and other applications without any performance delay.
Grade "A" Quality Certified Server:
To provide you with the high-quality server that offers superior performance, we perform a rigorous refurbishing process. The HP ProLiant DL380p Gen8 Rack server is tested and verified in terms of performance and functional quality. It delivers similar performance as of the new server, but the only difference is that it comes at a significantly lower price.
Supports HPE's SmartMemory:
Every HP DL380p Gen8 server is manufactured with SmartMemory. With SmartMemory embedded, the server can deliver the highest level of bandwidth and performance. In two processor configurations, you receive a total of 24 DIMM slots that offers a maximum memory capacity of up to 768GB. You get the flexibility of using RDIMM, LRDIMM, HDIMM, or UDIMM memory module. The memory speed of 1066MHz allows you to transfer data at a higher speed.
Great Internal Storage:
The HP ProLiant DL380P Gen8 server comes with a range of storage configurations depending on your business needs and budget. With 12SFF and hard drives of 2TB capacity, you receive a storage capacity of 24TB. It also supports SFF drives and provides a storage capacity of up to 96TB. The low-cost HP DL3809 Gen8 12SFF server is compatible with SFF SAS/SATA hard drive, SAS/SATA SSDs.
Pre and Custom Configured Servers:
Server Basket understands the needs of various businesses and so keeps the server pre-configured as per various industry standards. We also offer custom configured servers. In which, you can customize the server, with the processors, memory modules, RAID cards, and storage drives of your choice.
Top End Management Tools:
The refurbished HPE DL380P Gen8 rack server features an extensive management engine. With HPE's integrated Light out (iLO) 4.0, you can now efficiently manage the remote servers. HPE's Agentless Management monitors server health and alerts the administrator if any issue arises. For increased stability and shorter downtimes, this server comes embedded with HP Active Health System. It is also embedded with a range of other management tools like HP Intelligent Provisioning and HP iLO Mobile App.
Professional Installation Support:
A healthy server boosts your business productivity. If the server is not installed as per manufacturer's guidelines, then there are chances of you experiencing issues and costly expenses. That is why we are here to provide you free installation help. Our team consists of experts who have in-depth knowledge of HP DL380P Gen8 servers and its entire installation process along with hardware parts and OS.
SB's 1 Year Warranty:
We not only sell the best quality certified HP DL380p Gen8 servers but also back them with our warranty assurance. We are providing a one-year warranty on the spares of the HP ProLiant DL380p Gen8 server and 90-day warranty coverage for barebones, including motherboard and chassis. Our iron-clad warranty itself means that the server is free from material defects. If you face any potential issue, then our team would proactively test and offer your repairs or replacement services.
Fast & Secure Delivery to Any Location:
No matter if you are located in Dubai, Sharjah, AI Ain, Fujairah, Ajman, Al Ain,Abu Dhabi, etc. we would reach you within the least possible time. Server Basket is committed to delivering the server HP ProLiant DL380p Gen8 12SFF server securely at your doorstep within 2-3 business days.