Exclusively Designed for Enterprise Business
High Performance and Density in Compact Design
Boosted By Intel Xeon E5-2600 V2 Processor Family
Up to 12 Cores Per HP BL460 Gen8 Blade Server
Max LRDIMM RAM: 512GB Per Blade
Comprehensive Cyber Resilient Architecture

Ideal for Private Clouds and XaaS Applications
Grade A Quality Refurbished M630
Supreme Performance with Intel Processors
Custom Configure to Your Workloads
Designed for Dell's M1000e Blade Enclosure
Versatile Memory Configurations

Ideal for Private Clouds and XaaS Applications
Grade A Quality Refurbished M630
Supreme Performance with Intel Processors
Custom Configure to Your Workloads
Designed for Dell's M1000e Blade Enclosure
Versatile Memory Configurations
Compact Buy powerful
ServerBasket's refurbished blade servers fulfill this most important need of being compact yet topmost in reliability and performance, put in a simple word, Powerful. We have a wide range of refurbished servers, which maximizes an available space providing powerful and trustworthy high computing requirements, which is much needed in the Middle East, which constantly awes the world in their hunger for advancement in technology each day.
Low power consumption
Fossil fuels are the main source of energy for most countries around the world, and when we talk about the Middle East, it is also a known fact that almost close to 80% of the Middle East's power is generated from fossil fuels, which significantly increases the emission of CO2 into the atmosphere causing health hazards to humans.
We at ServerBasket, understand the need for a device that consumes much less power. Hence, we offer refurbished blades that utilize the least power with excellent performance. By investing in ServerBasket's refurbished blades, you are also indirectly contributing to reduced global warming and a much better world for future generations.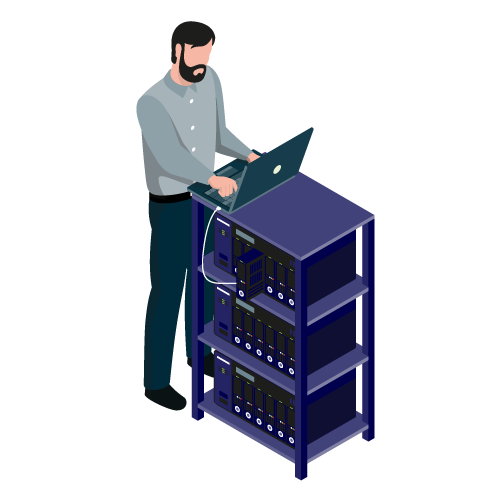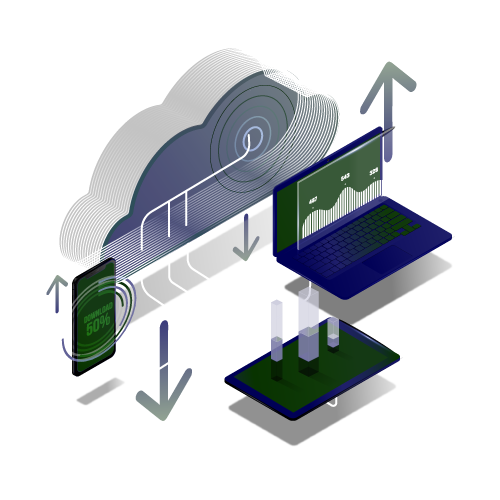 Best For Cloud Services
Infrastructure as a service is a part of a cloud platform. ServerBasket delivers a platform to manage your services by seamlessly transforming your applications and data with the Cloud, and a better and cost-effective approach towards that is by going for a refurbished server that does as good a job as a new blade, all at half the cost of purchasing a new one. ServerBasket uses Artificial Intelligence and Machine Learning, which can be a major contributor to a successful business, and our refurbished blade servers cater to that purpose meticulously.
Low Rack space
Again, reiterating the fact that space is in short supply in UAE, our refurbished blade servers cater to this most prominent need of utilizing limited expanse with much less rack space needed. This gives more room for multiple servers, the output being high availability and the best utilization of the given space, all of which means a boost in business and productivity.
Blade vs rack servers in the middle east
When we talk about the Middle East from a technology perspective, what comes to our mind is how it ranks high in international indices measuring Network Readiness and internet penetration with highly connected infrastructure. Hence, they have a standard to keep up when it comes to internet connectivity and servers. They are also highly advanced in the preservation of space, with their high rises occupying 80% of the Arabian Peninsula. Therefore, it is only apt that when it comes to their servers, both blade and rack servers fulfill this need, albeit each in their own way. To elaborate on each, a rack server can fit several servers stacked and screwed in a metal enclosure, whereas a blade server is smaller, and instead of being installed in a rack, they are installed in bays where you can have more servers installed in a compact area. Instead of, for example, where you can mount 42 1U rack-servers on a rack, using 3U blade bays, you can mount as many as 280.
All Brands one place
ServerBasket boasts of housing all brands in one place – Dell, HP, Cisco, Supermicro, and IBM to name a few, choosing us gives you the advantage of a wide range of brands befitting your needs while also ensuring not to burn a hole in your pocket with our lowest price guarantee.
Any configuration is ready
Each business operates at a distinct level, each having its own set of requirements when it comes to configurations. Our refurbished blades at ServerBasket cater to these diverse needs of businesses by providing a wide variety of configurations and builds to choose from. Any configuration, you name it, we have it! We house a broad range of space-saving refurbished blade servers that cater to your demand promptly and efficiently.
Lowest Price
The smart way to a flourishing business is cost cutting where it is possible, and we have the finest solutions for you at ServerBasket, where refurbished servers are available at a much more economical.
Easy shipping
We provide secure and fast shipping to most of the locations across the Middle East. Purchase, sit back, and relax while we ensure that your order reaches you as swiftly and promptly as possible by well-oiled logistics operations.