Refurbished Dell 1.8TB 10K SAS Hard Drive
AED 1,230 (-5%)
Refurbished Dell 1.8TB 10K SAS Hard Drive
Certified Server Hard Drives
Max Storage Capacity: 1.8TB
Form Factor: 2.5 Inch(SFF)
Data Transfer Rate: 12Gbps
Spindle Speed: 10000 RPM
Description
Buy Refurbished Dell 1.8TB 10K SAS HDD For Dell R730, R830, R930 Server in UAE | 90 days Warranty
Want to increase the storage capacity and data processing speed of your server? But don't have the budget to invest in higher amounts? Then refurbished Dell 1.8TB, 10K hard drive is the best option for you. Engineered with the SAS interface, the hard disk drive provides the best storage space of 1.8TB. With a spindle speed of 10KRPM, your server can now process huge data at a faster rate. With so many features in store, the HDD being refurbished comes at a very lower price. Buy the Dell 1.8TB SAS HDD from Server Basket at the best market price. With the lowest price, also enjoy the benefits of free installation help, return back policy, and warranty coverage.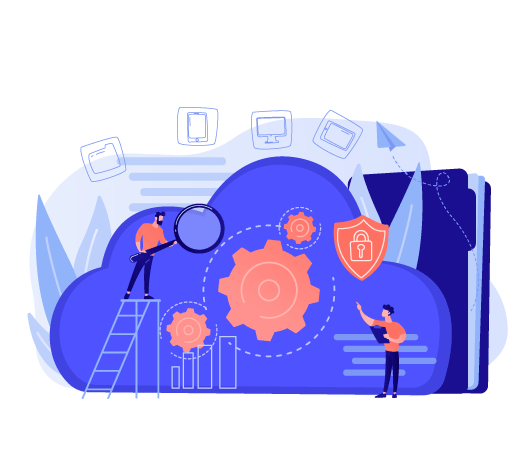 Ideal for All Dell Servers:
Enhance the storage space of your rack, tower, or blade servers with the best Dell SAS hard drives. The Dell 1.8TB 10K SAS HDD is compatible with all types of Dell Servers. It is even compatible with all RAID controllers and offers higher performance. Power up the storage space of Refurbished Dell R730, R830, R930, and many other servers with the highly affordable refurbished SAS HDD.
Run Database Applications Smoothly:
Increase your business transactions by upgrading your server with 1.8TB SAS HDD as the hard drive is ideal for storing heavy databases. The highly affordable Dell SAS HDD comes with a storage space of 1.8TB, which allows the server to store and process the database application without any performance drop.
High Quality Certified HDDs:
Though the Dell 1.8TB SAS HDD is a refurbished storage drive, it is highly reliable and works like a new one. Server Basket ensures that the hard drives go through multiple testing processes. The hard drive is tested on various parameters to ensure that it delivers higher performance. This Grade" A" quality SAS HDD comes with a guarantee of longer shelf life.
High Read Write Performance:
Boost the performance of your server with the Dell 1.8TB SAS HDD that offers high read-write performance. It is optimized for both read and write-intensive applications. The hard drive comes with a spindle speed of 10KRPM, which helps to accelerate I/O operations, optimize response times so that to complete the database transactions at a faster rate. The hard drive is designed to offer higher performance and that too, at a very low investment price.
Expand Storage Space of Your Server:
Add more storage space to your server with the affordable 1.8TB SAS HDD. It is designed to keep up with the rapid growth in data while maintaining lower power consumption. The low-cost Dell SAS HDD comes with a whopping storage capacity of 1.8TB, which means you can now accommodate more space in your server to store mission-critical applications with ease.
Free Installation Support Provided:
Do you know that if the hard drive is not installed properly, it does not detect or fails to offer peak performance? That is why the Server Basket team is available 24/7 to provide you free installation support. Our team would provide you step by step guidance until the hard drive is successfully installed and running.
Hassle Free Return Back Policy:
If you any error or if the hard disk drive is compatible with your Dell Server? Then don't worry, as we offer a 7-days money-back policy. If you find any fault or not satisfied with the product, then you can instantly return the hard disk drive within 7-days of the purchase. As soon as we receive the hard drive, your complete amount would be credited to your account.
Reliable Drive with 90 Day Warranty:
To assure you of Dell SAS HDD reliability and quality, we offer the hard drive with a warranty period of 90 days. Even though it's a refurbished low-cost hard drive, you will never face any failure or performance drop issue. By chance, if the hard drive behaves erratically within the 90 days, then we assure you to offer instant product replacement.
Swift and Secure Shipping:
With us, your Dell 1.8TB hard disk drives package will be delivered safely and on time in a multilevel packed carton box. Get ultimate peace of mind as we deliver the hard drives within 2-3 business days safely at your doorstep. We deliver the hard drives to Dubai, Ajman, Sharjah, Abu Dhabi, Fujairah, and other cities of UAE.