AED 2,997 (-10%)
Customized for Home Labs
Power Packed Performance
High End Memory and Storage
Supports any Hypervisor
Built-in RAID
Scalable Servers
Description
Are you searching for servers that can meet your home lab requirements? Server Basket offers different types of server brands, such as IBM, Dell, HP, etc. You can get the flexibility of choosing customized servers based on your business needs. Our servers deliver powerful performance even in heavy workloads with the embedded multi-core CPUs that provide continuous availability. The servers support running high-end storage and extensive memory solutions with enhanced outcomes to achieve specific objectives. They can also process virtualization applications using improved technologies while maintaining the VMs uptime to restrict the causing of interference in the workflows. The integrated RAID controllers assure data security against malware or malicious attacks. We provide upgrading services for your servers to meet the needs for business growth without compromising on continuity.
Pricing Table for Home Lab Server:
| SERVER MODEL | CPU | MEMORY | Storage | Price |
| --- | --- | --- | --- | --- |
| Dell R620 Server | 20 Core / 40 vCPU ( Dual Intel Xeon E5-2670 v2 / 2.50 GHz) | 64GB DDR3 | 2 x 300 GB 2.5-inch SAS HDD (600 GB) | AED. 2,700/- |
| Dell R720 Server | 20 Core / 40 vCPU ( Dual Intel Xeon E5-2670 v2 / 2.50 GHz) | 64GB DDR3 | 2 x 300 GB 2.5-inch SAS HDD (600 GB) | AED. 2,700/- |
| Dell R630 Server | 24 Core / 48 vCPU ( Dual Intel Xeon E5-2673 v3 / 2.40 GHz) | 64GB DDR4 | 2 x 300 GB 2.5-inch SAS HDD (600 GB) | AED. 4,152/- |
| HP DL360P Gen8 Server | 20 Core / 40 vCPU/ 2 x E5-2670v2 | 64GB DDR3 | 2 x 300 GB SAS HDD | AED. 2,779/- |
| HP DL380p Gen8 Server | 20 Core / 40vCPU/ 2 x E5-2670v2 | 64GB DDR3 | 2 x 480GB SATA SSD | AED. 3100/- |
| HP DL360 G9 Server | 24 Core / 48 vCPU/ 2 x E5-2673v3 | 64GB DDR4 | 2 x 600 GB SAS HDD | AED. 3,186/- |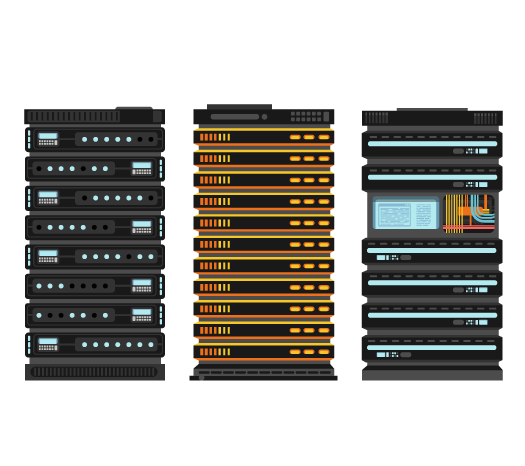 Wide Range of Top Server Brands
Do you want to start a small enterprise from your home? If yes, you can choose various servers at affordable prices from Server Basket. We provide the servers with leading brands, including IBM, HP, Dell, Fujitsu, etc. and different types such as rack, tower, or blend servers.
Customized for Home Labs
If your business includes particular requirements, you can opt for a customization solution at Server Basket. Our technical team provides customized servers to meet your business-specific goals effectively with increased speeds. You can purchase servers of your choice for establishing an IT environment or home lab.
Power Packed Performance with Multi-Core CPUs
Intel Xeon processors power the affordable servers with multi-core CPUs to ensure high-end performance when running computation applications. The integrated CPU cores allow processing complex and heavy workloads while enabling maximum availability and improved network connectivity. The high-quality servers can perform multiple tasks or operations simultaneously.
High End Memory and Storage Solutions
Our home lab servers offer an expanded storage capacity and scalable memory options to maximize the capacity of data centre applications. The servers can support hot-plug SAS/SATA HDD or SSD self-encrypting drives. They include DDR3 or DDR4 memory with DIMM slots to run multiple high-end applications without any delay.
Supports any Hypervisor for Virtualization
The servers provide virtualization services by supporting a large number of virtual machines and flexible I/O options. They come with advanced technologies to make complex virtual applications simple and easier. Additionally, they improve the uptime of virtual machines that enhances the business performance ultimately.
Built-in RAID for Data Safety
The servers are embedded with RAID controllers to ensure data protection with integrity and confidentiality. The business-critical data can be protected by mitigating the security threats like malicious or malware attacks. It provides high security for data applications without compromising performance and 100% availability of servers to avoid disruptions.
Scalable Low Cost Servers
The low-cost and efficient servers are available in a range of configurations to deliver improved performance. You can avail pre-sales support to know the right server for your business based on the application needs. As your business growth inclined, we will upgrade the server to fulfil the daily operations.