Refurbished HP ProLiant DL360P Gen8 Server
AED 3,085 (-10%)
Highly Efficient 1U Rack Server
Customize HP ProLiant DL360p Gen8 Server
Intel Xeon E5-2600 v2 series Processors
32 TB Max Storage
768 GB Max Memory
HP Certified Refurbished Server
Description
Are you planning to buy a robust server that can blend in both general-purpose as well as high-end computing environments? Do you look forward to owning a server that is sturdy enough to deal with your intensive workflows? The Grade 'A' quality HP DL360P Gen8 server is specially designed for demanding, dynamic, and compelling workloads. The hardware specifications of this eminent server are surprisingly much better than any prevailing servers that are supporting virtual platforms around the world. These certified HP DL360P servers are configured with the most advanced hardware and software specifications to suffice more memory, storage, processing speed, and protection to your data and applications. Server Basket has a cluster of these HP Proliant DL360P Gen8 servers which are tested thoroughly under professional supervision. Users can either choose pre-configured servers or opt to customize the server with their preferences. We considerably price our HP servers and frequently update these prices based on the current market value. Get in touch with us right away to buy our affordable HP DL360P Gen8 servers and bag the added advantages of free installation assistance, strict warranty, and super fast delivery services.
HP ProLiant DL360p Gen8 Server (8 SFF) Pricing Table:
SERVER
Processor
RAM
Storage
PRICE
HP ProLiant DL360 Gen8 Server
(Basic)
20 Core / 40 vCPU ( Dual Intel Xeon E5-2670 v2 / 2.50 GHz)
64GB DDR3
2 x 300 GB 2.5-inch SAS HDD (600 GB)
HP ProLiant DL360 Gen8 Server
(Standard)
20 Core / 40 vCPU ( Dual Intel Xeon E5-2670 v2 / 2.50 GHz)
128GB DDR3
2 x 600 GB 2.5-inch SAS HDD (1.2 TB)
HP ProLiant DL360
Gen8 Server
(Reliable)
20 Core / 40 vCPU ( Dual Intel Xeon E5-2670 v2 / 2.50 GHz)
256GB DDR3
2 x 600 GB 2.5-inch SAS HDD (1.2 TB)
HP ProLiant DL360 Gen8 Server
(Powerful)
20 Core / 40 vCPU ( Dual Intel Xeon E5-2670 v2 / 2.50 GHz)
384GB DDR3
2 x 600 GB 2.5-inch SAS HDD (1.2 TB)
Above Configuration also Includes
HP Smart Array P420i RAID Controller (Raid 0,1,5) Support / 2 PCIe Slots / 4X1Gb Gigabit Network Lan Ports / Hot Swap dual HP 460W Power supply / universal rail kits
Ideal for Virtualization & HPC Workloads
The HP DL360P Gen8 server is beyond any doubt, the topmost server which enables you to work on your virtualization and high-performance computing workflows seamlessly. Creating a suitable and relevant platform for these HPC and virtual workloads is the main aim of these HP servers. Equipped with super powerful processors, excellent memory, and the ability to provide towering bandwidth these HP Proliant DL360P Gen8 servers can help you run mission-critical workloads without any excessive efforts.
Suitable for Data Center Deployments
In need of a powerful server that can handle your data center deployment workloads? The HP Proliant DL360P Gen8 Server is architected with a high-density design to proffer you with flexibility, scalability, agility, and redundancy to successfully deploy your data centers. Moreover, this HP Gen8 server offers you the power you require alongside impressive cooling and energy-saving options. You can get your work done with minimal investments and lesser time using these HP DL30P Gen8 servers.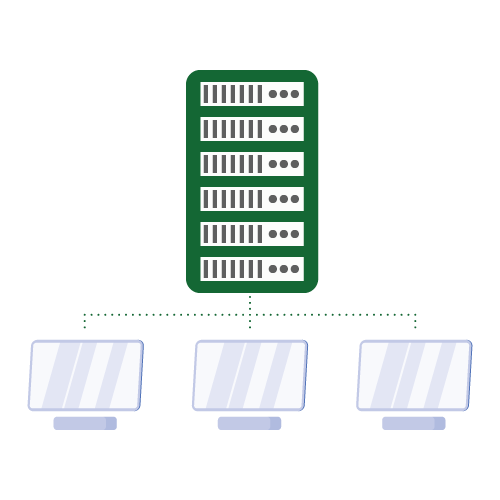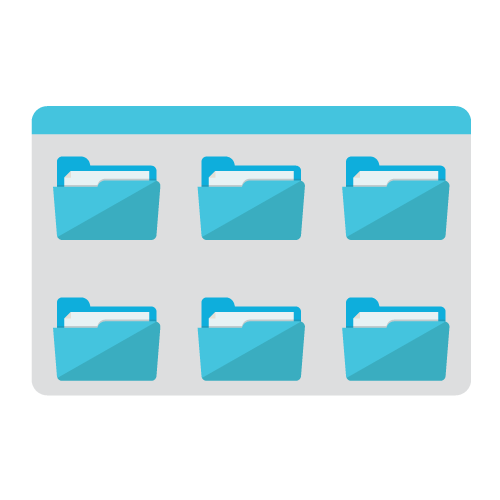 Create Upto 48 Virtual CPUs
Powered by Intel's C600 chipset, the HP Proliant DL360 Gen8 server can highly comply with Intel Xeon E5-2600 and E5-2600 v2 processor families. The server can handle exceptionally heavy workflows with the help of a massive number of cores. Under dual-processor installation, you can create up to 48 virtual machines using the 24 cores. Choosing this server benefits you with 35% increased performance and better work propagation on all your virtual machines at all times.
Good Storage with Multiple Raid Options
If you are looking for a reliable server that is engineered with impeccable storage backed up by multiple RAID options, then check out this HP DL360P Gen8 server. This workhorse supports 4 LFF, 8 SFF, or 10 SFF SAS, SATA, or SSD hot-plug drive bays. Apart from offering abundant storage of 32TB, this DL360P server can support numerous RAID options like RAID 0, 1, 10, 5, 50, 6, and 60 to enhance the redundancy and performance of the storage drives.
Supports Various Memory Modules
In search of an exemplary server that can handle and support numerous memory modules? Try the HP DL370P Gen8 server which comes with 24 DIMM slots to avail you up to a maximum of 768GB of memory space. This HP server plays an excellent host to UDIMM, RDIMM, LRDIMM, and HDIMM memory modules. Although mixing other types of memory modules is forbidden, this DL360P Gen8 server uses SmartMemory that drastically enhances the memory performance of the HP servers.
ILO option Available for Remote Management
Want to stay coordinated with your server at all times? The HP Proliant DL360P Gen8 server is engineered with excellent monitoring features to alert, control, and monitor your workloads from any place. The ILO management engine in the server avails users of many excellent options including agentless management, active health system, intelligent provisioning, etc. to remotely manage your server with simplicity and ease. Optimize and configure your server using these features to save your time and money.
Customized Solutions with Certified Hardware
Do you need a customized HP server that can ideally fit your work requisites? Then Server Basket is the only go-to place for you. We provide customized solutions to our clients so that they buy the HP Proliant DL360P Gen8 server precisely the way they wanted. State your hardware requirements to our support team, and we will customize the DL360P Gen8 server with certified high-quality hardware available. These servers will undoubtedly be priced reasonably like nowhere else.
Free Hardware Installation Support
Uncertain how to install the HP DL360P server in your workspace? For the customers who anticipate a little help, we offer free-of-cost installation assistance to spare the server installation phase from all possible mistakes. Our team of technicians will be available round-the-clock to guide you through the installation procedure step-by-step and clear all your doubts regarding the server as well. They'll also make sure that the server is installed properly and is functioning correctly.
Assured 1 Year Replacement Warranty
The HP DL360P Gen8 servers you buy from Server Basket will be backed up by an assured warranty of one year. This states that your server will be free from all the physical and functional defects for a complete year from the date of its installation. If you face any issues with the server in this one year, free service will be provided by our technical experts. We will troubleshoot the problems you encounter in no time.
Safe and Secure Delivery Across UAE
Are you in a rush to get your server immediately? Consider yourself lucky. Server Basket offers prompt, safe, and secure delivery of the ordered HP DL360P Gen8 servers to every place in UAE even to the most bustling cities like Dubai, Abu Dhabi, Sharjah, Ajman, Al Ain, Ras Al Khaimah, etc. Your servers will be packed in multiple layers and sealed in firm corrugated boxes. Our delivery agents ensure that the package is delivered to your doorstep within 2-3 days.
Specification
Additional information
| | |
| --- | --- |
| Brand | HP |
| Form Factor | 1U Rack |
| RAM Type | DDR3 |
| Max RAM | 768GB |
| Processor | Intel Xeon E5-2600 v2 |
| Memory Slots | 24 DIMMs |
| Processor Sockets | 2 |
| Max Storage | 12TB |