AED 3,065 (-9%)
Comprehensive network automation
Industry's best threat protection performance
Secure SD-WAN with enhanced analytics
Next gen firewalls with web filtering & app control
Improves overall security posture
Multi-interface firewalls with third-party certification
Free round-the-clock firewall Installation support
Description
Are you looking for high-tech security for your enterprise? Need a firewall solution that can offer top-notch protection and network solutions? Then count on FortiGate 80E and get a solution for all security-related problems in one go. We at Server Basket offer the foremost FortiGate 80E with installation support at the lowest price ever. FortiGate 80E offers an exceptional network security solution for all enterprises regardless of their size through desktops.
Rely on a leading solution to load your network and website with a high-level security mechanism and protection from cyber threats. Precisely designed with high-end exclusive features, it comes with an easy deployment option. Order it today and get doorstep delivery within three to four business days regardless of the location.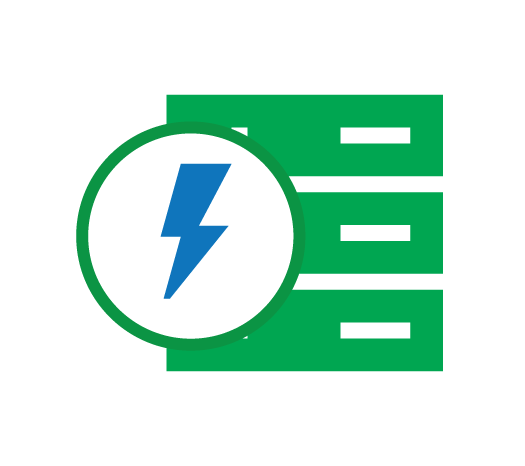 Robust servers with optimum functionality
Fully loaded with extensive routing features, switching technologies, wireless controller in addition to IPsec VPN, FortiGate 80E delivers network strengthening capabilities. With pre-eminent security functionalities, it enables easy deployment of UTM as well as secure SD-WAN. The presence of this array of features altogether makes comprehensive network automation possible. That is why the subtle inbuilt networking of FortiGate 80E is a distinct structure contrary to other available firewall options. 
Industry's best threat protection performance
Do you need foremost protection for your enterprise systems and website against cyber attacks and security breaches? Well, worry no more as Server Basket has got you covered through FortiGate 80E. It is rated best across the industry, notably when it is about delivering the safe and best performance. Embedded with the high-end threat protection technology together with the ultra-low suspension, it offers the best yet unique protection performance. Moreover, the top-notch protection towards SSL encrypted website traffic makes it a benchmark for other safeguard solutions. Load your enterprise with FortiGate 80E and boost the network performance at extreme levels
Secure SD-WAN with enhanced analytics
By installing the FortiGate 80E firewall, you get instantaneous SD-WAN optimization that too at minimalistic cost. With the presence of secured SD-WAN, it offers hundred percent cost benefits for small to large-sized businesses. You get a power package of numerous benefits, including access to low-cost hard drives, cloud access, easy WAN optimization for a cut above outcome. You get precise performance detection through real-time analytics in addition to path steering. Avail quick SaaS adoption through centralized management. 
Next-gen firewalls with web filtering & app control
Are you looking for security solutions that can filter your network traffic to ensure secure access? FortiGate 80E is consolidated and comes with easy-to-install and manage features. It is an advanced next-generation firewall that ensures you get everything from rock bottom to filtering to easy app control. With consolidated designs, it comes with easy-to-install, manages and configures features. It offers complete app control to perform easy yet effective web filtering. The network is analyzed and filtered round the clock to ensure threat and malware-free connectivity. 
Improves overall security posture
FortiGate 80E is precisely designed to adhere to the foremost security providence. It ensures that the system is safe against malfunction, security breaches, malware, and accessed malicious websites. All this is accomplished through fulminate intelligence that allows detection of upcoming attacks by opting for dynamic analysis techniques. All these advanced methodologies are loaded by FortiGuard Labs security services. Additionally, it is built with automated mitigation capabilities for cutting off the targeted attacks.
Multi-interface firewalls with third-party certification
If you are looking for a security solution with certification to authenticate their pre-eminent capabilities of offering safe networks, then count on FortiGate 80E. Before making it available to the customers, it undergoes rigorous independent tests which ensure that the provided solution offers the best possible security and high-level performance even in peak hours. You get third-party certification from top-notch testing ventures, including NSS Labs, Virus Bulletin, as well as AV-Comparatives. 
Free round-the-clock firewall Installation support
Are you worried about the uncertain situation that may arise in later stages? Well, you don't have to worry as Server Basket has got you covered. We offer round-the-clock customer support and offer an instant solution to deal with such uncertain conditions. No matter what type of issue you face, our efficient and experienced team is readily available to offer you a hassle-free experience. Moreover, you don't have to worry about the installation part as our techs will perform the same.