Server Optimization Service
AED 5,500 (-9%)
Server Tuning & Configuration
Server Speed & Performance analysis
Project Improvement Recommendations
Security and DDoS Configuration
Application deployment and configuration
Increasing Page Load Speed
Enhanced efficiency & stability
Managing performance
Installation and configuration
Systematic monitoring
Server Updates & Optimization
Fixing Spam Issues
Description
Server Optimization Service is necessary to retain the optimal and best services out of your servers. No matter what server a business uses, a well-optimized server works efficiently and gives better results than a server that uses more resource units. If you manage to optimize your servers, you will no longer need to pay extra for unnecessary resources like CPU or memory.
Server Tuning & Configuration
To ensure the optimal utilization of your servers, performance tuning and proper server configuration are important. It helps you to determine where you need to make resource adjustments and employ the best strategies to achieve your objectives.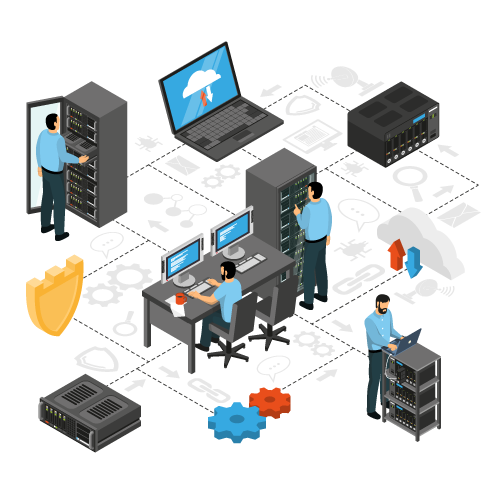 Server Speed & Performance Analysis
Server optimization services help you in ensuring the best server speed by regularly running performance analysis. The analysis results facilitate the employment of best practices that will help a server deliver optimal speed.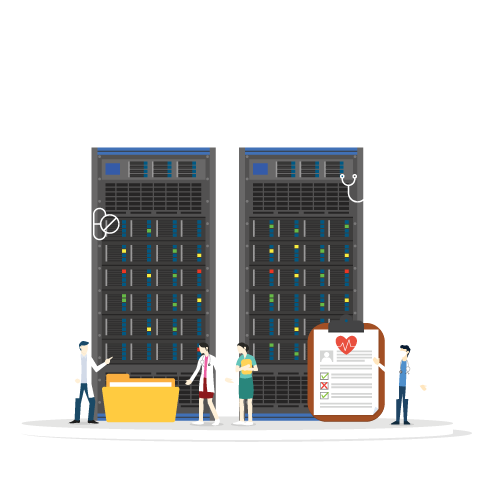 Project Improvement Recommendations
Another important function performed by the server optimization service providers is keeping a check on every function and recommending the best suggestions for improvement of your server performance and projects.
Security and DDoS Configuration
Every service provider offers security for your servers. However, you must choose the service that provides security against DDoS (Distributed Denial of Service Attacks). A good server optimization service must facilitate features that ensure protection against DDoS.
Application Deployment and Configuration
When choosing a server optimization service, one must check whether they are offering the application's deployment platform. It is necessary to ensure efficient real-time performance. You can deploy the application either in-house or by hosting platform.

Increasing Page Load Speed
Optimal server performance automatically leads to increased speed, which in turn ensures good uptime. Server optimization service providers offer best practices for optimization, which allows the clients and users to experience increased page load speed.

Enhanced Efficiency & Stability
The best server optimization practices include the stabilization of the server hardware. The stabilization solutions can improve your efficiency as the under-utilized servers can help with the workload. As a result, it maintains stability, which also helps during traffic spikes.

Managing Performance
ServerBasket brings you the best server optimization services. We ensure the optimal utilization of your system and manage the operations accordingly to improve the overall performance. Our platform can meet your server optimization requirements efficiently.

Installation and Configuration
Once you sign up with us to take care of your server optimization, you don't have to worry about the proper installation of your system. Our professionals have the expertise in the field and ensure a faultless configuration.

Systematic Monitoring
We monitor every activity on your service, be it related to the server performance or user activity. ServerBasket keeps an eye on the entire functioning and monitors everything in a systematic manner.
What Does ServerBasket Do?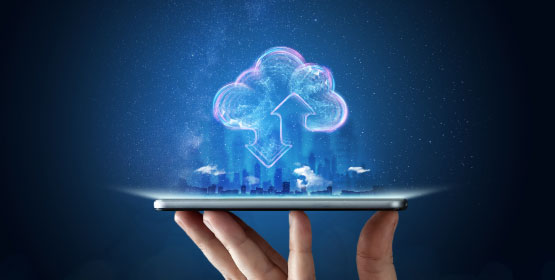 Server Updates & Optimization
You don't have to work upon updates and optimization for your server. Our server optimization services make sure that your system is up to date and you get optimal outcomes of your operations.

Fixing Spam Issues
One of the benefits of our server optimization services is the spam-fighting feature. We not only fix spam-related issues but dig deep to get to the root of the issue and find solutions.