Dell PowerEdge T320 Tower Server
AED 3,478 (-5%)
Perfect for SMBs and Remote Offices
Boost by Powerful with Intel Processors
Use as Rack Server with Conversion Kit
Versatile Storage and Upgradable Memory
Protect Data with Secure RAID Cards
Best Performance for Data-Intensive Tasks
QuickDelivery and 24/7 Tech Support
Description
Dell PowerEdge T320 server delivers 1S performance with reliability of enterprise level. It offers sturdy flexibility and can improve the performance of a wide range of business applications and workloads. It is suitable for SMBs and remote offices, being a superb fit for many general functions like email, messaging, file, print, data sharing, productivity applications, and data-intensive operations. It provides enterprise-grade computing with powerful Intel Xeon E5-2400 processors. With a 5U rackable option also, this server offers multiple storage options and expandable memory for growing businesses. Rest assured your data is protected with secure RAID card provisions with this server.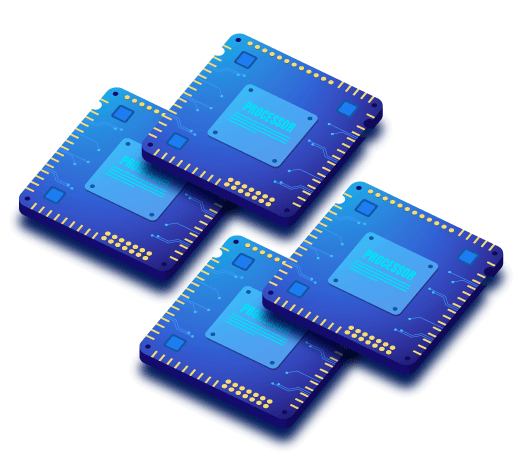 Ideal for SMBs and Remote Offices
The T320's robust and easy to manage design makes it an ideal server for SMBs, and remote offices with lesser onsite IT infrastructure or technical skills. It also caters to the needs of divisions and departments of large organizations.
Boost by Powerful with Intel Processors
The server is driven by the unmatched power of the Intel Xeon E5-2400 processors and delivers steady performance and inbuilt room for expansion and growth. It also supports Intel Xeon E5-1410 and Intel Pentium 1400 processor families.
Use as Rack Server with Conversion Kit
Dell T320 brings rack support with ReadyRails sliding rails for mounting in four-post racks without using tools. You can conveniently use it as a tower server in an office or utilize its rack-mount ability in a data center when your business has grown.
Versatile Storage and Upgradable Memory
T320 offers versatile storage for a max capacity of up to 32TB, using eight 3.5-inch or sixteen 2.5-inch HDDs to accommodate demands for your expanding business. With six DIMM slots of varying capacities, you can upgrade the memory up to 192GB.
Protect Data with Secure RAID Cards
Dell PowerEdge T320 server allows you to use both software and hardware RAID card options. These RAID cards make the HDDs or SSDs work together to propel redundancy and improve performance. Redundancy adds a layer of protection for your data.
Good Performance for Data-Intensive Tasks
The T320 server delivers a good performance for all your data-intensive operations. It allows you to scale up your input/output (I/O) capabilities for data-intensive tasks via the five PCI Express (PCIe) expansion slots and option for internal GPU acceleration.
Specification
Additional information
| | |
| --- | --- |
| Brand | Dell |
| Form Factor | 5U rackable tower |
| Processor | Intel Xeon processor E5-2400 Product Family |
| Processor Sockets | 1 |
| Memory Size | 192GB |
| Memory Slots | 6 |
| Hard Drive Bays | Upto 16 x 2.5" Drives |
| PCI Slots | 5 |