Dell EMC PowerVault ME4024 Storage Array
AED 12,210 (-10%)
Setup and Manage Easily
For SAN and DAS Workflows
Quick and Powerful Processors
Protect Data with PowerVault Manager
Faster and Easier Data Recovery
Guaranteed Warranty
Description
Are you looking for budget-friendly SAN and DAS environments? If you need a storage array with an easy setup option, count on the Dell EMC PowerVault me4024 storage array with top-notch performance capabilities. Dell EMC PowerVault me4024 arrays are a perfect fit for small enterprises with tight budgets. Businesses get superior performance in addition to high storage capabilities by investing in me4024 storage arrays. These flash-based systems offer reliable performance for varying business needs. The Dell me4024 storage array comes with flexible connectivity options. Grab multiple pre-eminent features such as SAN & DAS workloads, IOP's, immense bandwidth, in addition to low latency with the me4024 PowerVault. Me4024 is perfect for accessing raw power with absolute simplicity and flash performance. The Dell EMC PowerVault me4024 Storage Array is ideal for storage consolidation, speeding up applications, and enhanced business continuity.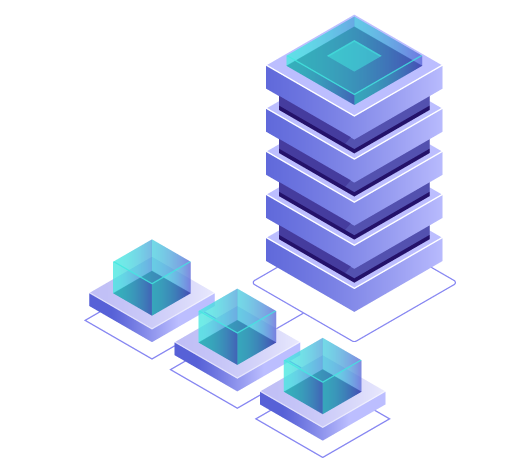 Easy to Setup and Manage
PowerVault me4024 storage array is loaded with features to offer execution of simplified tasks. These features are system installation, easy configuration, and enhanced serviceability to enable quick management of resources. The best part is easy setup as you can quickly install it within 15 minutes of configuration. In addition, it offers inherent web-based management with disrupting free expansion options.
Suitable for SAN and DAS Workflows
If you are looking for powerful storage solutions that are purpose-built for SAN as well as DAS virtualized workloads, count on PowerVault me4024. Connect the storage array with your Dell PowerEdge Server and address various server capacity issues. The presence of a storage array offers more flexibility and scalability to execute business workflows with high-speed data access.
Quick and Powerful Broadwell Processors
PowerVault me4024 storage array proffers simple yet fast performance with robust dual-core Broadwell processors. You get multiple active controllers, an increased number of drives, 320K IOPs performance in addition to expanded bandwidth. Additionally, the companionship of hot-swap controllers with iSCSi and advanced SAS protocols. Thus, it is an ideal choice for dual-core performance and better power efficiency at nominal costs.
Manage and Protect Data with PowerVault Manager
Do you need the foremost protection for your dell server? The Dell PowerVault me4024 storage array keeps valuable organizational information safe through advanced security features such as remote relocation, snapshots, VDC or virtual disk copy, and SED's self-encrypting drives. In addition, me4024 storage arrays are loaded with PowerVault manager, offer systematic alerts, troubleshooting, and issue-resolving capabilities.
Centralized Plans for Faster and Easier Data Recovery
PowerVault storage arrays offer ultra-level data protection by distributing entire data dynamically across drive pools. If the drive fails, ADAPT software will figure out the crucial data and carry out data rebalance to ensure faster and easier data recovery. It is quick compared to RAID environments. Get faster drive rebuild capacity with me4022 storage arrays.
Guaranteed Warranty and Free On-Site Services
Are you looking for optimal storage solutions with a guaranteed warranty? When you choose Server Basket to purchase Dell EMC PowerVault me4024 Storage Array, you unlock free on-site services. We offer quality storage arrays that are certified after passing through rigorous testing parameters. With the guaranteed warranty, you get quick to replace and repair in case of issues.
Specification
Additional information
| | |
| --- | --- |
| Product Type | SAN/DAS Storage |
| Form Factor | 2U |
| Model | Dell EMC PowerVault ME4024 |
| Brand | Dell |
| Processor | Dual Core Processor |
| Max RAM | 8GB Per Controller |
| Maximum Storage Capacity | 3 Peta Bytes |
| Max Drive Count | 276 |