Cisco UCS C240 M5 Rack Server
AED 15,950 (-9%)
2U Rack Server
2nd Generation Intel Xeon Processors
The maximum RAM capacity is 3TB
Total 6 PCIe Slots
Supports 10G Ethernet Networking
24/7 Tech Support
Description
Need an efficient standalone server to serve your data and I/O-intensive workloads? Cisco provides a compact, reliable, and expandable server to fulfill your business needs and reduce the total ownership costs. Cisco's UCS server offers automated and smart management features that include Cisco Manager, IMC, Insight, etc. for easier deployment and management in both bare metal and virtual computing. It also includes Cisco's SingleConnect technology that helps reduce power consumption and cabling.
Server Plan
Core
RAM
Storage
Price
Cisco 240 m5
(Basic)
16 Core / 32 vCPU
64GB DDR4
2X300GB SAS
Cisco 240 m5
(Standard)
16 Core / 32 vCPU
128GB DDR4
2X480GB SSD
Cisco 240 m5
(Reliable)
20 Core / 40 vCPU
128GB DDR4
2X480GB SSD / 3X1TB SSD
Cisco 240 m5
(Powerfull)
48 Core / 88 vCPU
256GB DDR4
2X480GB SSD / 3X2TB SSD
Compact 2U Rack Server for Enterprise Workloads
Cisco UCS C240 M5 is a 2U form factor server that offers performance and efficiency to handle enterprise-level workloads. For virtualization,  business data analytics, collaboration, consolidation, HPC, and any other data-intensive applications, UCS C240 is very suitable. At Server Basket, we offer configuration solutions based on your requirements and tune the server to optimize its performance.
Multiple Storage Drive, RAID Options
There's no shortage of storage and expansion options with this server. It supports 26 SFF 2.5'' hot-swappable drives (includes 4 drives that are NVMe PCIe) or 12 LFF 3.5'' drives along with 2 SFF drives in the rear. Cisco UCS C240 M5 raid configuration has 0,1, 10 as a default setting and has 12Gbps SAS modular RAID controllers for enhanced drive management.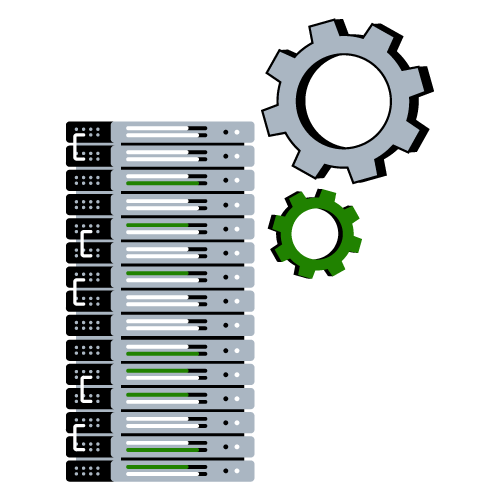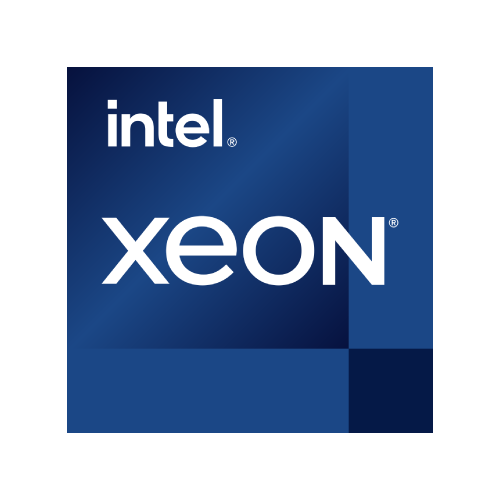 2-Sockets for Intel Xeon Scalable Processors
This is a two-socket server that is compatible with first and second-gen Intel Xeon Scalable processors. Each socket is capable of supporting 28 cores and with a two-socket configuration, it can be scaled to 56 cores in total. These Xeon processors offer threading technology along with numerous cores, have an L3 cache, and support faster processing and workload coordination.
Dense DDR4 Memory for Enhanced Performance
The basic UCS 240 M5 configuration offers 2666MHz  DDR4 memory speed. It supports up to 24 DIMMs that can be used to scale to a maximum of 3TB. The faster and more flexible RAM provides quicker data and file transfer, reduced latency, speedier data retrieval, and improved performance. Easily manage your data and memory-dependent applications with Cisco's UCS 240 M5 server.
Embedded Dual 10G LAN Ports
Improve network bandwidth and uptime by configuring the two available 10G Ethernet ports.  UCS 240 M5 dual LAN ports allow you to maintain stable and fast network connectivity. In addition to these LAN ports,  a special internal modular LAN is embedded into the motherboard. With this, installation of NICs or Cisco's VIC becomes much easier, without taking up a PCIe slot.
High-level Data Security
Cisco's Integrated Management Controller enables the establishment of centralized management, reports faults or errors, manages system inventory, and monitors server health. You can also create role-based roles at multiple levels through RBAC to improve authentication. Determine the user access and control of your data through RBAC. Also, set up secure remote access and management to safely access data from anywhere.
One year SB warranty Service
We spare no effort in providing the best of goods and services. Your Cisco UCS 240 M5 server is provided with a one-year service warranty by Server Basket. During the 1-year period, any faulty parts or server performance issues will be taken care of by our team. You can also extend the warranty for additional two years, at nominal charges.

Specification
Additional information
| | |
| --- | --- |
| Product Brand | Cisco |
| Server Size | 2U |
| Max RAM Capacity | 9TB |
| Memory Type | DDR4 |
| Processor | 2nd Gen Intel Xeon Scalable Processors |
| PCI Slots | 6 |