Used Dell 600GB 15K SAS 6Gbps 2.5" Hard Drives
AED 700 (-5%)
Used Dell 600GB 15K SAS Hard Drive
Compatible with Dell PowerEdge Servers
Form Factor : 2.5"
Spindle Speed : 15K RPM
Data Transfer Rate : 6 Gbps
Multilevel Tested for Optimal Quality
Description
Used Dell 600GB 15K SAS 6Gbps 2.5" HDD Compatible With All Dell Servers With 90 Days Warranty
Are your storage requirements escalating day by day? Is your storage drive failing to fulfill the requests of multiple users simultaneously? Then its high time to upgrade your server with Dell 600GB 15K SAS HDDs. Save more money while you enhance the storage space of your server. Engineered with the SAS interface and Hot-swappable, the used Dell 600GB 15K SAS HDD helps you to meet your storage demands. The SAS HDD is highly reliable and is of Dell's brand. The hard drives are re-engineered and provide the best performance. Buy the enterprise-class used Dell 600GB 15K SAS Hard Drive from Server Basket at the very lowest market price in UAE. Trust us, you won't get the Dell 600GB SAS 15K RPM 6Gbps 2.5" Hard Drive anywhere in UAE at such higher discounts and with a standard 90 day seller warranty period, free installation support and 7 days return back option.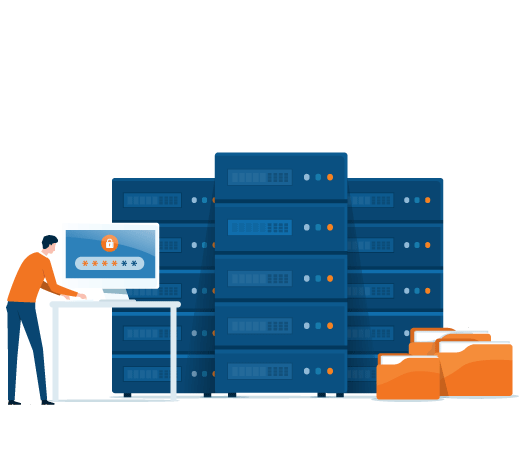 Supports All Dell Servers:
Expand the storage capacity of Dell rack servers like R630, R730, R830, R540, R740, etc. The Dell 600GB 15K SAS Hard Disk Drive is compatible with all Dell servers. It supports the tower servers like T620, T440, T30, etc., and also the Blade servers such as M630, M830, etc. The best part about buying the hard drive is that it supports both old and new generation servers. Upgrade your server with highly economical hard drives.
Increase Your Server Storage:
Place the maximum amount of your crucial business data in the refurbished Dell 600GB SAS 15K RPM 2.5" HDD. The low-cost hard drive is designed to handle multiple requests and processes it as quickly as possible. Enhance the storage capacity and performance of your server at a very affordable price only with Server Basket.
Extensively Tested Certified HDDs:
Server Basket puts its hard drives through rigorous testing and validation processes. It is then considered to be highly reliable for being part of the PowerEdge server portfolio. We sell only the best drives that have the ability to meet the exact specifications for duty cycles, performance, rotational vibration, and Mean Time Between failures (MTBF) required for the enterprise-level environment.
Best Choice for Demanding Applications:
With a spindle speed of 15K RPM, 600GB Capacity, 6Gbps data transfer speed, and the SAS interface make the hard drive ideal for storing and processing demanding applications. The Dell 600GB 15K SAS hard drive is best for fulfilling numerous user requests simultaneously with minimal latency rate and high level of data integrity.
Faster Read Write Speed Guaranteed:
The used Dell 600GB 15K SAS 6Gbps 2.5" HDD comes with a higher rotational speed of up to 15K RPM. This enables the drive to provide faster disk access. The 6Gbps data transfer rate guarantees a faster read/write speed. With the higher bandwidth and speed, the hard drive provides the best performance and availability for performance-optimized applications.
Search with Part Number:
Server Basket has a streamlined website with exact Hard Drive manufacturer part numbers. Just put the part number on the search tab and get the entire hard drive details. All the Refurbished Dell 600GB 15K RPM SAS hard drives are listed with part numbers and also with detailed specifications. You can also search your business-specific hard drive with the needed specifications.
Free Expert Installation Guidance:
The general procedure of installing hard drives is similar in all servers. But the exact steps and the sequence of steps vary depending on rack, tower, and blade server. If you need our help while you install the SAS HDD, our team is available 24/7 to provide you step by step guidance on complete server Hard drive installation.
Safe Delivery Available All Over UAE:
Our logistics partners have centers in and around UAE, which allows us to deliver the used Dell 600GB 15K SAS 6Gbps 2.5" HDD to Abu Dhabi, Sharjah, Dubai, Ajman, Ras AI Khaimah, Umm AI Quwain and other remote places of UAE within a very short period in an industrial-grade package.
Return within 7 days:
The most profitable part of buying the Dell 600GB 15K SAS HDD from Server Basket is that you can return it within the 7 days from the date of purchase. You are eligible for a "7 days return policy" if you are not satisfied with the product or the product is not compatible with your system. If the hard drive is unable to serve your business well, then you can immediately raise the return request.
90 Days Replacement Warranty:
If the hard drive used in accordance with the manufacturer guidelines, and still, if it fails, then you are eligible for instant replacement during these 90-day warranty period. We believe in providing great customer satisfaction, and so have the proactive team available 24/7 to guide and support you during any hard drive issues.