HP Servers Rental in Dubai
Ideal for 3D Rendering and Simulation
Run Rich Graphic Oriented Applications
Customizable GPU Servers
Perfect Option for Temporary Projects
Create & Edit 3D Videos
Save Money by Affordable Rentals

Are you Looking for reliable and high-performing HP servers on rent for your startup, application testing, short-term projects, setting up of hosting service business, or for implementation in your data center? Whatever may be your need, Server Basket in Dubai serves you an assortment of hi-tech HP servers with multiple configurations on rent or lease, so that you get the optimal performance for all your business needs. We offer a variety of HP servers in different form factors like the tower, rack, and blade servers. You can select any models or configurations of HP servers that support a varied range of applications and are ideal for application testing. Server Basket offers very affordable rent and leases rental plans in Dubai that offer flexibility; you can upgrade the plan as per your changing business needs anytime. Our HP Servers on rent/lease are superb in performance and come with genuine parts and spares. We provide our rental service for HP servers across Dubai and special discounts too on long-term rental plans. Our expert engineers are always available for server installation and technical support to deliver you a server that can take your business to the next level.
Power 1U Rack Server
Storage 2U Rack Server
Power Storage 2U Rack Server
GPU 2U Rack Server
| Server Type | Core | RAM | Storage | GPU | Price |
| --- | --- | --- | --- | --- | --- |
| GPU-18 | 24 core CPU | 128GB | 18TB SAS | Quadro M4000 8GB GPU | |
| GPU-36 | 36 core CPU | 256GB | 36TB SAS | RTX M4000 8GB GPU | |
| GPU-100 | 40 core CPU | 512GB | 100 TB SAS | RTX 3090 24GB GPU | |
| GPU-40 | 24 core CPU | 128GB | 40TB SSD | Quadro M4000 8GB GPU | |
| GPU-60 | 24 core CPU | 256GB | 60TB SSD | RTX M4000 8GB GPU | |
| GPU-80 | 40 core CPU | 512GB | 80TB SSD | RTX 3090 24GB GPU | |
| GPU-400 | 24 core CPU | 128GB | 400TB SSD | RTX 3090 24GB GPU | |
Suitable for Application Testing
Gauging exactly how much your application can endure is important to prepare for the real-world traffic of users, plan forthcoming updates, and enhance the general user experience. Our HP servers on rent/lease are ideal for validating the functionality, performance, usability, compatibility, and security of the web applications before they are put into the production environment. Application testing tools give essential insights and data for developers and server and infrastructure administrators.
Choose from Multiple HP Models
We offer an unmatched range of top-quality HP servers on rent/lease in Dubai that deliver the higher performance and computing speed needed to run your applications and projects. You get to select from different models that include HP DL160 G6, HP DL180 G6, HP DL380 Gen8, and HP DL360P Gen8., all with exceptional features for specific purposes to give a boost to your business. They also come in different generations with the advancement in their size, maintenance, and features.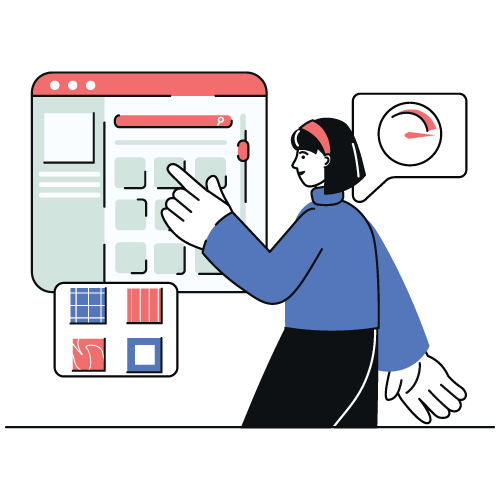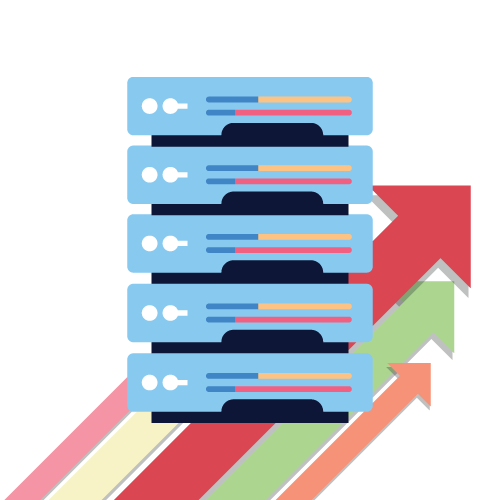 High Performance Server with Genuine Spares
HP servers bring with them the name, quality and brand of HP in terms of infrastructure and performance. Our HP servers on rent are high in performance and come with genuine spares. We inspect all the hardware components of the servers before the installation. We offer only ok tested quality HP servers with certified spare parts on rent/lease because your business and satisfaction are the most important to us.
Useful for Short Term Projects
Renting HP servers from us is very beneficial for short term projects that will last for a short duration and have limited scope. For such projects, you need not buy new servers. Renting or leasing servers from us will not only save on costs but will deliver the optimal performance for your short-term projects like data migration, cloud transition, testing of the new IT environment and applications.
Prefer Rent rather than Buy
Buying new servers, and managing and maintaining them are not easy tasks. You will have to make a big investment upfront for new servers. Renting a server from Server Basket will be less expensive and save you the depreciation and maintenance costs. We offer the best performing HP servers on rent/lease for all your workloads and projects, whether short-term or long-term.
Save Money with Affordable Rentals
We can assure you that you will not go anywhere else once you know that Server Basket's server rental and lease plans are the most pocket-friendly in the market. Our HP servers deliver the highest performance on the lowest rentals. If you rent HP servers from us, it will save you a lot of money which you can utilize for your other business initiatives.
Rent Server with Any Configuration
We know that our customers' demand for the rented HP server configurations will vary according to their budget and business requirements. You may need a standard configuration or a high-end one for advanced and intensive workloads; we provide everything. You can check and select from the configurations listed on our website or provide us with the list of what you need, and we will custom configure the HP server for you.
Get More Discounts on Long term Rentals
Our HP GPU server rental and lease plans are already very cost-efficient. Further, we also offer attractive discounts on rentals if you take long-term plans. We care for our customers and maintain long-term relationships with them. Pay less for longer! Our discounts and the quality of service will definitely bring you back to us for more. Our rates are the most competitive among all the server rental service providers.
Rental Service Available Across Dubai
Our HP server rental/lease service is available across Dubai, and we have associations with some of the best logistics partners. This permits us to deliver your rented HP server anywhere in Dubai – be it Academic City, Emirates Rd, Jumeirah, Al Abraj, Al Warqa, Downtown Dubai, or any other corner of Dubai. Our delivery is the fastest, most secure, and free of cost.
Free Installation and Technical Support
We are committed to good service to our customers and care for their business. We don't leave you on your own but lend a helping hand through our after-sales support in the form of free installation and technical support. We have a team of qualified and experienced engineers who will help you in readying your HP server for business and take care of all the technical issues thereafter.