DELL PowerEdge R730XD Server Rental
Ideal for Data Intensive Workloads
High Quality Server with Certified Spares
Customize Rental Server as Required
Receive Discounts on Long Term Rentals
Best Choice for Short Term Projects
Save More with Cost-Efficient Rentals
Description
Do your business needs require a DELL PowerEdge R730XD server? Does buying a new server is out of your budget? Amplify your server-based storage performance and flexibility with the exceptional Dell PowerEdge R730XD, a part of the 13th generation of the PowerEdge servers. The R730XD offers an ideal balance of performance, storage usage, and cost. You can rent the DELL PowerEdge R730XD server from Server Basket at budget-friendly prices. Our different price estimation models allow you to select the most suitable package for your needs. You can even start off with lower and later easily upgrade to a higher priced package at any time, which will give you more resources. With our Dell R730XD server rental, you don't have to spend upfront for buying an expensive independent server or maintaining it. Even when you have to scale or upgrade it, you can do it at the minimal cost. Our rented Dell server will also provide you added security; we store your data in different locations. This not only protects your data but also lets you experience no downtime. Our rental service is available at all locations in the UAE. We also provide multiple configurations and free installation and technical assistance.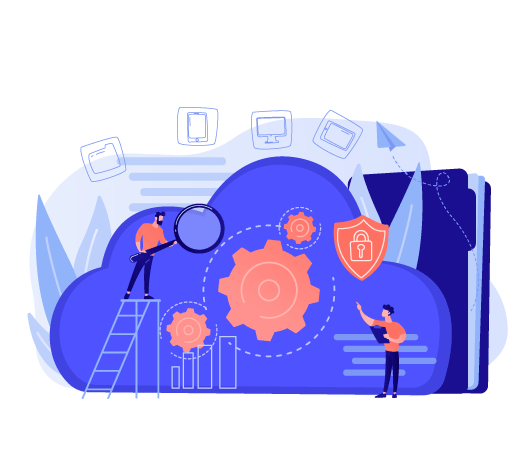 Ideal for Data Intensive Workloads:
If your business belongs to the financial services, manufacturing, and life sciences & pharmaceuticals kind of industries, your workloads will be very data-intensive, involving huge amounts of data handling and processing. The DELL PowerEdge R730XD server on rent is an ideal solution for such workloads. The computing power and high performance of this server can efficiently operate the storing and processing of massive amounts of data.
High Quality Server with Certified Spares:
The Dell PowerEdge R730XD server is designed with an unmatched scope of configurability and meets the needs of many diverse workloads with the advanced Intel Xeon processor E5-2600 family. This high-quality server comes with 24 DIMM slots of high-performing DDR4 memory and a wide range of storage choices. All the server spares are certified, and it can be scaled easily with front-accessible devices to accelerate the application performance.
Best Choice for Short Term Projects:
Your business may involve working on different kinds of projects; some of them may get completed in a short span of time. It may not be feasible for you to acquire an in-house server for such short-term projects. We offer Dell PowerEdge R730XD server on rent as per your requirements, even for short term periods that may be for the duration of a week, month, six months, or a year.
Prefer to Rent than Buying:
Renting a server will prove more cost-effective for your business if you are a start-up or an SMB. You get a powerful Dell R730XD server by making a lower investment on rent. With renting, you also have the option of changing to an upgraded and customized configuration of the server as your business grows. You just have a decided amount of monthly rent and nothing to pay upfront.
Save More with Cost-Efficient Rentals:
Cost savings is a crucial element for the success of any business. We guarantee that our server rental cost for the Dell PowerEdge R730XD server is competitive and the lowest in the market. You get to utilize the performance and power of a Dell PowerEdge server for the lowest price possible. Your business is bound to save huge costs with our pocket-friendly server rentals.
Customize Rental Server as Required:
Server Basket provides all the configurations for Dell R730XD server on rent. You can opt for the most suitable configuration for your business. The Dell PowerEdge Server is highly customizable and flexible for your budget and business needs. Whether you need different capacities for RAM and storage or processor power, we have it all. We maintain the industry standards while configuring and readying your Dell Server.
Receive Discounts on Long Term Rentals:
Our server rental for Dell PowerEdge R730XD server is already the lowest in the market, yet, we offer special discounts if you rent our Dell server for the long term. We understand your business requirements and that sometimes, projects take longer duration than originally planned time. You can rent the PowerEdge server to increase the performance of your business from us and avail of great discounts on long term rentals.
Rental Service Available All Around UAE:
Our Dell PowerEdge R730XD server rental service is available across all UAE locations – whether you are in Dubai, Sharjah, Abu Dhabi, Ras Al Khaimah, or Ajman. We have superb connectivity all over UAE; even if you are not located in the main city, you still get our rental service. Just contact us through our website and take your business to the next level with a rented Dell PowerEdge R730XD server.
Free Installation & Technical Support:
We provide free server installation and technical support services for your Dell PowerEdge server rented from us. Our team of experts works 24×7 to resolve your issues on time, in any time zone. Our engineers and technicians make sure that you don't have to face server downtime problems. We guarantee the shortest possible response time to your queries and ensure that all the issues are resolved quickly.