HP Proliant DL360P Gen9 Server Rental
AED 1,350 (-5%)
Ideal for Virtualization and High Performance Computing
Top Quality Server with Certified Spares
Optimal for Short Term Projects
Prefer Renting Instead of Buying
Save More by Choosing Cost-Efficient Rentals
Select any Configuration on Rent
Description
Do you need an advanced server to deploy for database, virtualization or high-performance computing? Consider a low investment by renting the HP ProLiant DL360P Gen9 server from Server Basket in UAE. Our server rental plans are affordable and will ensure that you get the desired level of the server performance. HP ProLiant DL360 Gen9 server supports 3 TB of DDR4 HP Smart Memory and the powerful Intel Xeon E5-2600 v3 and v4 processors up to 22 cores. It delivers a higher density in the thin chassis, better performance, increased uptime and low energy exhaustion. This reliable server is an ideal choice for SMBs and limited-space server workloads and service providers, HPC, dynamic workloads, databases, virtualized public and private cloud environments and Compute-intensive applications. We provide this high-quality server with genuine certified spares to you at lowest rent. You save big by renting the server and get your desired configurations plus discounts for long term rentals. Our rental service is available all over UAE and includes free installation and technical support. Take the performance of your short term or long-term projects to the next level by renting the ProLiant DL360 Gen9 server from us.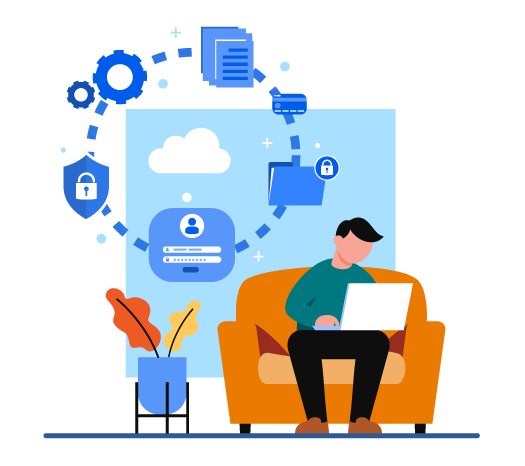 Ideal for Virtualization and High Performance Computing:
Features like reliability, serviceability and continuous availability make the HP ProLiant DL360P G9 server ideal for virtualization and high-performance computing (HPC). It leverages Intel's E5-2600 v4 processors which give a performance gain of 21% along with up to 3 TB of the 2400 MHz HP DDR4 SmartMemory for up to 23% increase in performance. With this, you can achieve high-speed performance for virtualized environments and HPC.
Top Quality Server with Certified Spares:
Our HP ProLiant DL360P G9 server on rent is of the highest quality with all genuinely HP certified spares. We never compromise on quality, so, you don't need to think twice before taking the server rental from us. Server Basket keeps and deals in only real and certified products. Our customers' satisfaction is the most important for us, and we would be grateful if you could come back to us, always.
Optimal for Short Term Projects:
Do you want to keep your IT environment operational during migration or transition to the cloud? Or, do you want to test your organization's new IT environment before deploying it? Rent a ProLiant DL360P Gen9 server for optimal performance for such short-term projects. Server Basket offers customized server rental solutions even for the shortest span of time and any emergencies or escalations. Rent the server even for trial options.
Prefer Renting Instead of Buying:
Avail best server rental deals on HP DL360P Gen9 server. We also provide discounts on all rental/lease plans for the server. Renting is more advantageous for you than buying and maintaining a new in-house server. Our high-quality HP server delivers the highest level of performance for all your projects and workloads. Our rental service delivers an optimal system that combines increased uptime and enhanced performance for your business.
Save More by Choosing Cost-Efficient Rentals:
You can get super offers from us on server rentals in UAE for the HP ProLiant DL360P Gen9 server. You can reduce your IT expenses and other business costs by taking the server on rent or lease from Server Basket. Our rental plans are very competitive and meet your performance, and budget needs perfectly. This HP server on rent will give you at least 23% greater throughout.
Select any Configuration on Rent:
If you are looking for specific configurations in DL360P Gen9 server, we will provide you with all that you need. We have all the server components in different configurations available with us – be it memory, storage or processors. Whichever components suit your business and budget, we'll personalize your rented server with those. With unmatched features and price, renting any configuration of the HP server from us is the best option.
Rent for long term and receive Discount:
Our HP ProLiant DL360P Gen9 server rental plans are very cost-effective. To add to it, we also offer special discounts depending upon the duration for which you want to rent a server. Pay much less if you want to go for a long-term rental plan. We assure you that our server rental cost is the most pocket-friendly compared to any other player in the market.
Rental Service Available All Over UAE:
The ProLiant DL360P Gen9 server comes with inbuilt intelligence to optimize costs, reduce downtime and improve performance. Our rental service for this server is available across UAE. You can get the server anywhere in UAE with swift and free delivery at your doorstep. As soon as you choose a rental plan and place your order, we take no time in delivering the physical rented server to your location.
Free Installation and Tech Assistance:
We offer free installation support with our HP DL360P Gen9 server rental service. Our team will assist you in configuration and installation of software, integration of hardware, user account set up and security configuration, etc. We also offer free technical assistance for all your server related queries and requests. You can contact us through chat, call or email to get your issues resolved from our experienced technicians in no time.