Dell PowerEdge R720 Server Rental
AED 741 (-5%)
Ideal for Application Testing
Handles High Demanding Workloads
High Quality Server
Rent Any Configuration
Discounts on Long Term Rentals
Suitable for Short Term Projects
Description
Why buy a whole server while you can rent either single or multiple servers for your short term projects, start-ups, and businesses? Renting the Dell PowerEdge R720 servers can perfectly suit your work demands for varied durations of time with their flexible structure and high performance. You can test any applications, substitute your data centers under server shortage, complete temporary projects at very cost affordable solutions using these rented Dell R720 servers. They offer exceptionally high performance and can withstand heavy workloads. Built-in with surplus system management tools, abundant memory and storage, efficient processors, this Dell server ensures 100% functionality. The server is designed to run and support a wide range of applications and virtual systems for any business environment. It can reduce the heating and cooling costs for the users and deliver maximum power to the workloads. We have perfect rental plans for all configurations of Dell R720 servers. Contact us today to know all about our leasing plans and customized server models. On top of that, we also offer free installation support, technical assistance and quickly deliver the rented servers all around the UAE.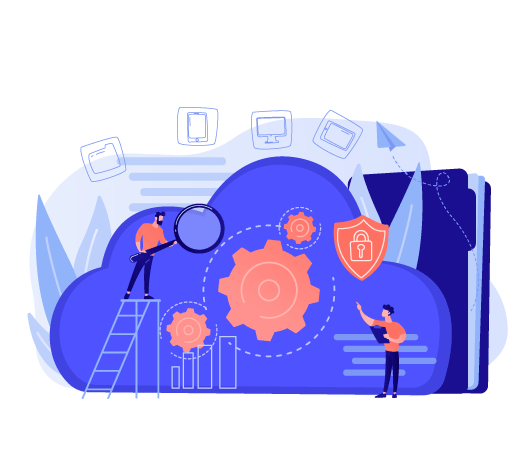 Ideal for Application Testing:
In search of ideal servers to test your business applications? Rely on the Dell PowerEdge R720 servers for all the user interface testing, compatibility testing, and functionality testing. For performing all these application testings, we need a server with reliable software and networking. Users can efficiently execute various tests depending on the application requirements with R720 Dell servers that can handle any kind of complex computations on server applications.
Handles High Demanding Workloads:
Do you need powerful Dell servers to handle your workloads? The Dell PowerEdge R720 servers are optimized to perform complex computations and handle the high demanding workloads efficiently. By supporting the excellent VDI technology, the Dell server helps users to carry out their virtualization tasks easily. The server, engineered with splendid specifications and advanced technologies, is ideal for your e-commerce, loaded databases, and high performance computing tasks.
Best Quality Server with Genuine Spares:
Are you worried about the quality of Dell servers? When it comes to quality, Server Basket never settles for less. We thoroughly test our servers under a highly stressed work environment to ensure their better functionality. Our 'A' quality servers are engineered with genuine spares that can handle relatively high workloads with exceptional performance. Dell servers you rent from us can also be updated as per your application requirements.
Suitable for Short Term Projects:
Working on short term projects that require a server with high performance? Instead of buying a whole new server, rent the Dell R720 servers at server basket that are engineered with system management tools to perform high-end computations with maximum efficiency. With its high storage, abundant memory, and high speed processors, the Dell R720 server offers optimum performance that ideally suits all your work necessities.
Save More with Affordable Rentals:
Looking for cost affordable server rentals? We come up with the best prices on our server rental plans that can be customized based on user requirements. We make sure that the server is in perfect condition and can totally serve its purpose during its rental period. Our flexible plans help you cut down your server expenses to half alongside benefiting you with a high quality server with enhanced performance.
Better to Rent than Buying:
Why to miss out on all the advantages of renting servers offer in a rush to own a server? It definitely is a cost-effective solution for your short-term projects, start-ups, and businesses. Users can have complete control and access to the rented server. By renting the servers, you can easily upgrade to better versions or extend the leasing agreement depending on your work demands.
Rent Any Configuration You Need:
Are you planning to rent a server enriched with in-demand specifications? With us, you don't have to compromise on server configuration because we have a wide range of Dell PowerEdge R720 server configurations, customized into various levels. You can rent any of the available customized options or contact our technical team with your desired configurations, and we will customize one for you within no time.
Discounts on Long Term Rentals:
We value our relationship with our customers. Along with attractive and affordable prices, we also offer huge discounts to all our long term clients. Users can make use of these benefits for prolonged periods of time. The Dell R720 servers you rent from us guarantee high performance with its high quality components. These flexible servers can be easily upgraded so that you don't have to worry about long term leasing.
Rental Service Available All Over UAE:
If you are anywhere from Abu Dhabi, Dubai, Sharjah, Ajman, Umm Al-Quwain, Fujairah, or any other place in UAE and need a high quality server for lease, then Server Basket is the best option for you. We extend our rental services with the best cost-effective plans all over the UAE. Once we sign up for a rental agreement, a delivery team will safely pack and deliver the R720 server at your doorstep.
Free Installation & Tech Assistance:
Are you new to the hosting field and need assistance? Server basket offers free installation services to all those who rent our Dell R720 servers. Also, we have a team of technical experts who are always available to resolve any issues and doubts you face with our server. You can get in touch with us through call, mail, live chat, or whatsapp, and our expert team will get back to you as soon as possible.