HP Proliant DL380P Gen8 Server Rental
AED 725 (-5%)
Ideal for Dynamic Computing Workloads
Top Quality Server with Real Spares
Great Choice for Temporary Projects
Prefer to Rent rather than Buying
Save More with Cost-Effective Rentals
Rent any Configuration You Require
Description
Are you looking to rent a server that has the data center standard and next generation features? Do you need a high-performance server rental service for the IT industry, big corporations or applications that need intensive computing power? We have the best server rental solution that provides HP ProLiant DL380 Gen8 Server on rent at a pocket-friendly price in comparison to the market rates. The HP DL380P Gen8 server is a 2 unit and two socket rack server that brings with it – matchless performance, improvement in productiveness, better flexibility in configuration and energy-efficient design. This server offers an ideal solution for the dynamic computing requirements of challenging data centers and evolving businesses. Server Basket works its best to combine the right equipment and price to meet your customized HP DL380P Gen8 server rental requirements completely. We have a highly skilled team of qualified engineers always available to address and resolve your server issues. Our rental service is very cost-efficient and available across all locations in the UAE. We also provide you with different server configurations, attractive discounts on long term rentals and free installation and technical assistance.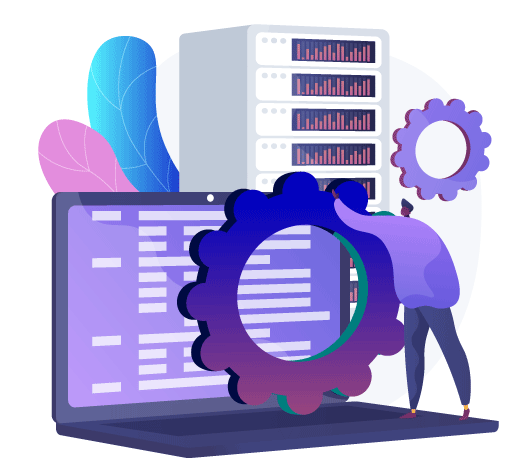 Ideal for Dynamic Computing Workloads:
Your business may involve demanding and dynamic computing workloads like database management, virtualization or HPC. Due to workloads and resources being dynamic, effective workload management can be difficult. HP DL380 Gen8 server provides workload acceleration and management to ensure better availability and scalability. Our rental service for DL380 Gen8 server gives your business cost optimization and flexibility while eliminating any obstructions.
Top Quality Server with Real Spares:
This server is top quality and high-performing server that supports E5-2600 v2 series and E5-2600 series Processors, scalable to 2 processors (24 Cores). It supports in addition to HP SmartMemory, 24 memory slots (12 DIMM per processor) for DDR3 RDIMM, UDIMM and LRDIMM memory. We have real server spares available like motherboard, storage drives, processors, power supply, cooling fans, RAID controller card, ethernet adapter, etc. to personalize your server.
Great Choice for Temporary Projects:
The HP ProLiant DL380 Gen8 server is an apt choice for projects that have defined resources, scope and completion time. These projects are short term, and you need not maintain in-house servers for them. This server has exceptional features to give your temporary IT projects a boost of performance. Our rental service for the server provides you with multiple options according to the time duration you need the server for.
Prefer to Rent rather than Buying:
Buying and maintaining an on-premise HP ProLiant DL380 Gen8 server can be a costly investment for you. Instead, rent the server from us at a lower price. We can guarantee you the lowest rental in the whole of UAE. We do not compromise on quality; we provide you top quality servers on rent, with genuine spares. We also give you the flexibility to upgrade the server according to your needs anytime.
Save More with Cost-Effective Rentals:
If you are looking for HP ProLiant DL380 Gen8 server on rent at the lowest rates in UAE, then you have us. We understand the importance of savings in your business and hence provide the best offers and discounts on server rentals. You need not spend on buying a server; rent the server from us to complete your projects and save big on costs with our budget-friendly rental service.
Rent any Configuration You Require:
Our job is to cater to all your needs in the best possible ways. We offer multiple configuration options for your rented DL380 Gen8 server, with a variety of hardware equipment like storage, memory, processor, network adapter, etc. You can select the type and configuration of the server component as per your needs and budget. We will assemble them for you to present you a Grade "A" quality customized server.
Rent for long term and get Discount :
We offer different monthly and yearly rental packages for the server at affordable rates. In case you opt for a longer-term rental service from us, you can benefit more in terms of cost savings as we offer special discounts for long term rentals. We are the most competitive online server rental service providers in UAE, who provide you power packed servers like the HP ProLiant DL380P at such reasonable rents.
Rental Service Available across UAE:
Our HP ProLiant DL380P Gen8 server rental service spans across all of UAE. We will connect with you wherever you are in UAE – Dubai, Abu Dhabi, Sharjah, Ajman or Ras Al Khaimah. We have server rental facilities even for the locations that are far from the main cities. Reach out to us through our website and avail the best rental service for your HP ProLiant DL380P server, from us.
Free Installation & Technical Guidance:
For your server's optimum performance, it needs to be installed with utmost care according to the HP's instructions and guidelines. As a part of our rental service, you get free installation support from our experienced server engineers. They will test the server for performance once it is installed. We also offer instant on-site and remote technical support for prompt resolution of any server issues after the installation.