Dell PowerEdge R620 Server Rental
Suitable for Testing Applications
Virtualization Enabled
Top Quality Server with Genuine Spares
Choose Any Configuration on Rent
Get Discounts on Long Term Rentals
Best Option for Temporary Projects
Description
Are you working on any temporary projects? Do you need a server on rent for virtualization or for hosting database applications?Do you need high-performance servers for your start-up company? Stop searching for other options and go through the specifications of Dell PowerEdge R620 servers that can perfectly fit your complex computational needs. Renting the Dell R620 not only helps you achieve greater performances and better speeds but also saves you a lot of money. The servers can withstand high workloads and deliver efficient outputs without affecting the functioning of the system. Prefer renting than buying the servers to meet unexpected deadlines, short-terms projects, and for your start-ups as they aid in completing your workloads while saving you big bucks. The Dell R620 server is tailored to support multiple high-end applications for more extended periods of time. Built with exemplary memory, impeccable storage and high power processors, the Dell R620 server is ideal to fulfill all your advanced needs. We have multiple customized server configurations with the best prices on all the rental plans. Get in touch with us to know more about our rental plans that come with free installation and technical support along with quick delivery all around the UAE.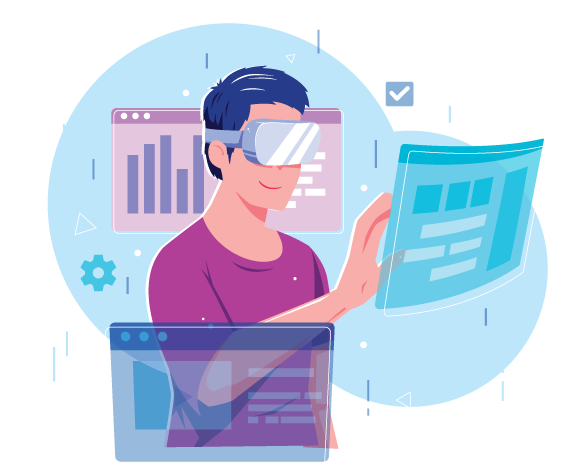 Virtualization Enabled:
Need a server to handle your virtualization requirements? Run all your virtual machines at high speeds and enjoy the enhanced outputs as the Dell R620 is fully enabled for virtualization using Citrix XenServer, VMware vSphere ESXi, VM monitor mode extensions, and Red Hat Enterprise virtualization options. With the capability to handle upto 1.5TB of memory and efficient operating systems, the server is ready to serve your virtual machines.
Suitable for Testing Applications:
If you are in need of a server that can withstand and support heavy application testing procedures, then try our Dell PowerEdge R620 server that can seamlessly handle all the complex computations. Application testing needs to be done once in a while and it's a waste of money & space for buying a server exclusively. Henceforth, Server Basket offers rental solutions to perform testings without affecting your work environment.
Top Quality Server with Genuine Spares:
Need top-notch servers for your high-end applications? Server Basket provides nothing but the best. We make sure that our customers receive top quality servers. The Dell R620 servers we rent our customers are engineered with perfectly functioning hardware. We test all our Dell servers under burn-in conditions to ensure their rigidness. Our servers are equipped with genuine spares to successfully perform high-end computations.
Best Option for Temporary Projects:
Did you sign up for any short term project recently? Renting the servers is the best solution for any of your temporary or seasonal projects. Our cost affordable rental plans on the Dell R620 servers helps you get your work done successfully alongside saving you a lot of money. With perfectly functioning hardware and enhanced performance, the server can ideally meet your work demands with instant upgrades whenever you need.
Save More with Budget-Friendly Rentals:
In search of budget-friendly rental plans of Dell PowerEdge R620 server? We put most reasonable prices on the rental deals compared to all other dealers in the market. You can save huge amounts of money with our budget-friendly plans while enjoying the highest performance on our rental servers.Our flexible leasing systems allow users to choose a perfect plan that suits their organizational needs in their preferred budgets.
Choose Any Configuration on Rent:
Looking for a perfect server to fit your work space? We customize our Dell PowerEdge R620 servers with in-demand hardware components that can withstand heavy workloads and easily perform complex computations. All our custom-configured servers are in perfect condition. Users can rent any configuration they need for their work and within the budget constraints. Under any indecisive circumstances, we help you lease the perfect server immediately.
Get Discounts on Long Term Rentals:
Are you tensed about leasing prices on long duration rentals? Server basket offers excellent discounts on Dell R620 server rentals for long durations to establish a healthy server-client relationship. Our leasing solutions are completely flexible. We come up with better leasing offers for all our abiding customers. Our tenants can easily upgrade the servers, such that they don't have to worry about missing out on the latest server versions.
Rental Service Available across UAE:
Are you from UAE? We rent our high performance Dell R620 servers to our customers in UAE. Once you sign a rental agreement with us, we pack the tested Dell R620 server and our delivery team will dispatch the multi-layered server at your destination within 2-3 days. We extend our rental services in and around Abu Dhabi, Dubai, Sharjah, Ajman, Umm Al-Quwain, Fujairah, and other places in the UAE.
Are you uncertain about renting servers? Renting a server for your work needs gives excellent advantages that buying a server can't offer. By renting the high performance Dell R620 server, you can meet your goals by investing less. You can have complete access and control to all your server applications. Users can extend the leasing agreement whenever necessary or can rent the server again whenever they need.
Free Installation & Technical Assistance:
Don't know how to install the server? We offer free installation and technical assistance to the customers who rent our Dell R620 servers. We have a team of professionals who help you in installing the server in your location and clarify your doubts at any time of the day. Users can contact us through call, live chat, mail, and whatsapp. We promise a quick response to all the requests.