Dell PowerEdge R710 Server Rental
AED 572 (-9%)
Ideal for Data Intensive Workloads
High Quality Server with Certified Spares
Best Choice for Short Term Projects
Prefer to Rent than Buying
Save More with Cost-Efficient Rentals
Customize Rental Server as Required
Description
Are you in search of the best rental deals for your startups, SMBs, short-term or temporary projects? Server Basket now offers finest rental plans on high-performance Dell R710 servers known for their capacity to process and withstand high-end computations and complex workloads with efficiency and perfection. Our cost-effective rental deals not only save your investments but also help you have complete access to the system specifications. Test all kinds of software and hardware applications or perform data intensive workloads without the fear of system crashing as the Dell PowerEdge R710 is engineered with the best industry standard hardware components to deliver maximum efficiency. Users don't have to worry about heating and cooling costs with this Dell server. Its optimum features allow the customers to upgrade them whenever necessary. These R710 servers are configured to give maximum support for the virtual and business apps with excellent functionality. Contact us today to know about all our customized rental deals that come with free installation and technical support alongside the fastest delivery across the UAE.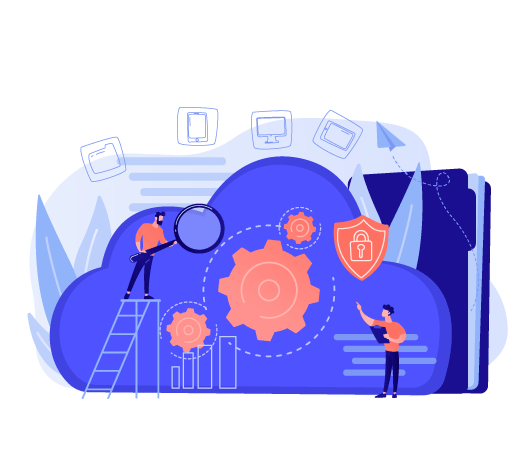 Ideal for Data-Intensive Workloads:
Do you need a server to deal with meticulous workloads? Get the best of your work done using the Dell R710 server which is ideal for all your big data analytics. The server provides a huge room for your data spikes, ensuring the smooth functioning of your intensive works. With its high memory, enhanced storage, and escalated processing speeds, the server can efficiently run even under heavy workloads.
High-Quality Server with Certified Spares:
Unsure about the functioning of servers we rent you? Our Dell 710 servers are built with high quality memory, SAS/SATA hard drives, Intel Core processors, and raid controllers. They are rigorously tested by subjecting them high pressure work environments to prove their perfect functionality. We make sure the servers we rent to our users are engineered with genuine spare parts to deliver optimum performance.
Best Choice for Short Term Projects:
Work on your contract deals and short term projects without investing much. Rent the 'A' quality Dell R710 server from Server Basket that delivers high performance with exceptional computational speeds. Renting the server for your time limited works limits your expenditure without any change in work efficiency. Servers can be easily upgraded and rental agreements can be extended as per your work demands. Pretty profitable, aren't they?
Prefer to Rent than Buying:
Why worry when you can invest less and gain more by renting our Dell PowerEdge R710 servers? Enjoy multiple advantages by renting the server instead of buying a new one. Rented servers are easy to upgrade and replace depending on your work necessities. You can save a lot of money while enjoying the utmost performance and total control over your server by affordable leasing plans.
Save More with Cost-Efficient Rentals:
Limited by low budget constraints? We put the best rental deals on our Dell PowerEdge R710 servers. All our servers have their leasing prices updated based on the current market requirements. Users will be completely benefited from the reasonable prices that are highly flexible and customizable. The cost-efficient plans help users cut their investments while enabling high performance to the maximum extent possible.
Customize Rental Server as Required:
If you wish to rent a customized server, we are here to help you. Our Dell R710 servers are highly flexible and can be easily customized depending on the users requirements. These customized servers will be genuinely priced based on the hardware and software engineered within them. You can talk to our expert teams who will help you customize the server for rent considering your business or work requirements.
Receive Discounts on Long Term Rentals:
Excellent discounts await for you while you escalate your businesses with our efficient rental plans. We offer great discounts to all our long term server tenants to establish a healthy relationship with them. The high performance Dell servers for rent are highly flexible, scalable, and can be easily updated. Users can easily extend their leasing agreements whenever they want to enjoy the benefits the Dell R710 server offers.
Rental Service Available All Around UAE:
Looking for the best rental services in UAE? Customers from Abu Dhabi, Dubai, Sharjah, Ajman, Umm Al-Quwain, Fujairah, or any other place in the UAE can easily rent our Dell R710 servers. We test the servers to ensure their perfect condition and pack them in multiple layers before dispatching them. Server Basket makes sure that our customers have their rented servers delivered at their doorstep within 2-3 days.
Free Installation & Technical Support:
We always look out for our customers. Server Basket has employed a team to help you with the installation process and answer the technical issues you address. This team is filled with professional engineers who have hands-on experience dealing with the Dell servers of all configurations. You can get in touch with the team through call, whatsapp, live chat, or mail to get an immediate response.