HP ProLiant DL180 Gen6 Server (8LFF)
AED 3,168 (-5%)
Used HPE ProLiant DL180 Gen6 Server (8LFF)
Processor Series: Intel® Xeon® 5500/5600 CPU Family
Max Memory: 192GB DDR3 Speed of up to 1333MHz
Max DIMM Slots: 12 DIMM Slots
Huge Storage Space: SATA/SAS
Low Price Guarantee
Description
Looking for a flexible computing platform with ample I/O, storage, and power compute technology? But at the same time, you have budget constraints? Then look no further than the HP ProLiant DL180 G6 server. Featured with the latest Intel Xeon processors, efficient memory modules, and higher storage capability, The HP DL180 8LFF is worth the buy. The server is a used system but is rigorously tested and upgraded with the latest hardware. HP ProLiant DL180 Server delivers higher performance and provides ease of ownership. With best management features, the server comes at a fraction of the cost of a new server. Buy this highly reliable server from Server Basket and enjoy heavy discounts like nowhere else. In addition to discounts, we also provide free installation support, secure doorstep delivery and 1 year warranty.
SERVER TYPE
Processor
Ram
Storage
Price
Buy Now
HP DL180 G6
(Basic)
12/ 24 (2 x Intel Xeon X5650 / 2.66 GHz)
32GB (4X8GB) DDR3
2 x 600 GB SAS
Buy Now
HP DL180 G6
(Standard)
12/ 24 (2 x Intel Xeon X5650 / 2.66 GHz)
64GB (8X8GB) DDR3
4 x 600 GB SAS
Buy Now
HP DL180 G6
(Performance)
12/ 24 (2 x Intel Xeon X5650 / 2.66 GHz)
96GB (12X8GB) DDR3
4 x 600 GB SAS
Buy Now
HP DL180 G6
(Storage)
12/ 24 (2 x Intel Xeon X5650 / 2.66 GHz)
96GB (12X8GB) DDR3
6 x 2TB 7.2K RPM SAS
Buy Now
HP DL180 G6
(Network)
12/ 24 (2 x Intel Xeon X5650 / 2.66 GHz)
96GB (12X8GB) DDR3
6 x 2TB 7.2K RPM SAS
Buy Now
Perfect Server for Growing SMBs
HP ProLiant DL180 G6 server is a general-purpose cost-effective rack server, that is developed to address the needs of growing SMBs. It is built with powerful dual processors for faster throughputs. The budget-friendly HP DL180 Gen6 server also comes with enhanced DIMM slot counts, 8 Large Form Factor drives. It is a flexible, space-saving solution that combines the benefits of a storage server and an excellent compute node.
Boosted by Intel's 5520 Chipset
Do you need a powerful dual-processor server? Then the HP ProLiant DL180 Gen6 might be the best fit for your needs. This cost-effective server is powered by Intel Xeon 5520 chipset that supports up to two Intel Xeon 5500/5600 Processor series. The processor series supports Intel Hyper-threading technology so as to accelerate the computation and transaction time.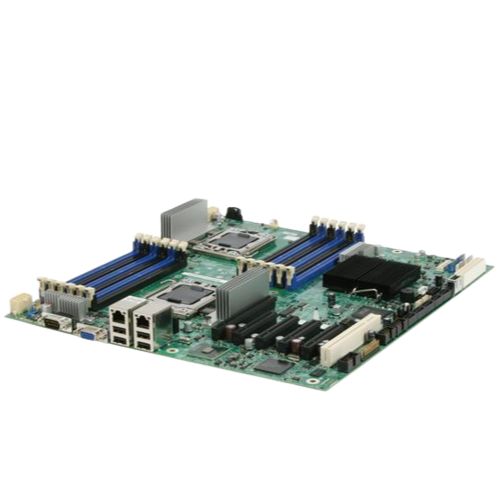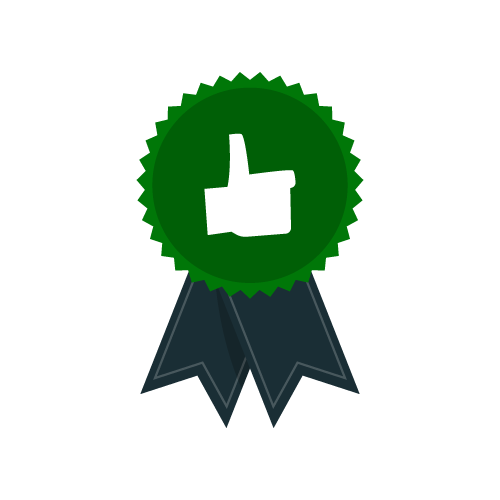 Rigorously Tested Grade "A" Quality Servers
Buy the used Grade "A" quality HP DL180 G6 server from us, with higher computing capabilities. Though it's a used system, we ensure that the server undergoes numerous testing processes. The HP ProLiant 180 Gen6 8LFF Rack servers are tested on component level, to ensure that it maintains flexibility for different workloads. We leverage industry best practices so that your business receives higher performance, security, and reliability.
Great Internal Storage
Are you looking for an entry-level server with excellent storage capacity? The HP DL180 G6 Rack server provides a huge space of up to 14TB for storing the data of your heavy application with ease. This powerful server supports both Hot-Plug SAS/SATA hard drives and also accommodates up to 8LFF drives. It is also compatible with various RAID controllers, that further enhances the storage capacity of the server.
Easy Remote Management Tools
HP DL180 G6 server is compatible with HPE's LO100 management, which offers remote management features. It enables the system in the remote location to be accessed without the need for an operating system. The HP DL180 G6 8LFF server comes with advanced licenses and offers the administrators with tools like Virtual KVM that provide full control over the servers KVM components.
Sufficient Memory for Virtualization
With two processors, the HP DL180 Gen6 server offers up to 12 DIMM slots. This server supports both the RDIMM and UDIMM memory modules. With a 16GB memory module upgraded on all 12 DIMM slots, you get a memory capacity of up to 192GB. Thus, allowing multiple virtual machines to run efficiently without any performance delay.
Customize as You Need
Get customized servers as per your configuration, business, and budget needs. If you are not aware of what configuration suits your needs, let our sales executives help you find the best configuration that fits your business needs. We understand various industry needs and provide the best servers considering your budgetary constraints.
Free Installation Assistance
We understand many companies don't have in-house staff to perform installations, that is why we are offering free installation help. By following the manufacturer guidelines, our experienced engineers will install all the hardware components and operating system and make the server ready to use.
Ironclad 1 Year Warranty
Server Basket warranty coverage means that the HP DL180 Gen6 server is free from design, material, and workmanship defects. The servers are of Grade A quality and would deliver excellent performance. By chance, if you face any issue with the hardware part within a one-year period or barebones within 90 days from the date of purchase, then we assure you to offer free repairs or instant replacement.
Fast Delivery to Any Location
Server Basket is one of the preferred server retailers of UAE, because of the product reliability and fast delivery within the committed timeframe. Owing to the support of shipping partners all over the UAE can meet the urgent demands of all our clients. A wide choice of transportation enables us to deliver the HP DL180 Gen6 server in Dubai, Sharjah, Fujairah, Abu Dhabi, Ajman, Al Ain, and other cities of UAE within less time.