Intel Xeon E5-2696 v2 2.50GHz Processor
AED 280 (-10%)
Boost your Server Performance
High Core Count
Best for Virtualization
Compatible with Dell and HP Servers
Low Power Consumption
Hyper-Threading & Turbo Boost Technologies Enabled
Description
Are you fetching for high performance processors for your business or data centers in UAE? Do you plan on upgrading your server processor to better versions? Buckle up and give a few minutes to go through the amazing features Intel Xeon E5-2696 v2 processor has to offer. This Xeon processor is engineered with multiple advanced technologies to improve the effectiveness of the server while boosting the overall performance. The Intel Xeon processor comes with massive core count, best security features to provide high protection, the best memory capacity for better computations and its capability to handle various graphic cards. The scalable Intel Xeon processor can support a large number of virtual systems efficiently with better speeds, adequate frequency and bandwidths. Several technologies keep the system cool even under higher work pressures. With minimal investments, the processor can upgrade your datacenter effortlessly to enjoy the enhanced performance. Get in touch with us today to buy the Intel Xeon processor at reasonable prices and bag the offers of a quick delivery, remote installation support and assured warranty plans.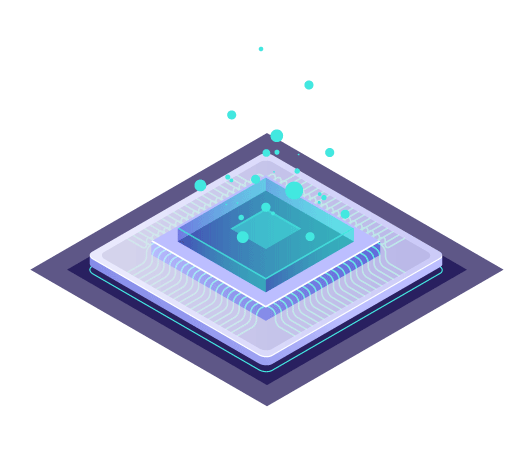 Boost your Server Performance:
Intel Xeon Processors built with industry leading platforms, deliver seamless and breakthrough performance offering scalability and flexibility with ground-breaking capabilities. Along with a frequency of 2.5GHz and 5GT/s bus speeds, the v2 processor provides an escalated speed to all its systems to improve their functioning, thereby delivering top-notch performance.
High Core Count:
The Intel Xeon E5-2696 v2 processors support up to 12 cores which aid in effective multitasking and also in improving the system performance. The scalable Xeon processor, with its huge core count, improves the productivity of the server and runs multiple high-end applications effortlessly without any interruptions. The processor with many cores is optimized to deliver higher efficiencies.
Best for Virtualization:
Are you in search of a perfect platform to run multiple virtual systems? With an ability to support up to 24 virtual machines, the Intel Xeon v2 processor can be the best choice for virtualization. The scalable processor is engineered with advanced VT-x and VT-d technologies for managing the secure functioning of all the virtual machines.
Compatible with HP and Dell Servers:
The Intel Xeon processors are well known for their compatibility. These high performance processors with their relevant size and ideal lithography can be employed in any of the Dell and HP server configurations of either the tower, blade and rack mounts. With its advanced technologies and best possible memory features, the processor can serve all Dell and HP servers excellently.
Low Power Consumption:
If you are interested in owning a processor that lowers the power consumption to greater amounts, you should take a look at the 12 Core Intel Xeon E5 v2 processor which comes with enhanced step speed technology. The processor delivers efficient outputs by consuming lower power which reduces the heat produced and improves the life of the system.
Hyper-Threading & Turbo Boost Technologies Enabled:
The Intel Xeon processors are furnished with Intel hyper-threading and turbo-boost technologies to aid the processor in delivering higher speeds and run multi-threaded applications parallelly without any plummeting in the performance. With these advanced technologies, the processor runs with a maximum turbo frequency of 3.3GHz to help the cores run faster in a limited environment.
90 Days Assured Warranty:
All the Intel Xeon processors ordered at Server Basket come with an assured warranty of 90 days. The scalable processors are tested rigorously in high stressed environments to prove their rigidity. In the case of malfunctioning of these rigid servers during the warranty period, an immediate replacement will be provided to the customers to relieve them from the inconvenience.
Free Remote Installation Assistance:
Are you unfamiliar with the processor installation? Don't you worry? Server Basket has a team of expert technicians who solely concentrate on guiding you through the installation process. We provide remote assistance to all our customers as a complementary service to help them install the processor in its defined slot within a short time and much lesser effort.
Fast Delivery Across UAE:
In a hurry? Rely on us. Server Basket swiftly delivers their securely packed Xeon processors to its customers as soon as they receive the order confirmation. Their efficient connections with the delivery agencies around UAE help them deliver the products in Abu Dhabi, Dubai, Sharjah, Ajman, Fujairah etc. within 2-3 days.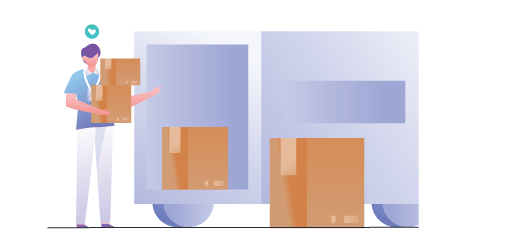 Specification
Additional information
| | |
| --- | --- |
| Brand | Intel |
| Product Type | CPU Processor |
| Processor Number | E5-2696 v2 |
| Maximum Turbo Frequency | 3.3 GHz |
| Number of Cores | 12 |
| Number of Threads | 24 |
| Cache Memory | 30 MB |