Intel Xeon E5 2678 V3 @ 2.50 GHz Processor
AED 276 (-10%)
Speed Up Your Server with 12 Core CPU
Handles Multiple Applications with Ease
Create Upto 24 Virtual Machines
Suitable for HP, Dell and Other Brand Servers
High Clock Speed & Low TDP
Offers Unmatched Performance for Virtualization
Description
Do you want to enhance the processing speeds of the servers in your data centers? In search of a powerful processor with a high benchmark rating? The Intel Xeon E5 2678 v3 processors with their heavy core count, abundant memory, high clock speeds, ideal TDP, and multiple modern technologies can help your workloads meet the desired outcomes with inflated competence. These 2678 v3 processors support up to 12 cores to improve your server speed and can parallelly handle almost 24 virtual machines. They successfully comply with all popular server brands and improve the productivity and quality of the work. It is the best choice to perform complicated works and high-end virtual tasks. The Intel 2678 processor also handles temperature and power variations to maximize the processor's life. Server Basket has tested all its Intel processors before putting up for sale. These E5 2678 processors are agile, scalable, flexible, and will benefit your server workloads beyond limits. We come up with the most reliable and affordable prices on all our Intel processors. Contact us today to buy our eminent Intel processors and benefit yourself with remote installation help, assured replacement warranty, and quickest delivery in the UAE.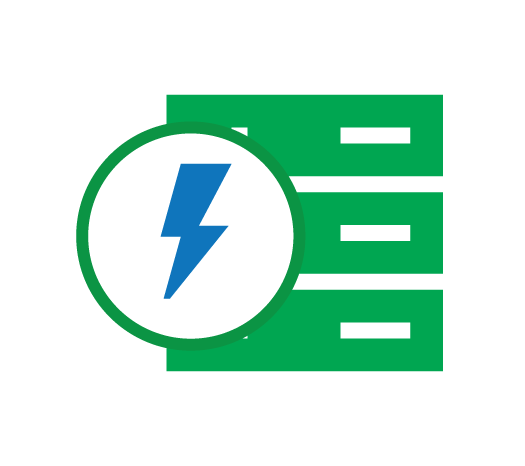 Speed Up Your Server with 12 Core CPU:
Are you looking for a high core processor to improve the speed of your servers? Try the Intel Xeon E5 2678 processor that can skillfully handle multiple complex tasks using 12 cores. Using these cores, the processor can improve the server performance and speed up the server functionality with its sheer processing power and frequencies. Customers can improve the productivity and output efficiency of their workloads significantly by using these top-notch Intel Xeon processors.
Handles Multiple Applications with Ease:
Built-in with the most in-demand technologies, the Intel E5 2678 processor, can strongly handle your multiple intensive applications without any obstructions. The Intel hyper-threading and turbo boost technologies of this scalable Xeon processor magnify the power of the processor and run your applications quickly using the 24 threads. Businesses, start-ups, offices, and IT firms can make the best use of this Intel 2678 v3 processor to improve their application performance to the maximum extent.
Create Upto 24 Virtual Machines:
If you are planning to work on more virtual machines, then you should definitely consider the Intel Xeon E5 2678 v3 processor, which is a 46-bit CPU that can support a maximum memory of up to 768GB depending on the memory type with a memory bandwidth of 68GB/s. The processor can successfully create and manage up to 24 virtual machines to operate multiple OS and applications at the same time efficiently without any interruptions.
Suitable for HP, Dell and Other Brand Servers:
Does your server need a new and efficient processor? Buy the high-quality Intel Xeon E5 2678 processor that is compatible with any of the established server brands like HP, Dell, Cisco, IBM, Fujitsu, etc. This v3 processor has perfect lithography of 22nm and unique size that can make the processor fit comfortably in any server body. The processor improves the productivity and efficiency of the high-end workloads no matter whichever servers users employ them in.
High Clock Speed & Low TDP:
Do you want a faster and smoother application processing? All you need is a processor with a high clock speed. The Intel E5 2678 v3 processor has a clock frequency of 2.5GHz, which helps in performing complex computations effectively. The TDP of the processor is 120W, which is the operating point for this clock speed. This aids the Intel 2678 processor to run your loaded applications at the maximum speed and deliver a quicker response.
Offers Unmatched Performance for Virtualization:
Are you anticipating a processor that can deliver maximum performance for your virtual workloads? The Intel Xeon E5 2678 v3 processor is enriched with advanced virtualization technologies that include Intel VT-x, VT-d, and VT-x with EPT. These technologies help in optimizing virtualization software efficiency and allow you to build a compatible virtual environment. They also protect your virtual systems during any hardware migration. You can expect an unmatched performance for virtualization using this excellent Intel processor.
More than 14K Bench Mark:
The Intel Xeon E5 2678 processor has more than 14K benchmark ratings, which justify that the processor has the capability to provide high performance even in tedious work conditions. The Intel processors are rated after going through rigorous test processes using specific computer systems. This high benchmark rating proves to our users that this Intel E5 v3 processor delivers better performance and gives you a self-reliant perspective to compare other processors available in the market.
Free Remote Installation Guidance:
Do you know that the installation of the processor within the server requires some technical knowledge? This is why we offer remote installation assistance to all our customers who buy the Intel E5 processors from us. Our team of technicians will guide you through the installation process explaining step-by-step instructions until the processor is fixed in the server. We abide by our rules to comfort our customers; therefore, we don't charge any money for this service we provide.
90 Days Replacement Warranty:
The Intel Xeon E5 2678 processors you buy from us are secured by an assured replacement warranty of 90 days. Our processors are tested for their perfection before stocking in the inventory. But if you still face any issues in the processor functioning within the warranty period, you can claim for immediate replacement, and our team will instantly act upon it. We will replace your processor with another functioning Xeon processor as soon as possible.
Quick Delivery Anywhere in UAE:
Experience the quickest delivery of your ordered processors with Server Basket. We have tied up with the best shipping dealers in the UAE who help us keep up our word on promptness. Your Intel E5 processor is packed in multiple protective layers and will be delivered to you at your doorstep in less than 3 days wherever you live in the country, even to the busiest places like Dubai, Abu Dhabi, Al Ain, Sharjah, Ajman, Fujairah, etc.
Specification
Additional information
| | |
| --- | --- |
| Brand | Intel |
| Product Type | CPU Processor |
| Processor Number | E5-2678 V3 |
| Maximum Turbo Frequency | 2.50 GHz |
| Number of Cores | 12 |
| Number of Threads | 24 |