Intel Xeon E5-4650 v2 @ 2.40GHz Processor
AED 165 (-10%)
Best Option for Virtualization
Enhance your Server Performance
Massive Core Count
Suitable for HP and Dell Servers
Consumes Less Power
Enabled with Turbo Boost and Hyper Threading Technologies
Description
Does your data center require high-performance processors in their servers to improve speeds? Are you planning to upgrade your Dell or HP servers with better processors? Make the best out of the Intel Xeon E5 4650 v2 processors that cater to all your processor requirements with utmost ease and efficiency. Using these 10 core processors, better productivity is guaranteed apart from improved system performance. Customers can install these processors in any of their Dell and HP servers to work on their business, organizational, virtual, and complicated high-end works. Also, the unique features of the processor decrease the power consumption rates of the server by managing the heat dissipated. The divergent memory capability of the Intel E5 processor is an added advantage to your server. Server Basket sells the processors of top-most quality, which are highly scalable, rigid, agile, and can resist uninterrupted heavy workloads. All the Intel processors you buy from us have their prices updated based on present market value. Get in touch with us to buy our Intel E5 4650 v2 server processors and benefit yourselves with free technical assistance, strict warranty, and quickest delivery services you've ever experienced.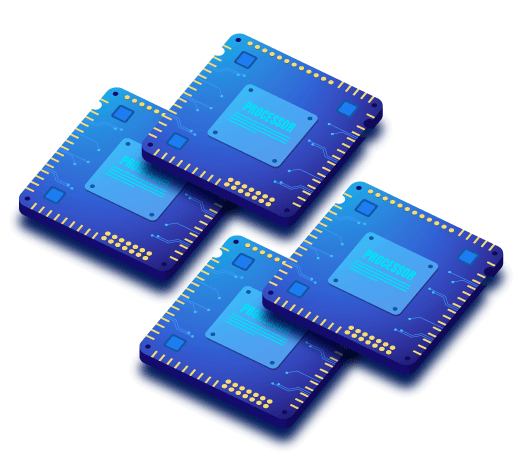 Best Option for Virtualization:
Do you require a high-quality processor to comfortably run your virtualization platforms? The Intel E5 4650 v2 processors are the best option to enjoy any virtual workflows. With highly developed virtualization technologies that include Intel VT-x with EPT, VT-x, and VT-d, users can work on a total of 20 virtual machines without any performance hampering. These technologies aid in enhancing the capability of the virtual systems alongside providing great security to the data being processed.
Enhance your Server Performance:
Are you looking for the perfect source that can ignite your server performance? Search no more because we have got the industry-level Intel E5 4650 v2 processor that boosts your server performance to enormous amounts. This Xeon processor comprises an excellent memory space of up to 768GB and a maximum base frequency of 2.40GHz to provide an outstanding speed to all the server components. With these processors, you can expect a 100% improvement in your server performance.
Massive Core Count:
If your workloads demand multi-tasking operations at ideal frequencies, then a processor with a huge number of cores will be beneficial for you. We highly recommend the Intel E5 4650 v2 processor, which supports a total of 10 cores to propagate an uninterrupted and energetic workflow even in adverse work conditions. You can complete more tasks and computations with enhanced productivity within a limited time by making use of these high core Xeon E5 processors.
Suitable for HP and Dell Servers:
These imperishable server processors are highly compatible with your Dell and HP servers of all generations in whichever form factor they come in. Users can employ the Intel Xeon E5 4650 v2 processors in their servers without any efforts as these processors possess ideal lithography of 22nm and perfect frame size to accommodate the HP and Dell server chassis. These magnificent processors aid in improving the productivity and reliability of your servers to greater extents.
Consumes Less Power:
Do you anticipate a server processor that offers great efficiency with minimal power consumption? You have stopped at the right place as the Intel E5 v2 processors have a TDP of 95W that aids in handling the power even in complex work conditions. The Intel 4650 processors are engineered with thermal monitoring technology, which constantly keeps a check on the temperature and reduces the power consumption to maintain the temperature at a normal working limit.
Enabled with Turbo Boost and Hyper Threading Technologies:
Are you longing to enjoy the perks of modern technologies? Consider the renowned Intel Xeon E5 4650 processor that supports the latest in-demand advancements, including the desirable Intel turbo boost and hyper-threading technologies. These bleeding-edge developments can be highly advantageous as they intensify the processing capability of your workloads to deliver efficient outcomes. They help the Xeon processors run the computations at exceptional speeds and perform multi-threaded applications parallelly without degrading the server performance.
Assured 90 Days Warranty:
Do you want a sturdy processor whose functioning is secured by a solid warranty? Turn to Server Basket as we offer an assured warranty of 90 days on the powerful Intel E5 4650 v2 processor. Reach out to us if you face any issues in the functioning of the processor during the warranty period. We will immediately send a team to take care of the processor and replace it with another masterpiece.
Free 24/7 Technical Assistance:
Server Basket never leaves any chance to help its customers. We have a team of technical engineers who have complete knowledge and hands-on experience on the Intel Xeon E5 processors. You can contact us through live chat, email, call, or WhatsApp at any time of the day if you have any questions or concerns regarding the E5 4650 v2 processor without any extra charges. We guarantee that we will address and resolve your issues without any delay.
Safe and Secure Shipping Across UAE:
Are you concerned about the safety of your ordered processor? We worry about that too. So, we tied up with the best delivery agents in the UAE to conduct a safe and secure delivery of the Intel Xeon processor you buy from us. The processors are protected by the layered packaging and will be delivered to your desired destination in 2-3 days. We offer quick delivery services to all customers in Dubai, Sharjah, Ajman, Fujairah, and many more.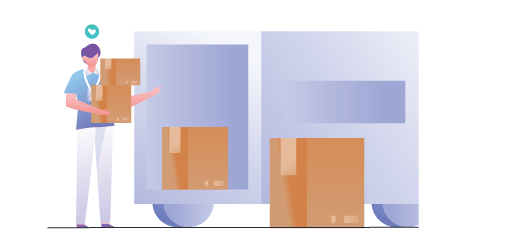 Specification
Additional information
| | |
| --- | --- |
| Brand | Intel |
| Product Type | Processor |
| Number of Cores | 10 |
| Number of Threads | 20 |
| Clock Speed | 2.40 GHz |
| Cache Memory | 25MB |