HP ProLiant ML150 Gen9 Tower Server
AED 7,000 (-5%)
Superfast Server
Custom-Configuration Available
Best Suited for Growing Businesses
Powered with Intel Xeon E5-2600 V4 CPUs
Excellent RAM Power
Optimal Storage Options
Description
Looking for a tower server that comes with the perfect blend of price, performance, and expandability? Try the new HP ProLiant ML150 Gen9 server. With the support of dual processors, the server is best for handling your wide-ranging workloads. Whether you are an SMB or a big enterprise organization, the server is engineered to fulfill your every business need. The HP ProLiant ML150 Gen9 Server is scalable and comes with the expansion slots to support your growing business. Looking for the affordable options from where you can buy ML150? Then Server Basket is the one-stop solution in the entire UAE. With us, you will get heavy discounts and best services like free tech support, installation assistance, quotation and three-year warranty.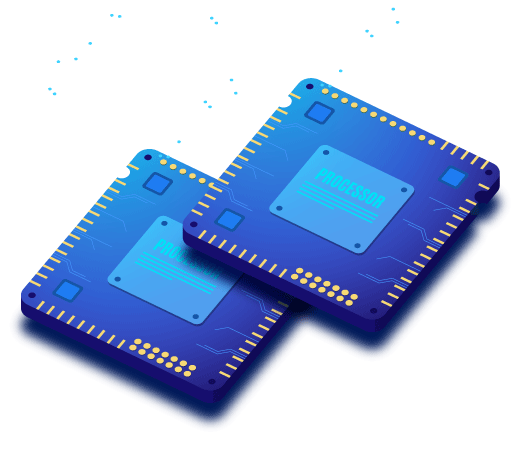 Best Choice for Growing Businesses:
HP ProLiant ML150 Gen9 Server delivers the right value for the businesses having a lower budget. But at the same time, this 5U rack server is highly scalable and can accommodate more processors, RAM and storage drives as your business grows. The server is also embedded with the best management features that allow having simplified server management and deployment.
High Performance Intel E5-2600 v4 Processors:
Specially built for SMB's, the HP ProLiant DL1500 Gen9 server can accommodate up to two E5-2600 v4 processors. The processors come with 8-18 cores and a TDP of 120W. HPE ProLiant ML150 Gen9 Server is designed with the aim to deliver enhanced performance and efficiency.
Huge Storage Capacity:
Get an uncompromising storage capacity of up to 80 TB with ML150 Gen9 server. The server supports both 2.5" and 3.5" (hot Plug and Non-hot Plug drives). HP's new ML150 supports simple SAS, SATA or (SAS/ SATA) SSD. The prices of the drives vary depends on the type of drive you are using. If you want to maximize the storage, then specific HD/RAID controllers are recommended.
Impressive Memory Scalability:
With two processors on board, ML150 has a total of 16 memory DIMM slots. The system supports either LRDIMM or RDIMM memory module with a memory capacity of up to 512GB. The memory speed at which the server can read and write data is 2400MHz.
Advanced iLO & Insight Cluster Management:
Monitor your servers complete ongoing management, reporting, service alerting with the advanced iLO management capabilities. The other security management options that ML150 supports include Data Protection, HPE Control Insight, Insight cluster management Storage resource management, and HPC interconnect technologies.
Any Configuration Ready to Dispatch:
HPE ProLiant ML150 Gen9 server can be customized depending on your current business needs. We are into this business for many years and know the various business requirement. We have configuration ready servers depending on various industry needs and so can instantly dispatch the servers.
Get Detailed Quotation & Installation Support:
Want to buy the new HPE ProLiant ML150 Gen9 server? Then look no further than Server Basket. Get a detailed quotation to understand what you are buying and at what price. This helps you compare the prices with other retailers. Buying ML150 from us gives an additional privilege of free installation support.
3 Year Solid Warranty:
HPE ProLiant ML150 Gen9 Server comes with a complete 3 years warranty only at Server Basket. Warranty means you can be worry-free for three years as we will address all your server issues. Any problem arising within the server would make you eligible for either an instant replacement or free repairs.
Qualified Technical Support:
With us, you can be worry-free while dealing with the technicalities of the server. Server Basket has the best team of technical support engineers, who ensure that your server issues are instantly solved. Our services are available 24/7, and our experts ensure that you never face downtimes.
Securely Shipped to Any Location in UAE:
Are you staying in a remote location of UAE, where you face logistics limitations? Server Basket is teamed up with the best logistics companies who provide services in any place in UAE, be it Sharjah, Dubai, Abu Dhabi or any other place. We ensure that you receive the new HPE ProLiant ML150 gen9 server within few days of your payment.