HP ProLiant DL60 Gen9 Server
AED 7,999 (-5%)
Affordable Server for SMBs
Scalable Storage Options
High Performance and Efficiency
Grade A Quality Certified Refurbished HP DL60 Gen9
Standard iLO4 Management Interface
Good Memory Capacity
Description
Are you an SMB and looking for a low-cost server? Do you want a server that can handle business applications like messaging, file and print, cloud environments and collaboration workloads? Server Basket brings to you feature-rich HP DL60 Gen9 server that is designed to fulfill and exceed the needs of start-ups and SMB's. Enclosed in 1U chassis, the affordable HP DL60 Gen9 server features the right amount of configuration to support an array of business applications. What makes Server Basket stand out from other retailers is that the additional discount on the original price we offer. Moreover, we also offer additional services that include tech support round the clock from professionals, free installation support and fast delivery service to any location in UAE.

HP ProLiant DL60 Gen9 Server Pricing Table:
| SERVER MODEL | PROCESSOR | RAM | HDD | PRICE | BUY NOW |
| --- | --- | --- | --- | --- | --- |
| HP ProLiant DL60 Gen9 Server (Basic) | 12 Core/24 vCPU (Dual Intel Xeon Processor E5-2620 v3 (2.40 GHz/6-core/15MB/85W) | 32 GB DDR4 | 1TB HDD SAS 2.5 | | Buy Now |
| HP ProLiant DL60 Gen9 Server (Standard) | 24 Core / 48 vCPU (Dual Intel Xeon Processor E5-2678v3 / 2.50 GHz) | 64 GB DDR4 | 2x1TB HDD SAS 2.5 | | Buy Now |
| HP ProLiant DL60 Gen9 Server (Reliable) | 24 Core / 48 vCPU (Dual Intel Xeon Processor E5-2678v3 / 2.50 GHz) | 128 GB DDR4 | 3x1 TB HDD SAS 2.5 | | Buy Now |
| HP ProLiant DL60 Gen9 Server (Powerful) | 44 Core/88 VCPU(Dual Intel® Xeon® Processor E5-2696 v4 (2.20 GHz/22-core/55MB/145W) CPU | 256GB DDR4 | 3x1 TB HDD SAS 2.5 | | Buy Now |
Affordable Server for SMBs
Three factors make HP DL60 Gen9 server very cheap and affordable. It offers flexible configuration, you can configure the server as per your needs. Due to the usage of fewer resources on this server, it reduces the overall cost. The other main factor that lowers its price is that Server Basket offers additional discounts on HP DL60 Gen9 server. So you can spend less and get high quality server for your office.
Scalable Storage Options
Choose from a range of storage options available in HP DL60 Gen9 server. The server supports both Hot-plug and non-Hot Plug drives. If you use four 2.5" hot Plug SAS/SATA drive, then you get a storage capacity of up to 32 TB. If you want to use Hot Plug SATA SSD drive, then you get a storage capacity of 15.36 TB. SMBs having a lower budget can opt for 2.5" non-hot plug SATA drive that offers a good storage capacity of up to 16TB.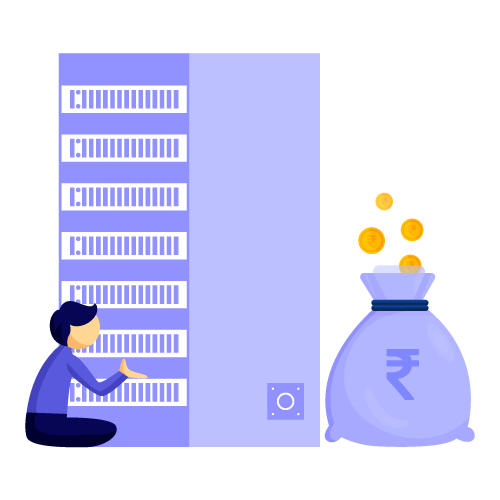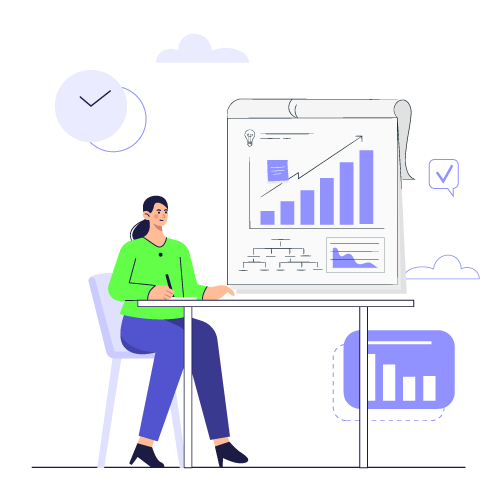 High Performance and Efficiency
HPE ProLiant DL60 Gen9 server is engineered with Intel's C610 chipset, which can accommodate two processors. The affordable HP DL60 supports E5-2600 v3/v4 family of processors. The processors come with a maximum 14 core count, up to 2.6GHz CPU frequency, 35MB L3 Cache and up to 9.6 GT/s QPI. This configuration is perfect for running SMB applications at top-notch efficiency and performance.
Standard iLO4 Management Interface
Get the best field test management interface on HPE ProLiant DL60 Gen9 server. The main advantage of iLO4 is that you can easily manage several HP DL60 servers with an automation framework and supported control panel. SMBs can easily deploy, manage, and control the servers with the standard iLO4 management interface.
Good Memory Capacity
Each processor of the HP DL60 G9 server is engineered with four memory Slots. Which means, with two processors, you get a total of 8 memory slots. The system supports either LRDIMM or RDIMM modules. You get a maximum memory capacity of 256GB from both the memory modules. If you pair the HP DL60 with the right processor, then you can get a maximum memory speed of up to 2400MHz.
Lowest Price Guarantee
Trust us, you are receiving a greater value of your money than what you are paying to us. We offers huge discounts on the MRP that help to lower your investment cost. Your search for the great deals on HP DL60 Gen9 end here, no other online store offers the HP DL60 Gen9 server in UAE at such discounted price.
Get Support For Server Installation
If the installation is done accurately, your HP DL60 Gen9 server will give optimum performance. As accurate installation of server is crucial job, Server Basket offers free installation support where the server installation will be done by well trained and experienced engineers. We understand how important the DL 60 Gen9 server to your business is, hence we provide the installation assistance from our end.
3 Years Assured Warranty
Warranty ensures that your HP DL60 is covered for material and workmanship issues for complete Three years. Any fault during the normal working condition makes the server eligible for free repairs or replacement. If you buy the HP DL60 gen9 server from Server Basket, the chances of failure are very low because we provide genuine HP servers, but having the warranty makes your investment secured. The warranty coverage is valid upto three years days from the date of purchase.
24/7 Free Tech Support Available
We make sure that your HP DL60 server is working at its best, no matter where it is placed. We are available 24/7 to help you because we know that even a small issue in the server may halt your business operations, hence we provide continuous support through phone call, email and live chat. To eliminate the downtime issues at your data center, we provide any time free technical support.
Doorstep Delivery Anywhere in UAE
The beauty of buying HP DL60 gen9 server is that it is readily available for shipping on the same day of your payment. We have tied up with the top-notch shipping companies in UAE that enables us to deliver the server within a few days to any location in UAE including Sharjah, Al Ain, Dubai, Al Quoz , Abu Dhabi, AlGharbia, Fujairah, Ras Al Khaimah etc, no matter even if you are located in some remote location, we deliver the server securely at lightning fast speed.