HP ProLiant ML350 Gen9 Server
AED 9,100 (-5%)
Powerful 5U Tower Server
Customize Your Own Configuration
Suitable for Datacenters & Enterprise Business
Loaded with Intel Xeon E5-2600 V3/V4 Processors
Heavy Memory Capacity
Excellent Storage Options Upto 288TB
Description
Want to buy a low-cost server that is affordable, easily manageable, and highly reliable? Then look no further than HP ML350 Gen9 server. ML350 is the ideal fit server for small to medium-sized businesses as per the configuration and cost. This server is engineered with additional graphics and compute options. Comes with the best management features that help to deploy easily, monitor, update and maintain the remote servers. The HPE ProLiant ML350 Gen9 tower server enables you to run infrastructure to mission-critical applications with ease. And with Server Basket, you get the advantage of additional discounts and free services like a detailed quotation, round the clock tech support, best warranty coverage, pre-sales guidance.
HP ProLiant ML350 Gen9 Server Pricing List:
SERVER MODEL
PROCESSOR
RAM
HDD
PRICE
BUY NOW
HP ProLiant ML350 Gen9 Server
(Basic)
12 Core/24 vCPU (Dual Intel Xeon Processor E5-2620 v3 (2.40 GHz/6-core/15MB/85W)
64GB DDR4
2 X 600GB SAS HDD
Buy Now
HP ProLiant ML350 Gen9 Server
(Standard)
24 Core / 48 vCPU (Dual Intel Xeon Processor E5-2678v3 / 2.50 GHz)
128GB DDR4
2 X 600GB SAS HDD
Buy Now
HP ProLiant ML350 Gen9 Server
(Reliable)
24 Core / 48 vCPU (Dual Intel Xeon Processor E5-2678v3 / 2.50 GHz)
256GB DDR4
2 x 600GB SAS HDD/ 2 x 1TB SSD
Buy Now
HP ProLiant ML350 Gen9 Server
(Powerful)
44 Core/88 VCPU(Dual Intel® Xeon® Processor E5-2696 v4 (2.20 GHz/22-core/55MB/145W) CPU
512GB
2 x 600GB SAS HDD/ 2 x 1TB SSD
Buy Now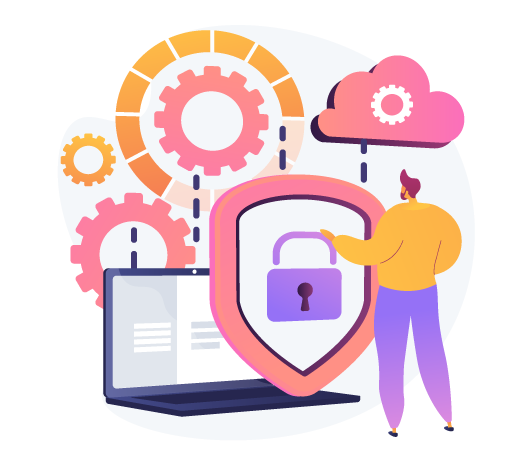 Top Choice for Data Centers:
Planning to start a data center? If so, the HP ProLiant ML350 Gen9 server is the ideal choice as the tower comes with the best combination of availability, performance, manageability, expandability, serviceability and reliability. These embedded features make it the best combination for enterprise data centers, remote offices of large businesses, and expanding small to medium-sized businesses.
Comprehensive Management Tools:
You can monitor the server health just from anywhere by using the standard browser connection or by using the command line directly on the site. This server comes with best and innovative remote management tool i.e., iLO4 2.0 that helps you manage the server remotely. Other management tools like HPE provisioning speeds up the deployment times. The HPE Smart Update automates the platform firmware and I/O card updates, which helps to reduce downtimes.
More Options for Expandability:
This 5U rack conversion tower server comes embedded with eight PCIe 3.0 and one PCIe 2.0 slot. This means you get ample room for NICs, more video cards and storage controllers. ML350 tower server's standard configuration features 331i HPE embedded with four 1 Gbe ports. Also, the servers support Matrox G200 graphics card for a standard configuration. But, if you upgrade the configuration, then it also supports Nvidia Quadro M5000, AMD W7100, and Tesla K40 accelerators.
Boosted By Intel Xeon E5-2600 V3 And V4 Processors:
The 5U platform is powered by the latest series of Intel Xeon E5-2600 v3/v4 processors that provides up to 70% performance gain. As the server supports 12GB/s serial-attached SCSI, it adds up to the performance gain. HP ML350 tower server comes with a maximum core count of up to 22 cores that makes it suitable for virtualization.
Greater Storage Capacity:
Get an amazing storage capacity of up to 288TB. HPE ProLiant ML350 Gen9 server comes with a range of storage options. You can connect either twenty-four Hot-Plug 3.5" SAS/SATA or SSD (SAS/SATA) drive. The server is also capable of accommodating a range of 2.5" drives that include Hot-Plug SAS/SATA/SAS SSD/SATA SSD/ NVMe PCIe SSD.
Latest HPE DDR4 Smart Memory:
The new HPE ProLiant ML350 Gen9 server uses the latest quad-channel DDR4 memory. It supports either LRDIMM or RDIMM memory module. By using the LRDIMM module, you get the memory capacity of up to 3TB while using RDIMM, you get up to 768GB. The memory capacity varies depending on the processor that is being used.
Lowest Price on All Configurations:
With us, you can customize the HP ProLiant ML350 Gen9 server as you like. You don't have to spend a fortune to buy a server for your business. Server Basket ensures that you receive the highest configuration ML350 Gen9 server at your budget. We provide the lowest market price on ML350 Gen9 tower servers. If you don't believe us, compare our prices with other retailers in UAE.
Quality Tech Support:
We make technology work for you without any downtimes. Server Basket has the best team of technical support engineers who are highly qualified and experienced. They ensure that your server issues are instantly solved. Our team consists of real experts who extensively analyzes the issue and provides unique solutions through email, live chat and phone call.
Instant Shipping Throughout UAE:
Cannot wait for longer delivery times due to urgent business commitments? Server Basket offers instant shipping throughout the UAE. With us, you don't have to pay hefty freight charges for getting the HP ML350 Gen9 server delivery instantly. Our partnered shipping carriers helps us to deliver you the product securely to any location in UAE, be it Sharjah, Dubai, Abu Dhabi, Fujairah, Khorfakkan or any other city within very less time.
Backed by 3 Year Warranty:
Worried about the reliability of the server? HP ML350 Gen9 server is backed by a complete 3 years warranty. Which means you don't have to worry about any failures or issues. By chance, if any issue occurs in the server due to external factors, then we will provide free repair services or replacement whichever is applicable as per the server condition.
Specification
Additional information
| | |
| --- | --- |
| Brand | HP |
| Form Factor | 5U Tower |
| Processor | Dual Intel Xeon E5-2600 v3 |
| No of Processor Socket | 2 |
| Memory Size | 768GB |
| Storage Capacity | 96TB |
| Internal RAID Controllers | RAID 0, RAID 1, RAID 5 |
| PCI Slots | 9 |