Refurbished HPE ProLiant DL360 Gen9 Server
High Density Rack Server
Ideal for Space Constrained Server Workloads
HP Certified Refurbished HP DL360 Gen9
Impressive Expansion Potential
Best Memory Capacity
Variety of Configurations and Options
Description
Are you in search of high-end servers that can effectively run your virtualization works? Longing for a cost-effective server that can fulfill your work requirements? The refurbished HP ProLiant DL360 Gen9 servers are the ones you'll need to balance both your investment and work requisites. Server Basket is the best provider of refurbished HP servers that can help you work on computing, virtualization, database, and any other workloads. They tag along with powerful processors, rich memory, numerous RAID controllers, and rigid power supplies are best suitable for applications that require huge storage space. This elite and sturdy 1U rack server is refurbished with the best hardware spares you can find in the market. You have no reason to worry about the quality of these servers. Server Basket has its inventory filled with these refurb HP DL360 Gen9 servers that are thoroughly tested under burn-in conditions and are then certified for their flawless functionality. We tag these refurb HP servers with the most affordable and highly reasonable prices you'll ever find in the market. Contact us today to buy these eminent servers and bag the advantages of infallible warranty, price-free installation help, and superfast doorstep delivery.
SERVER Model
Processor
Ram
Storage
Price
Buy
HP ProLiant DL360 G9
(Basic)
24 Core/ 48 vCPU (Dual Intel Xeon E5-2678v3 / 2.50 GHz)
64GB DDR4
8 SFF-2 x 600GB 2.5-inch
Buy Now
HP ProLiant DL360 G9
(Standard)
24 Core/ 48 vCPU (Dual Intel Xeon E5-2678v3 / 2.50 GHz)
128GB DDR4
8 SFF-2 x 600GB 2.5-inch
Buy Now
HP ProLiant DL360 G9
(Reliable)
40 Core/ 80 vCPU / 230 GHz (Dual Intel Xeon E5-2698Rv4)
256GB DDR4
8 SFF-2 x 600GB 2.5-inch
Buy Now
HP ProLiant DL360 G9
(Powerful)
40 Core/ 80 vCPU / 230 GHz (Dual Intel Xeon E5-2698Rv4)
384GB DDR4
8 SFF-2 x 600GB 2.5-inch
Buy Now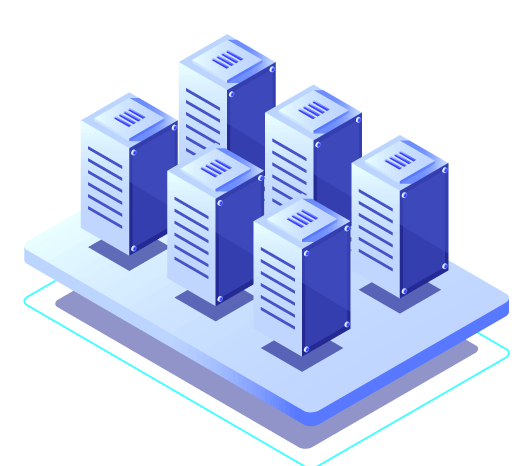 Best Platform for General Purpose Computing
If your organization or company deals with computational workflows, you should certainly take a look at the HP DL360 Gen9 server that has the ability to carry out any number of non-identical tasks with better performance and efficiency. These servers are best suited for general-purpose computing workloads. Our refurbished servers are engineered with high-quality hardware components that do not compromise when it comes to the productivity and efficiency of the work being done.
Supports Huge Databases and Virtualization
Do you plan on using a workhorse that can keep up with your intensive workflows? The HP ProLiant DL360 Gen9 server has all the features you desire to run your typical database and complex virtual works. Enriched with ideal hardware, built upon top-notch architecture, and energized by super appreciative power supplies, this HP DL360 Gen9 server will serve as a strong pillar to run your business and organizational tedious tasks with enhanced output efficiency.
Enabled with iLO Easy Remote Management
Are you interested in using out-of-band management facilities the HP ProLiant DL360 Gen9 server offers? This server is enabled with HP iLO management technology that allows users to access, control, monitor, and manage their workflows from any place in the world. This easy management feature is attracting consumers all over the world. The HP DL360 server provides a full-fledged server availability to its users and avails them the flexibility to work the way they want.
Build Up To 44 Virtual Machines
If you are looking for a powerful processor that can handle a huge number of virtual machines, then the HP DL360 Gen9 can be perfect for you as the server can seamlessly run up to 44 virtual machines without any downtime and issues. The server supports Intel E5-2600 v3 and Intel E5-2400 v4 family processors. Up to 22 cores can be utilized to successfully function the virtual workflows that can be supported by any OS you prefer.
Multitask Efficiently with HPE's Smart Memory
Need a server with impeccable memory features? Try out this HP DL360 Gen9 server that is built with HPE's smart memory to offer you an increased throughput for better multitasking. The server can support both RDIMM and LRDIMM modules that can be used in available 24 DIMM slots under dual-processor configuration, providing a maximum memory of 1.5TB. Depending on the processor you choose to install, the server offers a memory speed of either 2133GHz or 2400GHz.
Supports Multiple Storage Drives & RAID Options
Do you want a highly capable server that offers enhanced storage for your high-end data and files? The HP ProLiant DL360 Gen9 server can provide maximum storage of 38.4TB with the hot-plug SATA SSDs. This DL360 Gen9 server supports both SFF and LFF SATA and SAS HDDs or SSDs to store your loaded applications. Numerous RAID options are also available in this server to escalate the performance and redundancy of the storage drives.
Thoroughly Tested and Certified Before Dispatch
Server Basket is very stern when it comes to the quality of its servers. Each refurbished HP DL360 Gen9 server will be subjected to numerous testing procedures under normal as well as extreme conditions to prove that they can withstand any work atmosphere. We spare no single refurb server from our rigorous testing procedures, and only those that have successfully qualified all our test phases will be certified and displayed on our sales page.
Free Support for Installation
Are you unfamiliar with the server installation process? Server installation is an easy yet tricky job to do perfectly. To help our customers, we offer free of cost installation assistance to ensure that the server is fixed properly without any mistakes. We have a team of experienced technicians who will be available 24*7 to guide you through the whole installation procedure and clear your doubts regarding the HP DL360 server usage as well.
Replacement Warranty for Entire Server
Were you concerned about the future working of this refurb server? Server Basket assures you the uninterrupted functionality of the server you buy. Our refurbished HP DL360 Gen9 server is backed up with a guaranteed replacement warranty. If you encounter any problem with the functionality of the server in the mentioned warranty period, we will compensate you for that by providing a prompt replacement not just to the faulty barebones but to the entire server.
Secure Delivery in Multilevel Packing
Fed up with late delivery and ill-packaged goods? That won't be the case with us as the Server Basket offers prompt delivery of the HP servers packed firm in multiple protective layers and sealed tightly. We are well known for our service, and we try our best to keep up with the expectations of our customers. Our dedicated delivery agents will drop-ship the server at your doorstep safely in less than 3 working days.
Specification
Additional information
| | |
| --- | --- |
| Brand | HP |
| Form Factor | 1U Rack |
| Core Options | 10, 12, 14, 16, 18, 20, 22, 4, 6, 8 |
| Max RAM | 3TB |
| RAM Type | DDR4 |
| Processor | Intel Xeon processor E5-2600 v3 Product Family |
| Processor Sockets | 2 |
| Memory Slots | 16 |
| PCI Slots | 3 |
| Storage Capacity | 153TB |