Used Dell PowerEdge R720 Rack Server
KSh 145,685 (-5%)
Used Dell PowerEdge R720 2U Rack Server
Supported CPUs: Intel Xeon E5-2600, E5-2600 v2 Series Processors
Max Memory: 1.5TB DDR3 RAM
Max Storage: 32TB Hard Disk Drive
Intel C602 Chipset
Description
Buy Thoroughly Tested and Certified Used Dell PowerEdge R720 Server at Best Price in UAE
Looking for a highly adaptable and expandable server for virtualization environments? But you can't afford to spend a higher price? Then used Dell PowerEdge R720 server is the best and most affordable option for you. The Dell R720 server, which is enclosed in a 2U chassis, provides the best combination of performance and scalability. Dell PowerEdge R720 server comes with ample storage, high-density memory, and flexible I/O options. This Rack server is an excellent general-purpose platform that is ideal for start-ups and SMBs. Even though it's a used server, it delivers higher performance and that too at a very lower investment. Buy Dell R720 server from Server Basket to get additional discounts and the best installation services, standard 1-year warranty.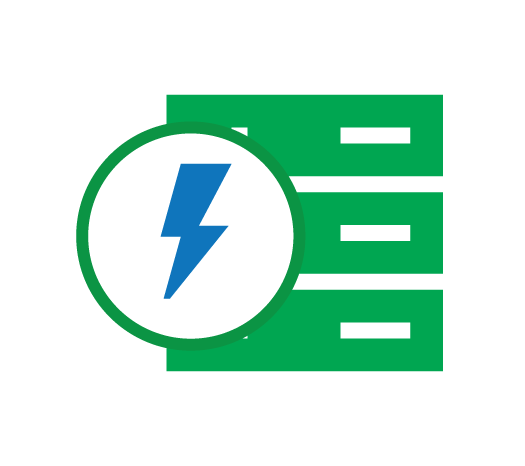 Suitable for Any Virtual Environment:
Are you searching for a budget friendly server that is suitable for any virtual environment? The Dell PowerEdge R720 rack server's large memory footprint helps to maximize the data center's application capacity that further contributes to expanding your virtual environment. With an industry-leading hypervisor and system capabilities, you can now run multiple virtual machines with ease. Maximize your virtual machine's uptime with its redundant failsafe hypervisors.
Choose Any Preferred Configuration:
With us, you can customize your Dell R720 server as per your current business needs and budget. The highly affordable Dell PowerEdge R720 server comes with a range of configuration options. Choose from various processors, memory modules, storage drives, PCIe slots, operating systems, RAID controllers.
Supports Intel Xeon E5-2600 & E5-2600 V2 Series CPUs:
Enjoy High-end performance for bandwidth-intensive applications as the used Dell R720 server is powered by Intel Xeon E5-2600 & E5-2600 V2 series processors. The processor comes with up to 8 cores and 2.5MB Cache per core. E5-2600 & E5-2600 V2 CPU series features Intel Virtualization technology for flexible Virtualization. It also comes embedded with two Intel QuickPath Interconnect, Intel Turbo Boost, and Intel Hyper-threading technology.
Grade "A" Quality Server:
With us, you don't have to worry about product reliability and quality. Even though it's a used server, it has been procured from certified sources. It is then tested on various environmental conditions and (stress, strain, performance) parameters. The server then goes through various quality checks and gets certified as a Grade A quality product with longer shelf life.
High Density Memory:
With the option of 24 DIMM slots in the server, you get a memory capacity of up to 768GB. The server supports DDR3 memory and comes with a memory speed of up to 1600 MT/s. The server supports various memory modules of varied capacities like 4GB, 8GB, 16GB, and 32GB.
Good Storage Options:
For storing the database of applications like Virtualization, you need a server with good storage space. Dell PowerEdge R720 server fulfills your storage space needs by providing a storage capacity of up to 32TB. The server supports either sixteen 2.5" or eight 3.5" storage drives. Dell R720 server supports different combinations of HDDs and SSDs.
Outstanding Management Features:
The investment-saver Dell PowerEdge R720 server comes with the best remote and system management features. With iDRAC7, you can now manage, update, and monitor the remote servers with ease. Dell R710 server comes with the best system management features that include Dell OpenManage Essentials, Dell OpenManage Power Center, and varied Dell OpenManage Connections.
Free Installation Support:
Our installation support is an extended service for the used Dell R720 server purchased from us. We have the best team of hardware engineers who has great expertise in the server installation. Our engineers will configure the server with the hardware and OS that you select. As soon as you receive the server, you can call us to get the remote installation support for connecting the server to your network, so that you can instantly start your business processes.
Strong 1 Year Warranty:
Even though it's a used server, it still has higher reliability. To give you the reliability assurance, we are selling the used Dell R720 server with a seller warranty coverage of one year on spare parts. The internal hardware is free from any defects. But, if you face any issue or failure within the warranty period, then we assure you to offer free repairs or replacement, whichever is applicable.
Fast and Safe Delivery All Over UAE:
We offer instant shipping services to all our clients. Our partnership with the best shipping partners in and around UAE allows us to deliver the used Dell PowerEdge R720 server within 2-3 business days. We can deliver the server without any damages in a multilayered carton box to all locations in UAE including Ajman, Abu Dhabi, Dubai, Al Ain, Sharjah, Fujairah and many other cities.