Dell PowerEdge T430 Tower Server
Exclusively Designed for Single Users
High Performance and Density in Compact Design
Choose Any Configuration
Comprehensive Cyber Resilient Architecture
Best Option for High End Memory Applications
Most Suitable for Graphics Intense Workload
Description
Looking for a perfect low-cost tower server for your front or branch offices? Then try the new Dell PowerEdge range of T430 tower servers. Specially designed for small businesses, this server delivers amazing performance. As it has low acoustics level, you can place the server anywhere in your office. The efficient server is engineered with various expandability features and latest technologies. The new Dell PowerEdge T430 server can handle general office tasks very easily. Pick the best T430 configuration and transform your business. Server Basket offers the new Dell PowerEdge T430 tower server at a very lowest market price. You don't trust us??? Then ask us for a free quote and compare it with other retailers. A part from unbelievable discounts, we also provide free installation assistance, tech support, pre sales help and secure delivery across UAE.
Dell PowerEdge T430 Tower Server Pricing List
| SERVER TYPE | PROCESSOR | RAM | STORAGE | PRICE | BUY NOW |
| --- | --- | --- | --- | --- | --- |
| Dell PowerEdge T430 Tower Server (Basic) | 12 core / 24 vCPU (Intel Xeon Processor E5-2673 v3) | 2X8GB DDR4 | 1X1TB SAS(3.5) 7.2K RPM | | Buy Now |
| Dell PowerEdge T430 Tower Server (Standard) | 12 core / 24 vCPU (Intel Xeon Processor E5-2673 v3) | 4X8GB DDR4 | 1X2TB SAS (3.5) 7.2K RPM | | Buy Now |
| Dell PowerEdge T430 Tower Server (Reliable) | 12 core / 24 vCPU (Intel Xeon Processor E5-2673 v3) | 4x16 GB DDR4 | 2 X 1TB SAS(3.5) 7.2K RPM | | Buy Now |
| Dell PowerEdge T430 Tower Server (Powerful) | 12 core / 24 vCPU (Intel Xeon Processor E5-2673 v3) | 4x32 GB DDR4 | 300GB HDD SAS (2.5) 15k RPM | | Buy Now |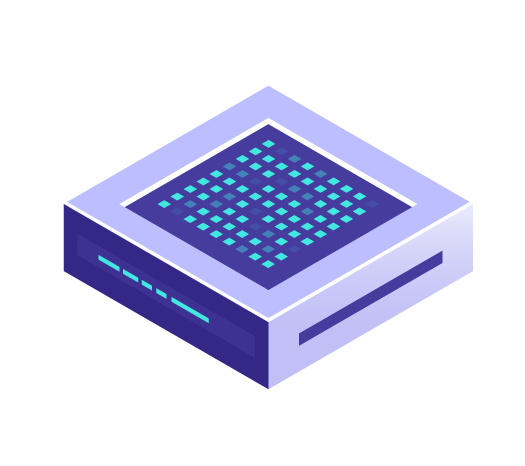 Powerful 2U Tower Server:
The powerful T430 tower server is engineered with 2 processor sockets. The server is compatible with Intel Xeon E5-2600 v4 processor families. With two processors onboard, you get up to 28 cores, 56 threads and 5 MB Cache, which means your server delivers higher processing power. The processor is embedded with Intel QuickPath Interconnect which helps in increasing overall server scalability and bandwidth.
Best Choice for Remote/Branch Offices:
The low-acoustics and exact configuration of the Dell PowerEdge T430 tower server fits to the needs of remote/branch offices. The high-performance server can effortlessly handle day to day general office tasks and also can be used as an email server, web server, print server, file server, communication server, or in team collaboration.
Optimal Storage Options:
This high end server supports SATA, SAS, nearline SAS, SSD. You can leverage Dell PowerEdge T430 server's different chassis configuration. You can use up to eight 3.5" drives or sixteen 2.5" drives with optional flex bay. You also get the support of several RAID controller options like PERC H730, H730P, and H830.
Scalable DDR4 Memory:
With the availability of 12 DIMM slots in T430 and using 32GB of DDR4 RDIMM in each slot, you get a maximum memory capacity of up to 384GB. Depending on the choice of your processor and memory configuration, you get a maximum data transfer rate of up to 2400 MT/s.
Easy Management with iDRAC 8:
Save time and reduce a range of errors with the help of iDRAC8. iDRAC8 is the remote management tool that allows you to monitor, deploy, maintain and rectify remote servers. The affordable Dell PowerEdge T430 server with iDRAC8 helps to reduce IT complexity, while making your IT operations more productive, reliable and cost-effective.
Custom Configure T430 to Your Requirements:
With us, you get the freedom to choose the configuration and customize the server as per your application needs. All you need to do is, provide us with some details like your business applications, number of processors, RAM and storage requirement, number of expansion slots, the requirement of RAID cards, etc. Our team would provide you the best configured T430 servers at a very lowest price.
Best Price with Huge Discounts:
Boost your business productivity with the best and most affordable Dell PowerT430 tower server. If you buy the T430 server from us, then we offer it at a very lowest market price. How do we do that? We are directly associated with the Dell , so there won't be involvement of any middlemen. Thus, much of our purchase costs are reduced which we pass on to our customers in the form of discounts.
24/7 Prompt Tech Support:
Reach us through online chat, email or call and we will be available at a moment's notice. We have a set response window, where our customer's query is responded within a few minutes of their enquiry. No matter in which time zone you work, we offer 24/7 complete support and solve your serve r issues within no time.
3 Years Exclusive Warranty:
The Dell PowerEdge T430 is covered for any failures for complete 3 years. The warranty period starts from the date of product purchase and you can avail it at any time of your server issue. Just inform us the server issue and we would offer you either free repairs or complete server replacement.
Instant Shipping Anywhere in UAE:
Be it to Sharjah, Ajman, Fujairah, Dubai, Abu Dhabi, etc. we deliver the T430 server to any locations across UAE. As soon as we receive your order, we pick, pack and ship the server within a few hours. This helps our logistics partners to deliver the product at your location securely within a few days.
Specification
Additional information
| | |
| --- | --- |
| Brand | Dell |
| Form Factor | Tower Server |
| Max RAM | 384GB |
| RAM Type | DDR4 |
| Memory Slots | 12 |
| Processor | Intel Xeon E5-2600 v4 |
| Processor Sockets | 2 |
| Max Storage | 32TB |