AED 5,800 (-5%)
Access Remotely from Anywhere
Hassle Free Centralized Management
Create Superior Working Environment
No need to Purchase Costly IT Hardware
Secure & Customizable Servers for VDI
Description
Do you plan on decreasing the IT cost expenditure by switching to the VDI application servers? Hoping you could remotely handle your server workflows? Server Basket proffers the VDI application servers at very affordable prices, especially for our customers in the UAE. You can create and host multiple virtual desktop environments using these impeccable servers. They allow you to communicate with your end-users through a connected yet secured network with less infrastructure. With centralized server management and remote accessing of server resources, your desktops and workflows will remain completely under your control. Server Basket customizes the servers with any specifications you desire so that you can work in a superior and safe working environment. We have a cluster of these magnificent VDI application servers that are tested and certified for their credibility and high-level performance. Each of these servers is priced most reasonably considering the market value. Contact us to buy our high-quality VDI servers at low costs. Also, these cost-effective VDI servers come along with added advantages that include guaranteed replacement warranty, technical and installation help, and prompt delivery to any corner of the UAE.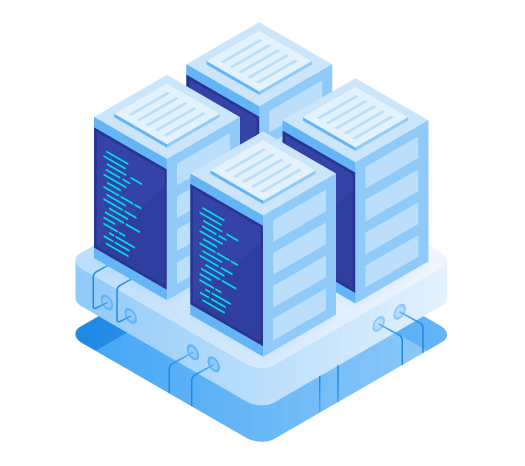 Access Remotely from Anywhere
Are you interested in buying a server that can be accessed from any place in the world? With the help of our VDI application servers, you can reach out to your clients and streamline work for your employees remotely, no matter wherever they live. Your virtual desktops work in a secured network and run with better computational power. It becomes easy to retrieve files and access any application. Also, you can always stay connected using our VDI servers.
Hassle Free Centralized Management
Accessing your data and controlling your server is now made easy as the VDI servers run on centralized network management. All your important files, application data, documents, media, and many more can be tracked, collected, and stored effortlessly in the network. On top of that, these VDI application servers make it extremely easy to handle and update the existing server resources at all times, thereby providing hassle-free management and administration to all its users.
Create Superior Working Environment
Do you want to take a step ahead and improve your working environment? Switch to VDI application servers and do yourself and your business a favor. VDI servers aid you in creating an ideal work environment that avails easy troubleshooting, improved resource savings, flexibility, scalability, same image utilization, and above all, cost savings. They reduce many management issues, and businesses can reap excellent benefits if they deploy VDI servers after reviewing all available use cases.
No need to Purchase Costly IT Hardware
The VDI application server doesn't demand any extra hardware and end devices as the server does all the work. So investing more money on additional IT hardware is not at all necessary. Irrespective of the virtual desktops you create, your investment solely depends upon your virtual machines. Also, our VDI application servers are immensely scalable and mostly depend on the software-based infrastructure. Therefore, you don't have to buy costly IT hardware upfront to expand your server resources anytime soon.
Secure & Customizable Servers for VDI
Are you looking for a perfect server that can comply with your VDI applications without any complaints? Server Basket has a cluster of secure high-end servers that can be customized easily based on your application and work requirements. We will never let you compromise on anything. Taking all your requirements into consideration, we will configure the server you choose with exact hardware and software along with unbreakable security that your workloads can comfortably oblige for longer durations.
Assured Replacement Warranty
Worried about the longevity of the VDI application servers you buy from us? Server Basket never compromises with the credibility of its servers. Every server you buy from us will be backed up by an infallible replacement warranty. Assuming that you encounter any issues with our server, either physically or functionally, in the given warranty period, the faulty hardware will be replaced immediately. We stand by our rules and ensure that the replacement reaches you on time.
Fast and Secure Delivery All Over UAE
Server Basket takes utmost care while packing and delivering the VDI servers to its customers. Once the order is confirmed, we will enclose the tested servers in multiple protective layers and pack them in firm corrugated boxes. We have tied up with the best delivery agents in the entire UAE who will deliver the server to your doorstep in less than 3 days to any place in and around Dubai, Sharjah, Ajman, Fujairah, Al Ain, Abu Dhabi, etc.
Remote Technical and Installation Support
Are you uncertain about using the VDI application servers? Our technical experts will be available to take your questions and concerns at any time and will clear your doubts immediately. They are well-versed with various VDI servers and can certainly help you with the server installation too. You will be guided through the entire installation procedure remotely by our experienced engineers, and they will also ensure that your server is installed properly in your workspace and is working perfectly.