High Performance Computing Servers
AED 5,500 (-5%)
Suitable for Deep Learning & AI Solutions
Quicky Process Huge Amounts of Data
Affordable HPC Computing Solutions
Secure & Reliable Servers
Extremely Scalable & Energy Efficient Systems
Free Support for HPC Setup
Description
Are you planning to buy high performance computing servers for sufficing your data-intensive challenges and advanced workflows? Server Basket provides end-to-end server solutions that are integrated with the best hardware, software, and advanced technologies with guaranteed security, scalability, energy-efficiency, and agility to take care of your high performance computing needs. Our servers have in abundance the three important factors an HPC server would need – network, storage, and computational power. Business, designing, defense, manufacturing, IT, scientific fields, etc., use our HPC servers to obtain effective outcomes in a timely fashion. They are perfect for working on your AI, deep learning, and machine learning workflows as well. Server Basket has a cluster of high-end servers that are particularly designed for supporting HPC workloads. Each of them is tested and certified by industry experts for their ideal functionality and quality. We help you meet the most compelling challenges of the computational world with utmost ease using minimal investments. Get in touch with us to know more about our secure and reliable high performance computing servers. Ordered servers will be delivered without any delay, and free support for setup will be availed to all our customers.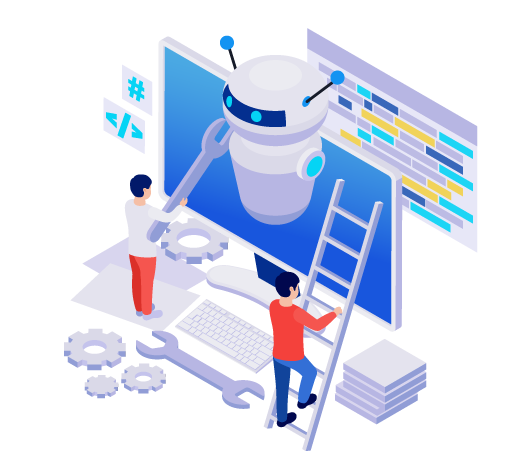 Suitable for Deep Learning & AI Solutions
Server Basket offers eminent HPC server solutions that allow you to take control over AI and deep learning projects with maximum efficiency and performance. Our servers are enriched with the most advanced processor configurations with huge core count and impeccable clock speed, effective storage capabilities, the latest GPUs, cutting-edge technologies to avail ultra-speed networking, and negligible latency to your workflows. Using our HPC servers, you can definitely gain a competitive edge with our highly optimized servers that aim to untangle the complexity and create ideal solutions to your deep learning and artificial intelligence workflows.
Quicky Process Huge Amounts of Data
If you are in search of reliable servers that can help you process massive amounts of data as quickly as possible, then you must definitely consider our enterprise-level servers that are tailored with excellent high performance computing ability to process any amounts of data and perform the most complex calculations at lightning speeds. With the advancements in the IT and organizational fields, the need to store, process, analyze, and exchange large amounts of data has become more crucial than ever, so you'll need our servers to reach your targets and stay ahead of the competition.
Affordable HPC Computing Solutions
Do you want to work on high performance computing workloads but are hesitant about the increasing server costs? Turn to Server Basket as we have excellent pre-configured and customizable servers to any granular level that can adapt to all budget sizes. Our servers are completely affordable and can keep up with your work expectations without any doubt. You can work on intensive computing, high throughput, and high capacity storage applications on our sturdy server platforms. Server Basket offers high-powered HPC server solutions to our customers at the most reasonable prices finer than all other server merchants.
Secure & Reliable Servers
With Server Basket's powerful servers, you can stop worrying about security breaches and work inefficiency. Users can run and execute the most advanced as well as complex applications without any fear of server downdrifts and data losses as our servers are engineered with leading technologies for supporting your high performance computing workflows with infallible security and reliability. Our high-end servers will stay up and running for longer durations and aid you in carrying on with your computing workflows to deliver the outputs you desire without compromising the quality of work being done.
Extremely Scalable & Energy Efficient Systems
Are you looking for a robust server to meet the growing demands of computational power? Server Basket proffers magnificent server solutions that are designed to meet any kind of workload. Our hyper-scale servers have a flexible architecture that allows users to improve and scale up their configurations whenever their work demands. Also, our high performance computing servers are built upon top-notch power supplies and quick cooling technologies to save your server energy in all work conditions that make them completely energy efficient. With scalability and efficiency, they can be perfect for your diversified computing workloads.
Free Support for HPC Setup
Do you need some help to set up the high performance computing servers in your workspace? The installation and setup of these servers are extremely straightforward. The nodes must be racked correctly, power and network cards should be connected carefully. Server Basket has a team of technical experts who have complete knowledge about these HPC servers. They will guide you through the entire setup procedure and help you install the server correctly. We charge no extra money for this service we provide as our aim to ensure that our customers face no problems in their journey with us.