Used Dell PERC H730 Raid Controller
AED 747 (-5%)
Used Dell PERC H730 Raid Card
HDDs & SSDs Drives
Interface: SAS & SATA
RAID Levels: 0,1,5,6,10,50,60
Data Transfer Rate: 12Gbps
Cache Memory: 512MB
Description
Fully Tested and Certified Dell PERC H730 Raid Controller For Dell R530, R630, R730, T430 Servers with 90 Days Warranty
Are your storage demands increasing? Want to have more protection for your data? Is storage creating hindrances in achieving higher business output? Then increase the storage capacity of your server with Dell PERC H730 Raid Controller. Engineered with eight internal ports, Dell H730 drastically increases the storage space of your server. The used Dell PERC H730 Raid controllers is compatible with all types of storage drives. Save high-end application databases while you receive enterprise data protection and intuitive RAID management. Dell PERC H730 RAID card we are offering is refurbished, which means it comes at a fraction of the price of a new RAID card. Save more, while you increase your storage, by buying the used Dell PERC H730 Raid Controller from Server Basket. With the unimaginably lower price, also enjoy installation assistance and product warranty coverage.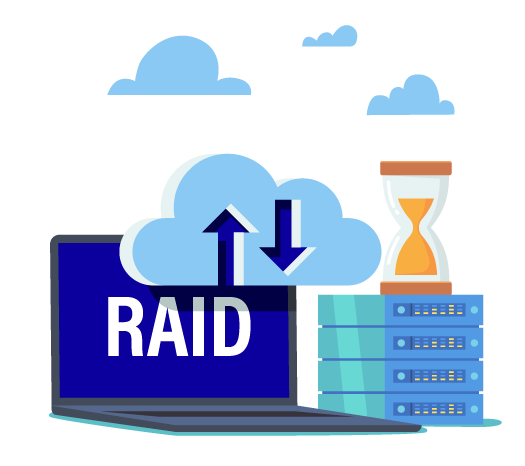 Suitable for Various Dell Servers:
Compatible with Multiple Raid Levels:
Achieve higher data redundancy on your Dell servers with the Dell PERC H730 Raid Controller. The highly affordable Dell H730 Raid Card is highly compatible with various RAID levels that include RAID 0, RAID 1, RAID 5, RAID 6, RAID 50 and 60. This allows, striping, mirroring, striping with parity, and striping with double parity. Thus, keeping your data safe during any storage drive failures.
Robust Protection to Data:
The highly affordable refurbished Dell PERC H730 Raid Controller comes with the support of RAID 5, RAID 6, RAID 50, RAID 60, and NVCache. All RAID levels support, and NVCache strengthens the data protection capabilities of Dell PERC H730. During any drive failure, NVCache backs-up the data in non-volatile memory and stores it safely for an unlimited period.
Supports Real Time RAID Monitoring:
Assured 90 Day Warranty:
Our warranty coverage is valid for entire RAID card hardware. If you find any issue with the RAID card during the warranty period, you will be provided complete support with no extra expense. Our team will analyze, test, and accordingly decide whether to offer free repairs or direct product replacement for any errors that occur during the 90 day warranty period.
Free Remote Installation Guidance:
Not aware of the Dell PERC H730 RAID card installation procedure? Don't worry, our team is available 24/7 to provide you instant help for free. To enable your RAID card to run at its peak, you should follow strict manufacturer installation guidelines. Our team helps you to install the RIAD card in the right way so that you achieve higher application performance.
Fast and Safe Delivery in UAE:
We believe in offering excellent and quality services. With our associated logistic partners, we serve almost all important cities and even the remotest places in the UAE. We have been providing quick delivery to Ajman, Abu Dhabi, Dubai, Sharjah, Fujairah, AI Ain, and other cities of UAE.