Universal Rail Kits for HP Servers
AED 400 (-13%)
Suitable for all HP Servers
Cost Effective
High Quality
Sliding Enabled Rail Kits
Suitable for Co-Location in Data Centers
Mount your Server in any Rack
Description
Are you interested in gifting your in-house datacenter with a perfect rail kit? Looking for compatible sliding rails to co-locate the HP servers in your datacenters? Well, Server Basket is here to provide you with a solution for your needs. We have a storage room full of the latest universal rail kits that can help you manage your HP servers without any efforts. These rails are ideal to either insert and detach all your 19" rack servers and higher dimensions. We test our universal rails under the worst conditions and make sure they can handle large weights and higher dimensions. Using these rail kits we provide, you can easily maintain the HP servers in your datacenters. Their highly flexible features and sturdy figures with enhanced compatibility aid in maintaining your servers without any efforts. We put the best prices on all our universal rail kits, and there is no better place in the market that can pull off the prices better than us. Get in touch with us to know about our best prices on various customized rail kits that come along with free technical assistance and quickest delivery services in UAE.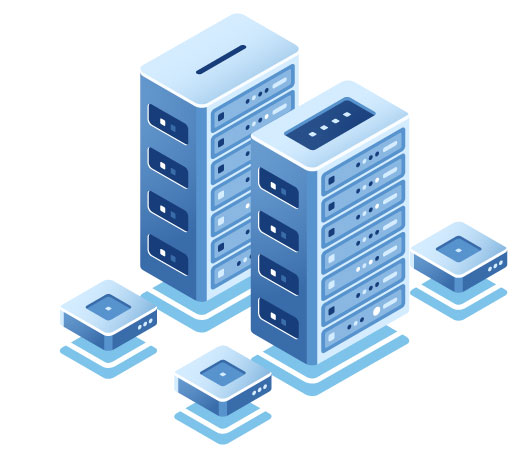 Compatible with all HP Servers:
If you own a datacenter engineered with HP servers, then the universal rail kits we provide can be quite handy for you because they are highly compatible with HP servers of all generations. Our universal rail kits are the optimum choice for your 1U, 2U and 4U servers. These rail kits can serve their purpose even when you decide to update your existing HP servers. They are strong, flexible, and the best fit for your HP servers.
Sliding Enabled Rail Kits:
Why trouble yourself with traditional rails when you can easily mount or remove your servers using the sliding enabled rail kits? The sliding rails we sell at the server basket undoubtedly offer more space for your HP server extraction and insertion in the rack itself without affecting the neighbouring components. The universal sliding rail kits can handle high server weights and are flexible enough to deal with HP servers of all dimensions.
Broad Varieties Available for HP Servers:
Server Basket has a stock of universal rail kits collection for all configurations and generations of HP servers. Our rail kits both sliding and static efficiently maintain and handle the rack servers of a wide range of generations including G4, G5, G6, G7, G8 and G9. Users can choose their desired rail kit from the list we specify or can contact our team through live chat to get the one that suits your HP server.
Suitable for Co-Location in Data Centers:
Does your datacenter need server co-location more often? Quit using the old practices and try the universal rail kits that offer assistance in co-locating your HP servers of all dimensions and weights within your datacenter. The secure lock system enables users to handle the servers without affecting its physical parameters and handle the Server without any hurdles. We have universal rail kits for a wide range of HP servers that help you co-locate them in your datacenters.
Easy to Perform Maintenance:
Maintaining your Server is now made easy with the universal rail kits as they offer higher rates of flexibility and compatibility. They have relatively long life spans and can help you mount, remove and handle servers with their sliding rails. Their thin shape and efficient performance by utilizing less space has increased their demand a lot in the last few years. These universal rail kits are perfect for maintaining all your HP servers efficiently for long periods of time.
Mount your Server in any Rack:
No matter whichever HP rack you choose, we have universal rail kits that can be mounted on a wide range of server racks irrespective of their chassis. Server Basket has a completely loaded stock of rails that can without doubt support 1U, 2U and 4U rack servers. These tested rail kits can be easily taken care of and are completely user-friendly. They help users to mount their servers in any rack easily.
Free Installation Assistance:
We care about the comfort of our customers. As long as we are with you, there is no reason for you to worry about using rail kits because we have a team of experts who are always ready to help you with the installation procedure. We don't charge any excess amount for this service. This is a complimentary gesture from our side. We ensure that our customers don't face any issues during the installation process.
Quick and Secure Delivery Across UAE:
In the UAE, no matter wherever you live we make sure that you receive your ordered universal rail kits within 2-3 working days to all major cities including Dubai, Abu Dhabi, Sharjah, Fujairah, Ajman, etc. The tested rail kits are wrapped in a multi-layered package and are then dispatched to resist physical damages. Our dealings with assured delivery service companies all around the country help us to safely deliver the product at your doorstep within the promised time.