Servers for SAP Hosting Providers
AED 355 (-10%)
Wide Range of Certified Servers
Multiple Pre Configured Options
Budget Friendly Rental Plans
Receive Fast Returns
Suitable for Hosting Any SAP Module
Co-Location Available
Description
Are you planning on being a hosting provider or searching for a partner who helps determine the right-kind infrastructure of hosting for SAP? The one-stop solution is Server Basket, as it provides reliable SAP hosting servers to purchase or rent. Stop thinking about a reseller of SAP hosting and become the hosting provider of your own business by making less investment on servers. We offer you superior quality hosting servers at the lowest prices. If you're a reseller, it's challenging to handle both the clients and hosting providers and earn less. You will save money by owning a server that gives access to hosting for accomplishing IT operations effectively. With the Server Basket, it's time to establish your hosting business and focus on achieving more without burdens. Our professional and well-trained engineering team assists in providing efficient services to the clients. Additionally, you will enjoy the benefits of suitable hosting services for any SAP module, the warranty period of 1-year, back-up support, customized solutions, and assured quick delivery to UAE's locations.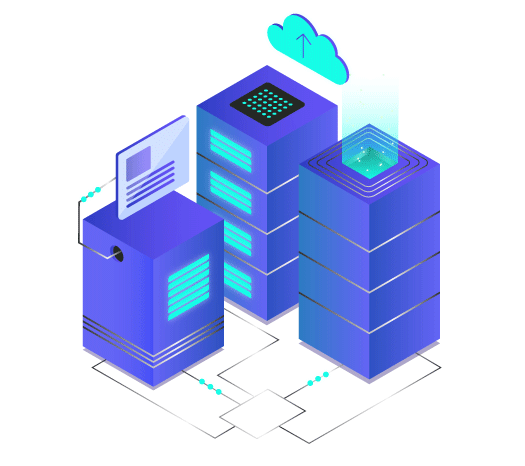 Wide Range of SAP Certified Servers
The best online destination in UAE is Server Basket, which provides different kinds of reliable servers based on SAP services at affordable prices that include VPS Hosting, Bulk Mail Servers, Colocation Hosting, Cloud VPS Servers, Cloud Shared Hosting, Cloud Reseller Hosting, Email Hosting, SaaS Hosting, etc. The servers are available in popular brands such as HP, Dell, IBM, and Fujitsu.
Customized & Multiple Pre Configured Options
Do you want to purchase enterprise-class servers that have SAP certification with specific configurations for hosting services? You can opt for Server Basket, which helps find out the prominent brands of servers like HP, Dell, IBM, and many others with different configurations that can suit any hosting module. If you need a customized server with particular configurations, our sales team will help you get the specifically designed server.
Budget-Friendly Rental Plans
Server Basket gives you the leasing option of servers designed for SAP services at very low costs rather than purchasing a new one if you really cannot put a high investment on the servers. With the efficient servers' rental plan, you can provide the best assistance with 100% uptime for your clients. The budget can be disciplined and restricts to spend more while leasing high-end servers at lower prices.
Receive Fast Returns with Less Investment
With your hosting server, you can earn more than relying on a reseller who makes the hosting provider's payment every time. You can get quick returns for making fewer investments on SAP-based servers that offer superior performance in hosting with efficiency and ease. The preferable option is to be a hosting provider instead of becoming a reseller if you want to earn more.
Suitable for Hosting Any SAP Module
Server Basket offers different kinds of hosting servers for SAP with our solutions that can suit any module, and they can be available with reliable processors, storage, and memory. The enhanced and high-quality hosting servers can provide improved services and handle several types of mission-critical SAP applications, including SAP SCM, SAP CRM, SAP HR, SAP HANA, SAP FICO, etc.
Co-Location Available for Servers
If you want to collocate the purchased servers in the data centres, Server Basket helps you in the co-location process without any hassles. We provide co-location services with improved performance and an accurate up-time in addition to the assurance in delivering high-quality data centres with reliability, security, scalability, and robustness. We have a facility of different co-location plans with the least costs for business purposes.
Free Pre Sales Support for Hosting Providers
When you're unable to purchase a particular server or don't have prior knowledge of selecting the highly reliable server, Server Basket has an engineered team that gives you professional experience on the best available servers and choosing the right server. You can share your particular requirements and budget details with our sales team that guides you to make a proper solution in selecting servers to benefit from hosting.
Managed Support with Timely Back-ups
Our expert team offers efficient managed support for high-level servers, including deployment, setup, configuration, firewall setup, upgrading the database, etc. We protect your server by facilitating timely back-ups, application support, and monitoring of physical and security measures. We dedicate to set your businesses free from any issues related to the regular back-up and maintenance of data centres.
Assured Free Replacement Warranty
When you've purchased a server for hosting services from Server Basket, you will enjoy the benefits of a 1-year warranty on the hardware and the additional 90-days coverage on barebone. The contract reflects the superior-quality, reliability, and enhanced performance of ho. We provide 24*7 technical assistance if any issue occurs and replace parts supplied within the warranty duration without any changes.
Safe & Prompt Delivery Across UAE
Server Basket assures the quick and instant delivery of hosting servers-SAP to its customers. The ordered products will deliver within 2-3 days without compromising the quality, safety, and security as we maintain a partnership with prominent shipping organizations. Once you have ordered a server, you will get access to an instant delivery across UAE, subsuming Dubai, Abu Dhabi, Ajman, Ras Al Khaimah, Sharjah, Al Ain, Fujairah, and other cities.