Servers for Reseller Hosting Providers
High Performance Servers from Top Brands
Provide Hosting Directly to End Clients
Multiple Pre Designed Configurations for Resellers
Risk Free One Time Investment
Save Huge Upfront Investment with Rentals
Create Your Own Hosting Plans
Description
Searching for cost-effective ways to start your own reseller hosting business? Do you want to create your own hosting plans using powerful server configurations? You have stopped at the right page as the Server Basket is the trustworthy and only provider of the most admired servers that will undoubtedly help you set up the perfect reseller hosting business. You can dispense the hosting services directly to your customers through risk-free one-time investments by utilizing the server solutions we avail you of. We have both pre-designed and customizable servers of eminent server brands that possess ideal hardware components to create any number of hosting connections you desire without any second thoughts. Server Basket has stocked up its warehouse with super good servers that are tested and certified by industry experts for their flawless functioning. Users can buy, rent, or co-locate our servers to run their reseller hosting business profitably. We also offer managed services to our customers so that they can concentrate on improving their business alone. Contact us to know more about our low-cost servers and bag the additional advantages of round-the-clock support, safe server delivery, and assured warranty deals.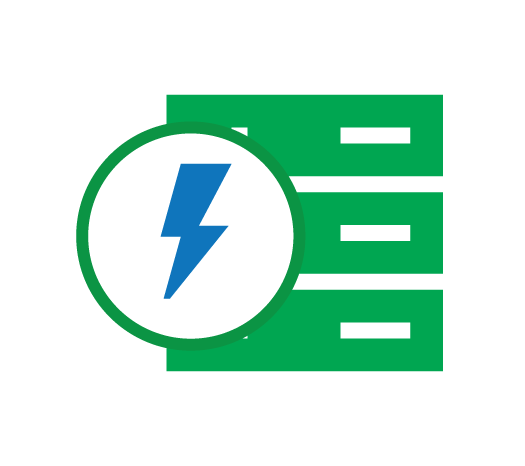 High Performance Servers from Top Brands
Are you planning to buy renowned servers to support your reseller hosting business? Server Basket is a proud provider of enterprise-level servers that are engineered with 'A' quality server hardware. We have in-stock servers of all top brands such as Dell, HP, Cisco, IBM, Super Micro, Fujitsu, and many more. These servers can totally support your reseller hosting business without compromising on the reliability and performance of the services you offer to your customers.
Provide Hosting Directly to End Clients
Want to quit depending on the middlemen and start your own hosting business? Create your own powerful IT infrastructure by consociating with Server Basket to buy, co-locate, or rent our affordable servers. With the sustained support of our servers, you can easily reach your business goals. Build a strong foundation for your business using our servers that are maneuvered with all essential hardware and software that aid you to provide uninterrupted hosting solutions directly to your end clients.
Multiple Pre Designed Configurations for Resellers
If you want to own a powerful server configuration to scale up your reseller hosting business, you can find no better option other than the Server Basket as we have a huge number of pre-designed server configurations that are tailored especially keeping in mind the requirements of the reseller hosting providers. Each of these servers is engineered with excellent hardware components of versatile capacities to suit all kinds of hosting requirements, ranging from startups to large enterprises.
Risk Free One Time Investment
Why depend on reseller service providers while you can easily set up your own hosting business by using our servers? Tying up with our servers is a risk-free one-time investment for you as you don't have to worry about depending on us for any services. Our servers are flexible enough to take care of a multitude of your business aspects. You can have complete control over them at all times to provide an all-around hosting experience to your clients.
Save Huge Upfront Investment with Rentals
Are you in search of cost-effective server solutions to run a reseller hosting business? Instead of buying a new server, take a look at our magnificent rental servers that come with affordable rental plans. By renting our servers, you can save a huge pile of money from your investments and gain easy returns utilizing the impeccable services they provide. You can choose any server configuration, tagged with the most affordable rental price, for running your reseller hosting business.
Create Your Own Hosting Plans
Do you want to run your reseller hosting business by creating unique hosting plans? Our servers give you the flexibility to design your own hosting packages and avail more services to your customers. By being immensely versatile, these high-end servers can withstand heavy workloads and support various applications. Our servers are extremely flexible and allow you to create multiple hosting accounts of various sizes and configurations for users who wish to start their hosting journey.
Managed Services with 24/7 Support
By choosing Server Basket, you can solely focus on improving your reseller hosting business as we will take care of all your server resources by continuously managing and monitoring them. Our technical experts will keep a constant check on your server performance and take care of the power supply, server cooling, uptime, bandwidth, security, and back-up options. We take all possible measures to proffer our users with excellent server functionality to successfully run their reseller hosting business.
Free Guidance for Selecting Data Center
If you are a reseller hosting provider looking for a perfect data center to start your business, then seek help from Server Basket as our services are not just limited to fetch you an ideal server. We also help you find a sturdy data center for supporting your reseller hosting. Choosing the wrong data center might hamper your business. Our technical experts offer you professional guidance and suggest a data center with excellent connectivity, unlimited scaling, and better security protection.
Fast Delivery with Multilayered Packing
Are you excited about using the servers you buy from us? Server Basket offers fast delivery of all the ordered servers no matter whichever location the delivery is addressed to. We take extreme care in packing the servers by wrapping them in multiple protective layers. Once this package is sealed, our reliable delivery agents will drop-ship to your preferred destination within 2-3 days to any place in the UAE, including Dubai, Sharjah, Ajman, Fujairah, Al Ain, Abu Dhabi, etc.
Quality Tested Servers with Replacement Warranty
You have absolutely no reason to worry about the functioning and quality of the servers you buy from Server Basket. Our servers are tested thoroughly for their credibility before stocking up in our inventory. On top of that, our servers are backed up by strict replacement warranty plans. If you encountered any dysfunctionality with our servers in the given warranty period, replacement of the faulty hardware will be provided to you immediately without incurring any disturbances to your workflows.