Servers for Video Streaming / Live Streaming
Powerful GPU & Storage Servers for Streaming
Reach Huge Audience with Low Latency
Stream High Definition Videos without Buffering
Monitor and Manage Streaming Performance
Deliver Streaming to Any Device
Huge Storage for Saving Video Copies
Redundant Servers with Multi Level Security
High Speed Delivery in UAE
Free Technical Support
Description
Are you tired of latency and processing failures that occur while you stream your videos? Looking for a powerful solution that can put an end to your streaming problems? Your worries end here as Server Basket has a cluster of high-end GPU and storage servers that avail users of a credible platform to carry out their streaming workflows. These servers strike a perfect balance between video quality and resolution just as users need and are available in pre-configured and customizable options.
Our streaming servers are tested and certified by the leading ISVs for their credible performance. Contact our SB support team today to learn more about our excellent streaming servers and bag them at the most cost-effective prices. Along with high-quality streaming, we guarantee you additional benefits inclusive of charge-less server installation and technical help whenever needed, iron-clad hardware replacement warranty, and prompt delivery with secure server packaging to any city in the UAE within 3-4 working days.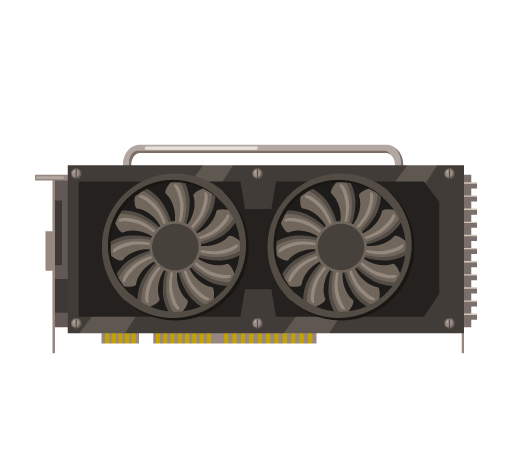 Powerful GPU & Storage Servers for Streaming
Want to settle on nothing but powerful streaming servers? Then Server Basket is the ideal place for you. We have excellent GPU and storage servers that are designed to cater to users' unique streaming needs. Moreover, these servers create an unbeatable online presence without degrading the resolution of streaming video.
Reach Huge Audience with Low Latency
Don't let latency meddle with your video streaming. Instead, switch to our video servers that can handle huge amounts of traffic without compromising on the quality of data being streamed. Our servers are ranked best by the most eminent video and content creators for propagating their workflows with zero latency.
Stream High Definition Videos without Buffering
One thing viewers hate the most while watching a high-definition video is buffering. Stay away from this blemish by using our high-end streaming servers, which serve their purpose effectively even during live streaming. Furthermore, with our servers on their side, users can expect a hassle-free performance of their workloads.
Monitor and Manage Streaming Performance
Do you wish to keep an eye on your streaming workflows? If so, you should certainly take a look at our high-end servers that are embedded with prominent cutting-edge technologies to avail users of the speed and proximity they require to monitor and manage their workflows at any time possible.
Deliver Streaming to Any Device
Be it a mobile or television, you can stream to any device without the fear of downdrifts as our video, or live streaming servers promise maximum availability and uptime in all working conditions. With impeccable processing power, colossal memory, and storage, there is nothing that can halt your streaming workflows.
Huge Storage for Saving Video Copies
Need a reliable storage solution to store your video content? Engineered with high-capacity HDDs and SSDs, our video streaming servers provide users abundant space to make a copy of their streaming videos. On top of that, our servers come with overhead storage for the futuristic use of our customers.
Redundant Servers with Multi Level Security
Are you concerned about the safety of your video data? Our streaming servers are tailored to create a secure environment to protect your data from any malware or intruder attacks. The extremely redundant nature of these servers ensures that your data is safe even in the case of unprecedented failures.