Servers for VPS Hosting Providers
AED 5,300 (-5%)
Affordable Servers From Leading Brands
Start Your Own VPS Hosting Business
Managed Support with 24/7 Security Monitoring
Free Advice for Choosing Co-Location Space
Pre Configured with Multiple Pricing Options
Complete Customization Available
Description
Do you want to build your VPS hosting business on a strong and powerful server? Are you longing for a high-end server to provide the best VPS hosting services? Server Basket helps you to take your VPS hosting business to the next level with its eminent servers that are enriched with high-quality hardware components, inclusive of storage drives, memory modules, processors, controllers, graphic cards, and many more that can enhance your server performance which avails mindblowing VPS hosting experience to your users. Server Basket has both customizable and pre-designed server models of top-most server brands which support users to handle and support their business requirements. Server Basket is well-known for the quality of the servers they provide. Users can rent, buy, or co-locate the servers with us to improve their VPS hosting services they provide to their customers. We come up with excellent pricing solutions that allow our users to gain better returns with lower investments. Contact us to know more about our server plans to confidently start your business and enjoy the benefits of our managed monitoring services, iron-clad warranty, and prompt delivery to any corner of the UAE.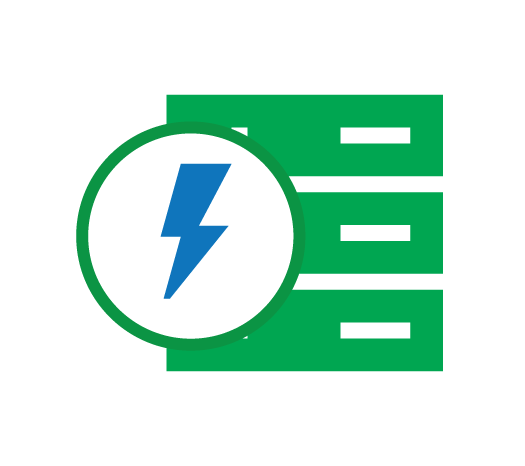 Affordable Servers From Leading Brands
In search of a trustworthy platform that proffers renowned servers? Server Basket is the source of enterprise-level servers that are priced most reasonably. We have the servers of all popular brands such as Dell, Cisco, HP, IBM, Super Micro, Fujitsu, and many more each with multiple configurations stocked up in our inventory. Our experts personally hand-pick all these servers and test them to check their credibility. Our servers are both affordable and resolute. That's a guarantee.
Start Your Own VPS Hosting Business
Pondering over the thought of starting your own hosting business? Think no more. Acquire magnificent servers from Server Basket that are tailored to help you become a successful VPS hosting provider. With the support of our powerful server solutions, you can kick-start your business with a quick yet smooth flow. Hosting providers can effortlessly handle all their customer requisites by providing them the resources they need to build a powerful and efficient VPS platform using our potential servers.
Managed Support with 24/7 Security Monitoring
Server Basket is the most authentic and genuine platform to support your VPS hosting business. Once you buy, rent, or co-locate your servers with us, you can completely concentrate on improving your business as we offer managed support to maintain your server resources. We monitor the performance of your servers round-the-clock by keeping a check on the power supply, bandwidth, uptime, cooling, and back-up aspects along with the security, network, and internet connectivity of your websites, applications, and data.
Free Advice for Choosing Co-Location Space
Confused about choosing a reliable place to co-locate your servers? Seek advice from our technical team, who will suggest the most suitable place for you to co-locate your servers to run your business prosperously. Our tier 4 data centers can support both prevailing and upcoming technologies whilst providing excellent bandwidth and uptime to your workloads. We offer managed network services and onsite support to ensure that you face no difficulties with the servers you co-locate in our space.
Pre Configured with Multiple Pricing Options
Are you in urgent need of a high-end server that can undeniably comply with your hosting business workflows? Server Basket has a cluster of servers that are pre-designed with the in-demand hardware components of various capacities and part numbers. They are priced in multiple ranges and can definitely keep up with tedious workflows to deliver efficient outputs at the end of the day. Users can pick any server among these pre-designed server configurations to get their work done.
Complete Customization Available
Do you want to work on a server that is built on your terms and requirements? Server Basket customizes the servers you desire just the way you anticipate. Just tell us how you want your server to be configured and we will customize any server in no time. Regardless of the server model you choose, we will completely customize it in a way that it can ideally provide VPS hosting to all your clients without compromising on any resources.
Save Budget with Low Rental Rates
If you are a budding VPS hosting provider or planning to start a new branch of your hosting business, then renting our high-end servers is the perfect choice for you. Server Basket comes up with the most affordable rental plans on all its servers compared to any server merchant in the UAE. You can save a pile of money from your budget and reap the benefits of better productivity, performance, and returns by choosing our cost-effective rental servers.
Quick ROI with Low Investment
Looking for an ideal solution that allows you to invest less but gain more? Then choose our excellent servers that can undoubtedly support you to provide uninterrupted VPS hosting for your clients with minimal investments. Our servers are capable of handling heavy workloads for longer durations without any interruptions, thereby significantly improving your VPS hosting business. You can expect better returns on your investments in less time by using our servers to carry out your demanding workflows.
Server Basket's Free Replacement Warranty
Are you worried about facing issues with the servers you chose from us? Every server you see on our website comes with super sturdy hardware to support your workloads and is backed up by an infallible SB replacement warranty. Under any circumstances, if you face issues with our server hardware functioning, we will take care of that under free replacement warranty and replace the faulty hardware spares in the least possible time.
Quick Delivery to Any Office or Data Center
No matter wherever your office or data center is located in the UAE, we will deliver the server to your desired destination in less than 3 working days. The servers you have ordered will be packed in multiple protective layers and are tightly sealed before their dispatch. We have connections with the most trustworthy delivery agents who will safely ship the server in its perfect form to the correct address to any place in the UAE.