Servers for Dedicated Hosting Providers
AED 4,800 (-5%)
Certified Servers from Top Brands
Customized Servers for Dedicated Hosting Providers
Co-locate at Tier 4 Data Centers
Managed Services with 24/7 Monitoring
Less Investment, Quick Returns
Save More with Renting/Leasing
Description
Does your dedicated hosting providing workflows need highly capable servers to run flawlessly? In need of fault-tolerant servers that can proffer you with better returns? Server Basket, as standard, offers you completely managed servers that can cover everything starting from initial setup to the pro-active monitoring and management of the servers at the most appreciable prices. Our servers are built on tier 4 data centres and are potent enough to withstand any tough work environment with the utmost ease. We have both pre-configured and customizable servers that can be deployed easily. Users can buy, rent/lease, or co-locate their servers with us to provide better dedicated hosting services to their customers uninterruptedly. Server Basket has tested all its servers to avail users of the unblemished. We are the proud suppliers of top-branded servers at the best prices in the entire UAE. Our technical team will dedicate their time, energy, and resources to ensure that you face no problems with the servers you take from us. Contact us today to know more about our iron-clad servers and bag the advantages of free technical support, infallible warranty, and prompt delivery services.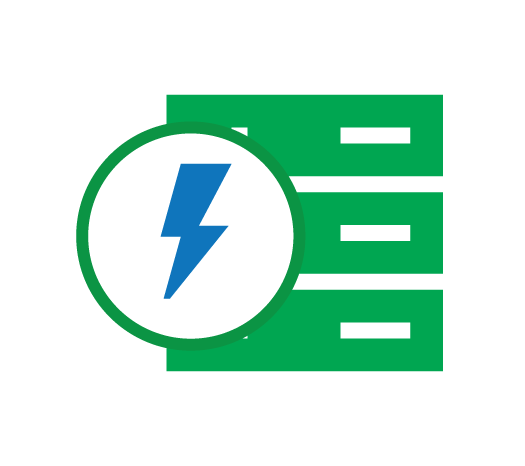 Certified Servers from Top Brands
Server Basket sells nothing but the best. We take all possible measures to provide our users with high-quality servers of renowned brands like Dell, HP, IBM, Cisco, Fujitsu, and many more. Our team will personally hand-pick the servers from the manufacturers. Every server you buy will be subjected to numerous testing procedures and is then certified by leading ISVs for their functionality, reliability, and credibility. Our servers offer better speed, security, productivity, and uptime to your loaded workflows.
Customized Servers for Dedicated Hosting Providers
Do you want to buy the exact server setup that complies with your works but fails to find that on our page? Well, we offer customized server solutions to users who wish to have a perfect server for providing dedicated hosting services. Just explain to us what you need, and we will get the server ready for you. We engineer the server with the exact hardware you are looking for and give you a quotation in no time.
Co-locate at Tier 4 Data Centers
Server Basket never cuts corners. We offer them strong and genuine servers that are built on tier 4 data centres to co-locate their servers. We take complete care in setting up your server with the best-in-class hardware, optimize and tweak the server to make it capable enough to handle any amounts of traffic without compromising on the performance. We assure you that you can become the finest dedicated hosting provider by co-locating your servers with us.
Managed Services with 24/7 Monitoring
If you are in search of a perfect server platform that can monitor and manage your servers for their efficacious functioning, then Server Basket is the perfect solution for you. We offer managed services to all our customers by availing round-the-clock monitoring of their server resources with the help of our technical experts. We constantly check the power supply, frequency, bandwidth, uptime, etc., to ensure that you face no issues with the servers you buy or rent from us.
Less Investment, Quick Returns
Planning to escalate your hosting business to get your hands on higher ROI? Then you certainly are on the right page as Server Basket has top-notch servers that aid you in achieving what you want. Our enterprise-level servers are highly effective and can easily improve the efficiency of your workflows in a lesser time span. You can reap the benefits of better productivity and quick returns with minimal investments by buying, leasing, or renting our magnificent servers.
Save More with Renting/Leasing
Do you want to spend less but want to be a successful dedicated hosting provider? Try renting our high-end servers to fulfil your requirements with just a fraction of your investment. Our rental servers are extremely reliable and offer ideal performance even in the most demanding work environments. These servers can be easily scaled up whenever you need them. Users can renew the rental agreement or buy the server itself if they are satisfied with its performance.
Pre Configured Solutions at Affordable Price
Are you looking for cost-effective servers that can offer fully managed features for your clients? Take a look at our excellent pre-configured server collection that is engineered with the in-demand server hardware components and software for catering to your diversified needs and increasing demands. We come up with the most reasonable prices on all our servers and guarantee you that nowhere in the entire UAE can you find as good as servers we sell at such affordable prices.
Expert Team for 24/7 Remote Support
Server Basket ensures that you face no issues with our servers. To keep our promise, we hired a team of technical experts who have hands-on experience with all server brands and configurations. We provide round-the-clock technical support to our customers. You can contact us through call, WhatsApp, LiveChat, or mail. Our experts will get in touch with you as soon as they can and will answer all your doubts and resolve any issues you may have.
SB's Free Replacement Warranty
If you want to buy a server to provide dedicated hosting that is backed up by a strict warranty, then Server Basket is the correct choice for you. We provide an assured replacement warranty to all our users. In the event that you face any problem with the server in the warranty period, we will replace the faulty hardware with a genuine spare part. We stand by our words and provide you with the replacement in the least possible time.
Safe and On-Time Delivery Across UAE
Do you want to get your servers delivered safely to your doorstep? Rely on us as we offer super-secure delivery of your desired servers within 2-3 days from the order confirmation to any place in the UAE, inclusive of Dubai, Sharjah, Abu Dhabi, Ajman, Al Ain, and many more. We pack your servers with multiple sheets and seal them in rectangular firm corrugated boxes. Our reliable delivery agents will take all measures to deliver the servers cautiously.