Refurbished Dell R930 Rack Server
AED 45,500 (-10%)
Excellent Choice for Extreme Virtualization
Accelerate Your Enterprise Applications
Huge Processing Power
Industry Leading Internal Storage
Large RAM Capacity
Excellent Remote Management Features
Free Installation &Tech Support
Lowest Price Guarantee
Description
Buy Tested and Certified Refurbished R930 Rack Server in UAE; Best Option for E-commerce and Data Warehouses.
If you are searching for a specially designed server that suits your demanding enterprise applications and optimizes the performance, the Refurbished Dell R930 Rack Server is an ideal choice. It is an excellent option for data centers and high-end applications like CRM, sales, financial service apps, ERP, etc. The refurbished R930 comes with G200 Matrox graphic cards whose memory capacity is 8MB. Dell R930 Rack coverage infrastructure, networking, security, and virtualization will optimize the maximum performance that helps your business production. Server Basket assures the customized configuration on the Dell refurbished PowerEdge R930 certified server at a reasonable price. You can enhance storage options, memory modules, processor, security, I/O slots, Raid cards, and many more. Server Basket gives 100% assurance on server quality, and you can utilize the free services on refurbished Dell PowerEdge R930 server for 1year.
Server Plan
Processor
RAM
Storage
Price
Dell R930 Rack Server
(Basic)
40 Cores / 4 x E7-4820
128GB DDR4
2 x 900GB SAS
Dell R930 Rack Server
(Reliable)
64 Cores / 4 x E7-4850 v4
256GB DDR4
2 x 900GB SAS
Dell R930 Rack Server
(Standard)
80 Cores / 4 x E7-8870 v4
512GB DDR4
2 x 900GB SAS
Dell R930 Rack Server
(Powerful)
96 Cores / 4 x E7-8890 v4
1024GB DDR4
2 x 900GB SAS
High-Level Support for ERP & CRM Applications
As the Dell refurbished R930 Rack server offers RAS features (reliability, availability, serviceability), it promotes high computing services and is suitable for data centers. It supports HRM, CRM, accounting, ERP, sales, and other high-performance applications. The massive memory of the server supports real-time analytics for online transactions and analytics processing.
Completely Checked & Tested
Are you aware of a certified server? Server Basket sells the certified components which have an ISV certification. The performance of the Refurbished R930 rack server is as good as the new Dell R930 rack server. The server undergoes multiple levels of testing before shipping to ensure the best performance.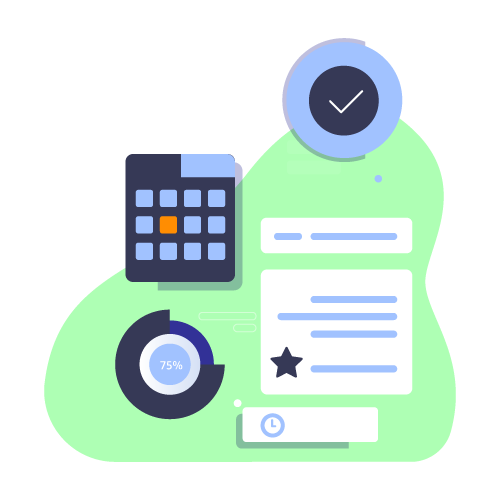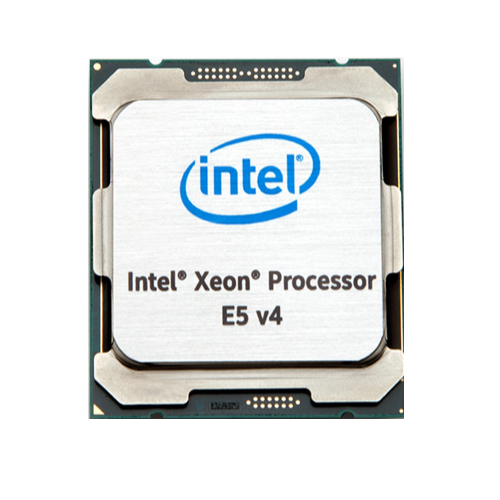 Intel Xeon E5-4600 v4 Processors Supported
The Refurbished Dell R930 Rack is engineered with Intel Xeon Processor E7-8800 and E7-4800 processor and handles C602J Intel chipset. Each processor supports up to 24 cores, and a total of 96 cores can utilize 6TB of memory. The speed of each processor is 2.30 GHz, and it can support 45MB of cache memory.
Best Scalable Storage Options
Dense Memory Features
It supports DDR4 memory modules and holds 96DIMM slots of RDIMMs or LRDIMMs, and the maximum transfer speed is 1866MT/s. It supports 512 GB RAM, and each slot from 96 will support 64 GB and a maximum of up to 6TB memory.
Exceptional Remote Management Features
The excellence of the refurbished PowerEdge R930 server is, it comes with standard iDRAC8 controllers and remote management, which require no additional installation software. It enhances the ability to check the possibility of issues, solving issues, scheduling automated tasks, and check the performance of onsite employees, keeping you tension free and reducing your IT travel cost
Reasonable Price for Any Configuration
We guarantee you the low price on Refurbished Dell R930 rack server with attractive discounts. Depending upon your business requirements, you can choose your configuration, and we charge you according to your customization. You can request a free quotation on the purchasing server, which provides a detailed bill on your customized server and its accessories.
Free Installation Help
Buy Dell R930 rack server without worrying about installation. Server installation is the essential step to receive the optimum performance of the server. We provide our experienced engineers to guide you while installing the server. Also, you can avail of 24/7 free technical support to clear your queries.
Safe and Instant Delivery
Buy Refurbished Dell R930 rack server and receive it at your location without delivery charges. Server Basket promptly delivers the server across UAE and its cities including, Dubai, Al Ain, Abu Dhabi, Ras Al Khaimah, Fujairah, Sharjah, etc. We provide free and secured shipping by wrapping it safely with multi-layer boxes, which avoids damages.
1 Year Assured SB Warranty
Server Basket assures an unbeatable one year warranty on the Refurbished PowerEdge R930 server and its spare parts. We provide 90 days warranty on barebones and chassis. We are ready to replace the parts if any damage or issue occurs, and you can claim free service within the year. In this one year, you can use your warranty card and address all your needs and receive benefits from Server Basket.
Specification
Additional information
| | |
| --- | --- |
| Brand | Dell |
| Form Factor | 4U Rack |
| Core Options | 10, 12, 14, 16, 18, 20, 22, 8 |
| Max RAM | 12TB |
| Memory Slots | 96 |
| RAM Type | DDR4 |
| Processor | Intel Xeon E7-4800 v4 Processors, Intel Xeon E7-8800 v4 Processors |
| Processor Sockets | 4 |
| Max Storage | 96TB |
| PCI Slots | 10 |